The Jacksonville City Council authorized $8.29 million in public financing for an Atlanta-based developer's plan to renovate and adapt the historic Union Terminal Warehouse into mixed-income housing and retail.
Columbia Ventures told city officials they expect to take two years to finish work on the 109-year-old building at 700 E. Union St. near the Springfield, Downtown and Eastside neighborhoods.
Plans for the $57.1 million project include a minimum of 220 workforce and market-rate apartments and 38,000 square feet of commercial and retail space. 
The company pitched some of the retail spaces to the Downtown Investment Authority in May 2021 as studios and "maker's spaces" to attract artists.
Council voted 18-1 to approve the $8.28 million incentives package from the Downtown Preservation and Revitalization Program.
Council member Rory Diamond was the sole no vote May 24.
The mix of forgivable and deferred principal loans includes: 
• $4,246,963 historic restoration forgivable loan.
• $2,381,671 code compliance forgivable loan.
• $1,657,159 deferred principal loan.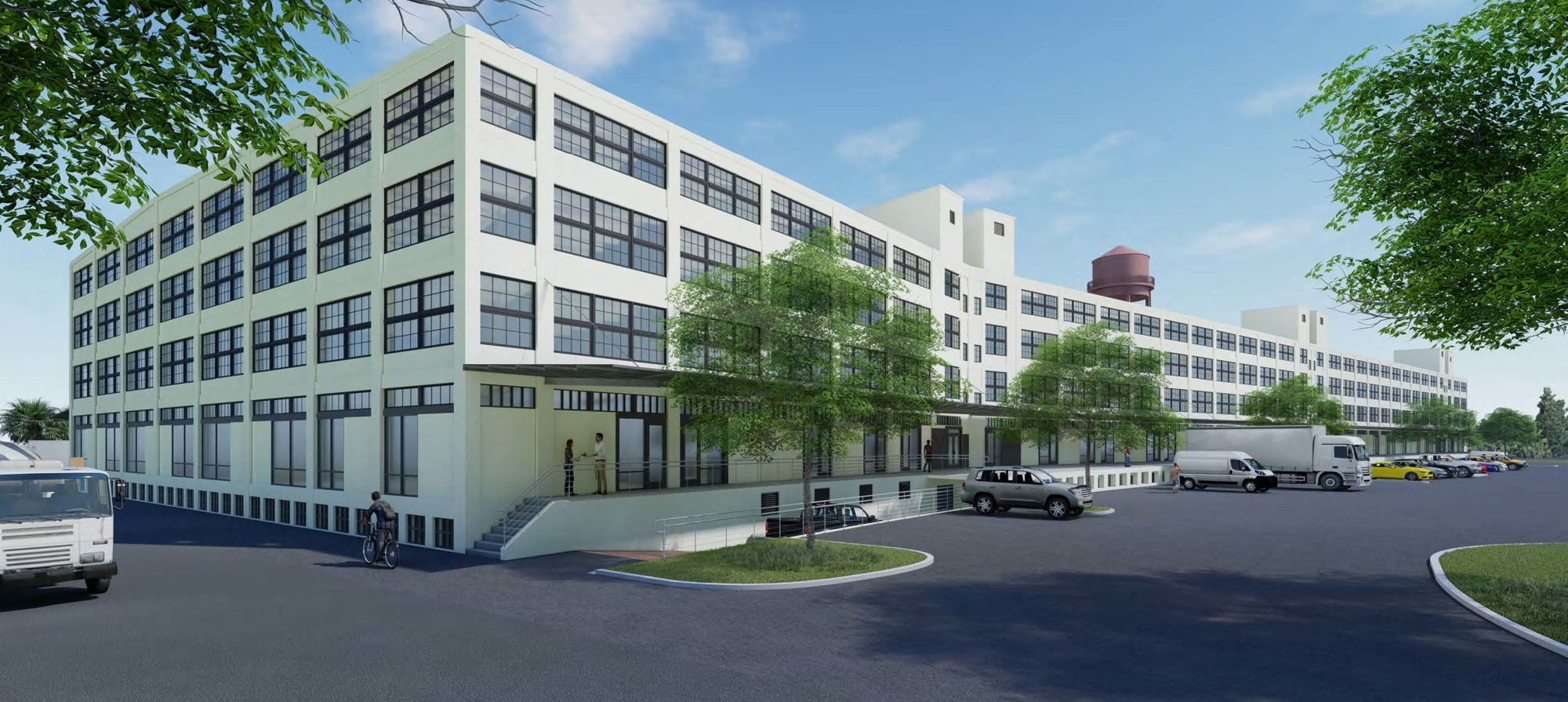 Columbia Ventures returned to the DIA board in March nearly a year after the agency first signed off on the incentives package for additional approval after the company had to switch from a U.S. Department of Housing and Urban Development-backed lender to traditional financing. 
Council voted in April 2021 to designate the 330,000-square-foot Union Terminal a local landmark. 
The 7.35-acre Union Terminal Warehouse parcel straddles the DIA's boundary but remains eligible for Downtown incentive financing.
The Union Terminal building is outside of the Downtown Zoning Overlay District, which DIA staff said means there is no requirement for the project's design to get approval from the regulatory Downtown Development Review Board.
The project also is on the planned Emerald Trail, a 30-mile multiuse paved path that would connect urban neighborhoods with Downtown. 
Columbia Ventures co-founder and Managing Partner Dillon Baynes said in May 2021 that the company is working with Emerald Trail project lead Groundwork Jacksonville on how the trail could run through "subway" tunnels at Union Terminal once used for freight loading. 
Turner Construction Co. built Union Terminal Warehouse from 1912-13. The developer says it once was the largest commercial building built in Florida. 
It was vacant for a brief period in the 1970s, according to the report. 
Property records show additions to the site at 640-648 E. Union St. continued through 1990.
Union Terminal is Columbia Ventures' first development project in Jacksonville. The company has announced a second in May — a five-story, mixed-use apartment building in Brooklyn. 
In an email May 9, Baynes said he expects that 341-unit, new-build project at 390 Park St. to be a $100 million investment. 
He said the company "loves the Florida Story, the Sunbelt Story and the Jacksonville Story." 
"We are all in," Baynes said. "We have an office in Savannah two hours away and have been in the market for almost four years. We hope to find other great opportunities in time." 
According to Baynes, Columbia Ventures is working on breaking ground in Brooklyn by the first quarter of 2023.