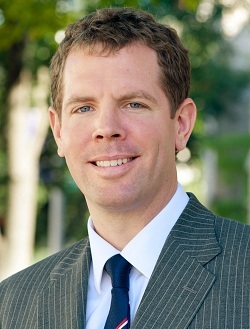 By Brian Coughlin | JBA Board of Governors
Florida's criminal justice system is a constant focus of our Legislature, the acts of which often reflect shifts in public opinion.
In 2018, Floridians passed Amendment 4 to restore voting rights to those with prior felony convictions after completion of their sentences.
In 2019, reform package HB 7125 was signed into law and lauded as Florida's largest criminal justice reform package in a generation. The 2022 Florida legislative session included several more attempts at reform. 
It is important to be aware of both the successes and failures of possible reforms, for measures that are struck down often are revisited in future sessions. 
• HB 195/SB 342, Juvenile Diversion Program Expunction, allows minors with certain felony offenses to expunge their arrest record in Florida after completing a diversion program.
Before this law, most people sealed or expunged only one record in their lifetime regardless of age. Successful expungement under this law does not prevent a subsequent court-ordered sealing or expungement of a different record.
Forcible felonies such as murder and rape are excluded, as are arrests beyond a first offense.
An estimated 26,000 juveniles will benefit from this law. Proponents say it will give them better academic and job opportunities as they get started in life.
• Passed with unanimous support, CS/SB 752 creates opportunities for those on state probation or community control to earn time off their probation terms.
They can receive 30 days off their term for every six months of maintaining employment at least 30 hours per week, or 60 days off for completing educational activities like pursuing a GED or other degree.
The new law also enacts authorized remote probation reporting statewide. This increased flexibility is predicted to help remove barriers to employment and reduce costs. It is estimated to impact 150,000 Floridians.
• CS/HB 95, Controlled Substances is an example of Florida lawmakers approving cracking down on drug-related crimes.
It targets offenders who violate laws involving fentanyl and other drugs by increasing prison sentences, fines and adding felony designations to already-existing laws.
One provision includes penalties for selling, making, delivering or possessing controlled substances within 1,000 feet of a mental health facility.
• SB 1118, Criminal History in Professional Licensing Applications, failed to be adopted by the Legislature.
Finding workforce opportunities is one the reentry challenges former inmates face after completing their sentences. SB 1118 aimed to improve opportunities by removing limits related to occupational licenses.
Had it passed, it would have shortened the denial period based on past convictions and eliminated a disqualifying criterion of "good moral character," among other provisions.
According to the Florida Policy Institute, occupational licensing restrictions deter entry to 56 of the 102 low- and moderate-income occupations.
• HB 6079/SB 762, Eligibility for Temporary Cash Assistance, also failed to gain support.
Another reentry challenge for many formerly incarcerated individuals and their families is food insecurity. HB 6079 would have repealed the state lifetime ban on the Supplemental Nutrition Assistance Program and Temporary Assistance for Needy Families based on past felony drug trafficking convictions.
Both are safety net programs that could help reduce reincarceration rates.
Since 2015, at least 18 states have lifted or modified similar bans. 
Supporters argued it would address prison overcrowding, reduce costs, improve correctional officer safety and incentivize inmates, with a focus on rehabilitation.

Sen. Keith Perry, R-Gainesville, proposed a similar bill reducing minimum time to 75%. It also failed.

Brian Coughlin is a director at the Bedell Firm. His practice focuses on defense of criminal justice matters.