The project: Transformed an existing building, which previously served as a bank branch with a drive-thru, into a functioning dental practice on Beach Boulevard.
Size: 3,975 square feet
Completed: Aug. 14, 2022
Cost: $1 million
Architect: Cuhaci & Peterson, Maitland
Additional vendors: Holman Inc.,Jacksonville; Native Flooring, Jacksonville; Thigpen Heating &  Cooling, Jacksonville
Contractor: Ladson Construction, Jacksonville
Vacant bank branch transformed into dental office
West Beaches Dental Care is cashing in on a trend – converting vacant bank branches into medical office spaces. However, banks have two distinct features – a drive-thru and a safe – that present an interesting proposition.
Dealing with the safe took a weekend. It had to be disassembled and a brick wall was dismantled to remove it. The remains of the safe were recyclable and the safe door was saved for posterity.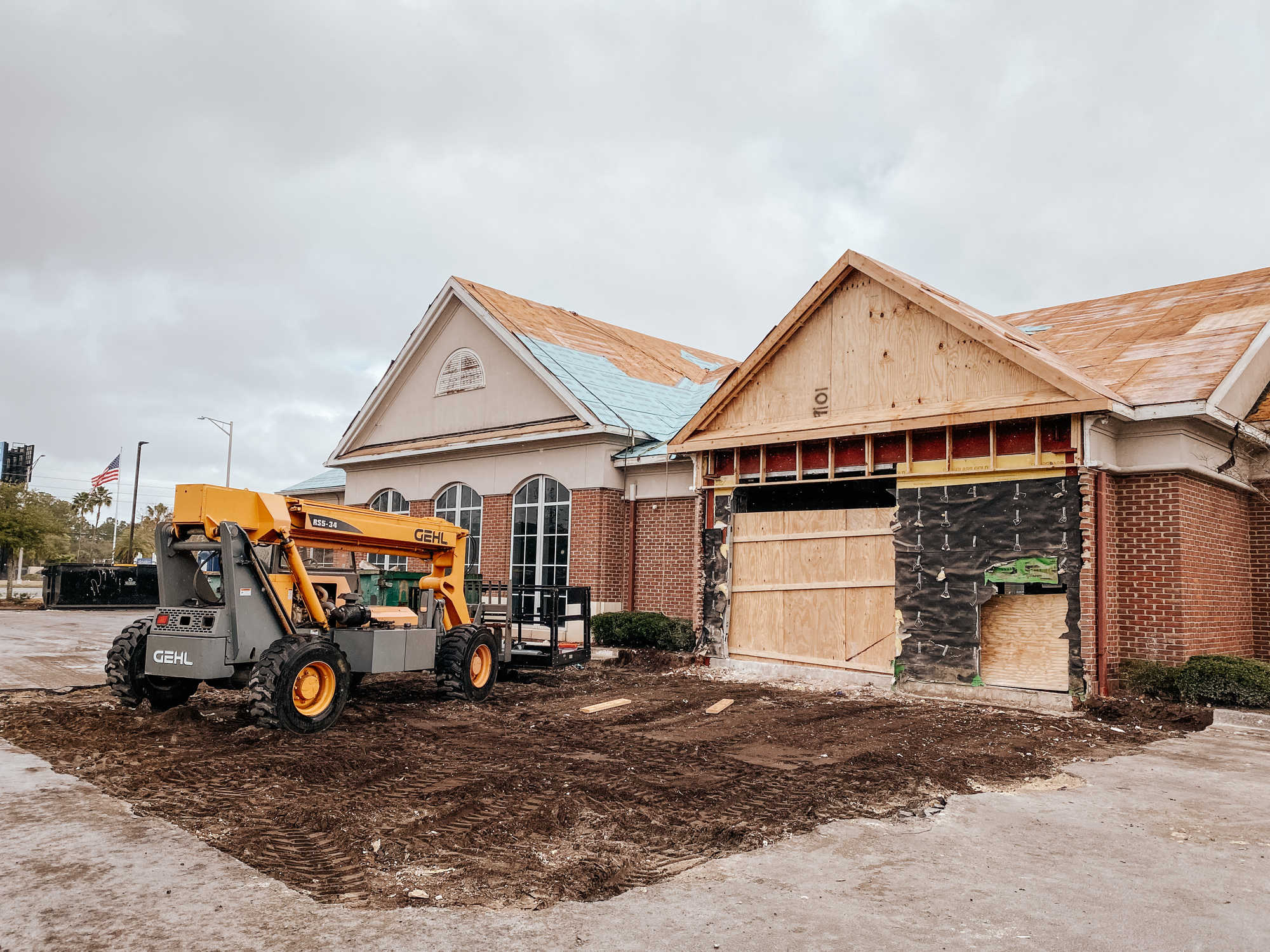 The drive-thru was removed to use the space for parking. 
The dental office remodeling took about four months, which was longer than expected, so that matching exterior brick could be brought in to rebuild the wall.
The interior of the former BB&T branch was renovated to make space for exam rooms. What had been the bank entrance was redesigned as a waiting area for patients.
 Renovations presented other challenges. It had to be outfitted with medical gas lines and wiring to operate the dental equipment. The building is along Beach Boulevard between Hodges Boulevard and San Pablo Road.