The stock market roller coaster ride of investing is really hurting a lot of Americans these days. So far this year, both the stock market and the bond market have lost over 20% of value. This has many people wondering what is a better, more consistent investment.
I think it is important that although today's stock market may have larger losses than normal, the concept of the stock market losing money is actually relatively common. Since 1978, the S&P 500 stock market index has lost value for the year 8 times. This equates to an average loss in value of 13% in each of those 8 years. But it's not just about the total losses. Since 2002, the S&P 500 has had a decline of at least 10% in 10 out of the last 20 years. It's about the roller coaster ride of ups and downs that many Americans can no longer take.
Now, let's take account for today's economic conditions. A perfect storm is brewing that is likely to land the US economy in a painful recession. So how much does the stock market decline during a recession? Since 1953, the S&P 500 lost value during a recession 7 out of 11 times.
The ups, downs, and overall losses might have a significant influence on your quality of life, as well as your financial choices in the future.
What about real estate? But how rare is it for housing prices to drop? Many investors would be surprised to learn that real estate pricing in Jacksonville has only lost value once in Jacksonville since 1978. That period of time was known as The Great Recession and because real estate caused the recession, real estate values also dropped (along with the value in the S&P 500.)
In fact, Jacksonville, Florida's real estate market is unique and has caused home price appreciation (HPA) to be higher 25% compared to other markets (Dallas, Kansas City, Memphis, Birmingham and Cleveland) on average since 1982. Our clients at JWB Real Estate Capital have earned 79% more in home price appreciation from 2013-2022 due to our vertically-integrated services.
In volatile times, data shows that buying + holding real estate = consistency.
Here's a table to show the data side by side:
Recession Performance of Asset Classes
| | | |
| --- | --- | --- |
| Asset Class | Recent Asset Performance | Recent Asset Performance |
| S&P 500 | Down ~17% from previous high. | Since 1953, S&P 500 lost value in 7 out of 11 recessions. |
| Bonds | Down ~13% from previous high. | Yields not expected to beat inflation and prices will fall if interest rates rise. |
| Single Family Rental Homes (Jacksonville) | Up 15% over the last 12 months. | 11+% returns in current market |
We discuss this topic in-depth, with more valuable insights on how housing prices have actually performed during US recessions, and stats on the current Jacksonville, FL market here: 

If you're looking for an investment that has historically performed well during economic downturns, single-family rental homes in Jacksonville, FL are a great way to diversify your portfolio. The key to success is in the relationship you have with the operator (property management company). When you choose to invest in an asset such as real estate that requires you to stick with it for 10, 20, or 30 years- It's critical that you have trust in the team assisting you in managing it well and effectively.
JWB Real Estate Capital is the nation's only vertically-integrated real estate investment company, helping busy professionals from across the world invest in real estate in Jacksonville, FL. From sourcing turnkey rental properties to finding long-term residents, and comprehensive property management, our expert team offers a full-service solution for a truly stress-free investing experience. Because of our vertically-integrated experience, JWB clients have earned 79% home price appreciation more than the average Jacksonville investor since 2013. Check out our available properties and learn more here.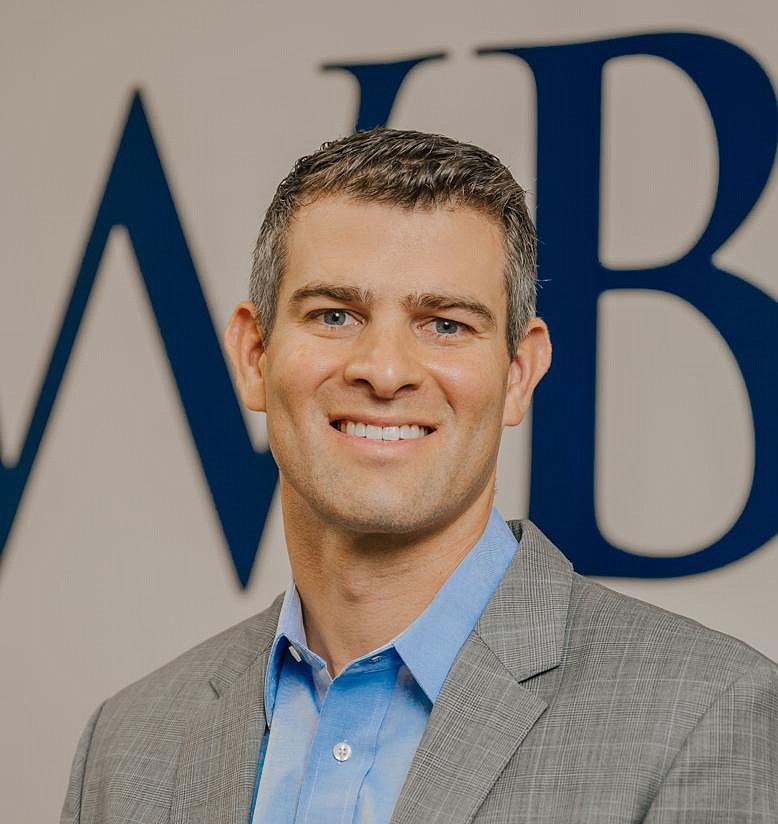 I love to talk about investing in rental properties! You'll often find me hosting the weekly Not Your Average Investor Show, contributing to the JWB Real Estate Capital blog, and in our Facebook group connecting with the community & sharing insights.