Cannae Holdings Inc., the investment company spun off from Fidelity National Financial Inc., is partnering with Fidelity Chairman Bill Foley to buy a British soccer team.
Cannae revealed in its third-quarter earnings report it committed to spend $125.8 million to acquire a 50.1% limited partnership ownership interest in A.F.C. Bournemouth.
Foley, who also is chairman of Cannae, will own a 25% economic interest and be the general partner in the Premier League team.
Reports began two months ago in British newspapers that Foley had an agreement to buy Bournemouth, but Cannae's Nov. 9 earnings report was the first indication that Foley is not buying 100% of the team.
Foley also is considered the owner of the Vegas Golden Knights. But in an interview last year with Haute Living magazine, Foley said he owns 66% of the National Hockey League franchise.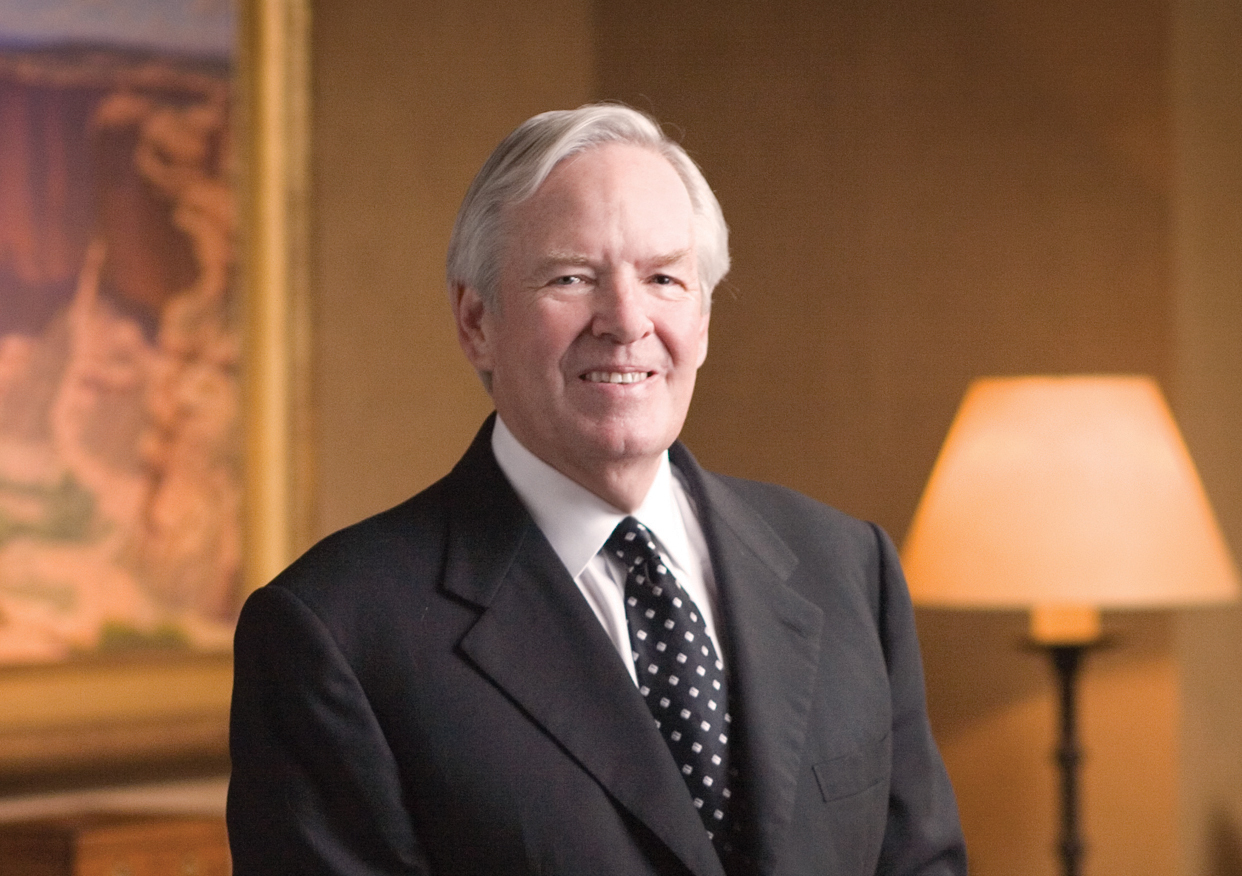 Under Foley's leadership, Jacksonville-based Fidelity was long known for making investments in companies unrelated to its core business of title insurance.
However, Fidelity five years ago spun off those non-title investments into a new company it named Cannae.
In Cannae's quarterly conference call, CEO Richard Massey explained why the company is investing in a soccer team.
"The short answer is this is a Bill Foley company. Bill started a hockey team from scratch five years ago, and he's been offered valuations of about four times the original equity investment," Massey said.
"We believe Bill and his team can work the same magic with Bournemouth," he said.
"It is way underinvested in facilities, in sponsorships and gear sales, media rights, all the stuff that Bill and his team at the VGK, Vegas Golden Knights, have really knocked out of the park."
Massey said he pursued the company's investment in Bournemouth.
"I asked on behalf of Cannae because I think we're going to make three or four times our money at a minimum over the next, you know, five to seven years."
Fidelity can also benefit from a return on the investment because it retains a 5.6% stake in Cannae after spinning it off.
Foley relocated from Jacksonville to Las Vegas when he was awarded the NHL expansion franchise and Cannae's headquarters also were established there.
Cannae has investments in several companies, including an 18.5% stake in Jacksonville-based business data firm Dun & Bradstreet Holdings Inc. and a 5.6% stake in London-based Paysafe Ltd., which announced plans Nov. 14 to open its North American headquarters in Jacksonville.
Cannae reported earnings of $55.3 million, or 69 cents a share, in the third quarter.
Mortgage rate spike hurts Fidelity earnings
The big jump in interest rates this year produced a sharp drop in earnings for Fidelity's title insurance business.
Adjusted third-quarter earnings fell 56% to $295 million, or $1.07 a share, with revenue falling 18% to $3.21 billion.
In Fidelity's Nov. 9 conference call, CEO Mike Nolan said mortgage rates have risen to their highest level since 2002.
"As expected, this dynamic environment and resulting market decline are impacting our order volumes as the rapid rise in mortgage rates and resulting decline in housing affordability are adding pressure to the normal second half seasonal falloff in purchase transactions," Nolan said.
The rate increase also reduces mortgage refinancing activity.
Refinancings accounted for 50% of Fidelity's title insurance orders in the third quarter of 2021 but only 24% in this year's third quarter, as total orders opened dropped 47%.
FRP deal will expand D.C. properties
FRP Holdings Inc. announced an agreement to partner with two other firms to develop up to 10 mixed-use projects totaling 3 million square feet of space near its other properties in the Washington, D.C., market.
Jacksonville-based FRP has two major developments near Nationals Park baseball stadium and its new agreement with Steuart Investment Company and MidAtlantic Realty Partners will allow it to expand its holdings in that area.
"This will transform FRP in a carefully controlled process over two to three decades. We believe it's truly a deal made in heaven," CEO John Baker said in FRP's quarterly conference call Nov. 9.
FRP was spun off from construction materials company Florida Rock Industries Inc., which was sold to Vulcan Materials Co. in 2007.
Most of FRP's development activities have been in the Washington, D.C., market. 
The company in 2018 sold off a portfolio of 41 industrial warehouses in that market for $358.9 million and has been seeking opportunities to redeploy its capital.
FRP has taken its time seeking investment possibilities and Baker said the company will continue to move cautiously with its new projects.
"We have been very meticulous about laying out the timing of these projects, phasing them, whether it's industrial, whether it's mixed-use," he said.
"We're not going to get in a hurry that would ever put us in a financial bind. That's rule No. 1 around here."
FRP reported third-quarter earnings of $480,000, or 5 cents a share.
Redwire again cuts revenue projection
Jacksonville-based space technology company Redwire Corp. reported higher third-quarter revenue but also lowered its forecast for the full year.
Revenue rose 14% in the quarter to $37.2 million. But Redwire said it is expecting full-year revenue of $140 million to $155 million, down from its previous projection of $165 million to $175 million.
Redwire, formed in 2020, is the product of several mergers of space technology companies and is contributing to some high-profile projects, including NASA's Artemis I moon mission.
When Redwire announced plans to go public in 2021, it was projecting 2022 revenue of $237 million and continued growth to $1.4 billion in 2025.
In the company's Nov. 9 conference call, CEO Peter Cannito said the outlook remains bright for space exploration and Redwire's technology.
"However, despite this strong demand, we have experienced some delays in contracts awarded here at Redwire," he said.
"These delays, combined with a tight labor market for space talent and subcontractor supply chain disruptions, have slowed our ability to ramp up and quickly realize revenue after contract selection and award."
Redwire reported a net loss of $10.4 million, or 16 cents a share, in the third quarter.
Treace increases market share
Treace Medical Concepts Inc. reported higher third-quarter revenue and said its process for bunion surgery is increasing its market share.
Ponte Vedra-based Treace said third-quarter revenue rose 53% to $33.1 million, and the company is expecting total 2022 revenue of $135 million to $138 million, up from $94.4 million in 2021.
That's a slight increase from its previous projection of $130 million to $134 million this year.
Treace also said its market penetration reached 5% of the estimated 450,000 annual bunion surgery procedures in the U.S., up from 3.5% a year ago.
Treace was focused solely on its procedure to treat bunions, which affects the big toe, but it also has introduced a procedure it calls Adductoplasty for midfoot deformities.
"Adductoplasty is driving increased interest in Treace Medical products, in our training programs, and is also helping us gain new account approvals," CEO John Treace said in the company's Nov. 8 conference call.
The company had a net loss of $12.1 million, or 22 cents a share, in the third quarter.
Cadre seeks more acquisitions
Cadre Holdings Inc. reported higher third-quarter sales, and the Jacksonville-based maker of safety and survivability products for the law enforcement, first responder and military markets expects continued growth, helped by acquisitions.
Third-quarter sales rose 13% to $111.6 million, and Cadre reported earnings of $4.9 million, or 13 cents a share.
Cadre has completed two acquisitions this year and in its Nov. 10 conference call, CEO Warren Kanders said the company is looking for more deals despite challenging capital market conditions.
"Considering the financial markets, our tailwinds and favorable industry macros, we believe we have solid organic drivers for our businesses that create the foundation to continue pursuing accretive acquisitions," Kanders said.
"In addition to acquiring businesses that complement our core, we are pursuing diversification plays consistent with our focus on safety and survivability. And we have seen some evidence that these types of businesses will be actionable in the short-to-medium term."
Bridge-building contractor Southland is going public
Southland Holdings LLC, which received a $596 million contract to build a replacement for the Shands Bridge, is going public.
Texas-based Southland agreed in May to merge into a publicly traded special purpose acquisition company called Legato Merger Corp. II.
When the merger is completed, Legato's name will be changed to Southland Holdings Inc.
Southland announced Nov. 8 it was awarded the contract by the Florida Department of Transportation to build a bridge over the St. Johns River connecting Clay and St. Johns counties.
The 1.8-mile four-lane bridge will be part of Florida 23, the First Coast Expressway.
The contract includes the removal of the existing Shands Bridge after the new span opens.
According to the proxy statement filed for the merger, Southland had revenue of $532 million in the first half of this year. 
The proxy said Southland is a diverse infrastructure construction company with roots tracing to 1900. It had a backlog of $2.2 billion in contracts at the end of 2021.
Construction on the Florida 23 bridge is expected to begin in 2023.
Advancing Eyecare acquires Arizona company Veatch
Jacksonville-based Advancing Eyecare said Nov. 11 it acquired Veatch Ophthalmic Instruments, a Tempe, Arizona-based distributor of ophthalmic technology to vision care providers.
Advancing Eyecare was formed in 2019 when Jacksonville-based Macro Ophthalmic Inc. was merged with Lombart Instrument.
Private equity firm Cornell Capital LLC acquired Advancing Eyecare from another private equity firm in May. The company said it now has seven brands in eyecare instrumentation.
Terms of the Veatch deal were not disclosed.