While Paysafe Ltd. expands its business with plans to open a North American headquarters in Jacksonville, the payment processing company is trying to rebuild investor confidence and lift its sagging stock price.
London-based Paysafe's stock has plunged from $15.10 when it went public in March 2021 to $1.18 before its Nov. 10 earnings report, a 92.2% decrease.
As it reported earnings, it also announced a 1-for-12 reverse stock split to reduce the number of shares outstanding and increase the listing price.
"The Board believes that effecting a reverse stock split will help us appeal to a broad range of investors and improve the perception of our stock with the investment community, new talent and other stakeholders," CEO Bruce Lowthers said in Paysafe's quarterly conference call.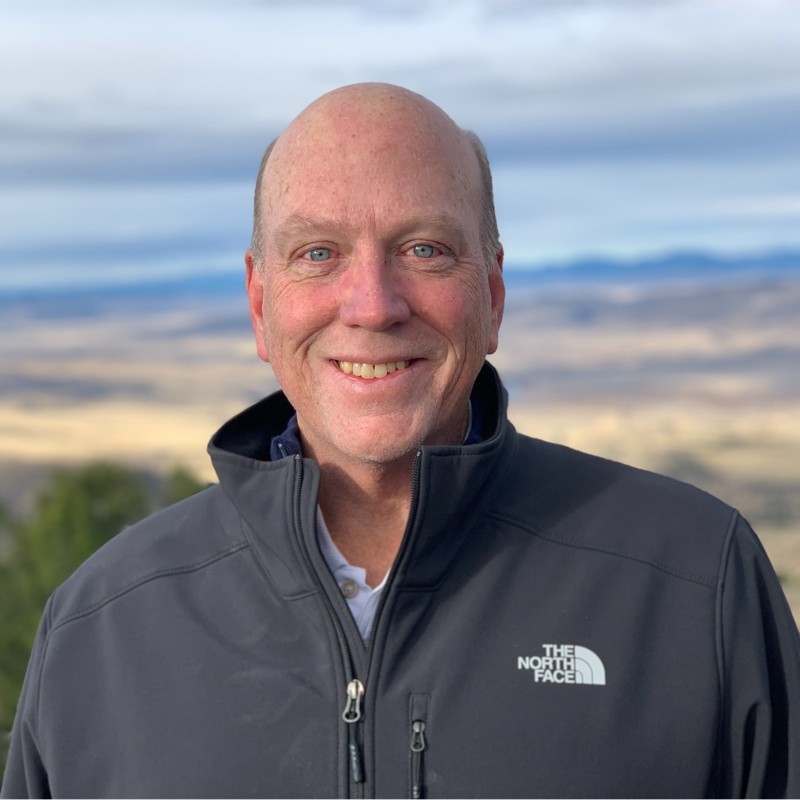 Lowthers took over as CEO May 1 and represents part of Paysafe's strong connection to Jacksonville before its Nov. 14 announcement of the new office that will employ 600.
Paysafe went public by merging with a special purpose acquisition company formed by Bill Foley, chairman of Jacksonville-based title insurer Fidelity National Financial Inc.
Fidelity owns 6.9% of Paysafe's stock.
Before joining Paysafe, Lowthers was president of Jacksonville-based financial technology firm Fidelity National Information Services Inc., a company spun off from Fidelity National Financial.
Lowthers resigned that position in January with no public explanation.
Paysafe provides services in payment processing, digital wallet and online cash transactions.
The company reported revenue of $1.11 billion in the first nine months of this year, basically equal to last year, with adjusted earnings dropping 22% to $104 million, or 14 cents a share.
In addition to the reverse stock split, Paysafe also announced a restructuring of its sales organization to try to grow revenue.
Two analysts expressed cautious optimism about the company after its earnings report.
"We are constructive on the operational refresh under the new management, while maintaining our Neutral rating and price target of $2," Susquehanna Financial Group analyst James Friedman said in a research note.
"In our view, results on the quarter showed that Paysafe is making progress on stabilizing more volatile segments of its business like the Digital Wallet," Wolfe Research analyst Darrin Peller said in his note.
But Peller maintained a "peer perform" rating on the stock, saying "we remain cautious as we await consistent results and see relative downturn sensitivity given Paysafe's high European exposure."
Credit Suisse analyst Timothy Chiodo maintained an "underperform" rating.
"We continue to believe a return to investor confidence in the business could require multiple quarters of successful execution ahead of a more meaningful re-rating, therefore creating the potential for the shares to underperform our coverage universe in both a recessionary environment and a market environment favoring growth stocks," Chiodo said in his note.
Lowthers expressed optimism in the conference call.
"I continue to feel excited by the potential I'm seeing in the company, so much so that in September, I personally purchased 1.2 million shares of Paysafe stock on the open market, which is my earliest opportunity to purchase shares since joining the company," he said.
"While we are facing an uncertain economic environment and have changes in the business to address, I'm confident that the actions we are taking will set us up for growth in 2023 and beyond."
Fidelity buying Black Knight subsidiary
Black Knight Inc., which was spun off from Fidelity in 2017, is selling a real estate data subsidiary to Fidelity.
The two companies announced Nov. 18 that Fidelity agreed to buy TitlePoint for $225 million in cash.
TitlePoint is a real estate property research technology company acquired by Black Knight in 2014.
Black Knight said in the event of a change in control of the company, Fidelity had a right to repurchase TitlePoint.
Jacksonville-based Black Knight agreed in May to a buyout by Intercontinental Exchange Inc., and Fidelity notified the company of its desire to buy TitlePoint.
Black Knight said TitlePoint had revenue of $31.2 million in the first nine months of this year.
"The acquisition of TitlePoint is just one more way FNF is investing in, expanding, and integrating property data, images, and search technology into FNF's existing assets," Fidelity CEO Mike Nolan said in a news release.
SG Blocks seeks investor attention
As SG Blocks Inc. expands its business, CEO Paul Galvin is hoping investors will take note.
The company, which moved its headquarters office to Jacksonville in early 2022, converts shipping containers into structures. But the company is trying to diversify its operations, including increased real estate development activity.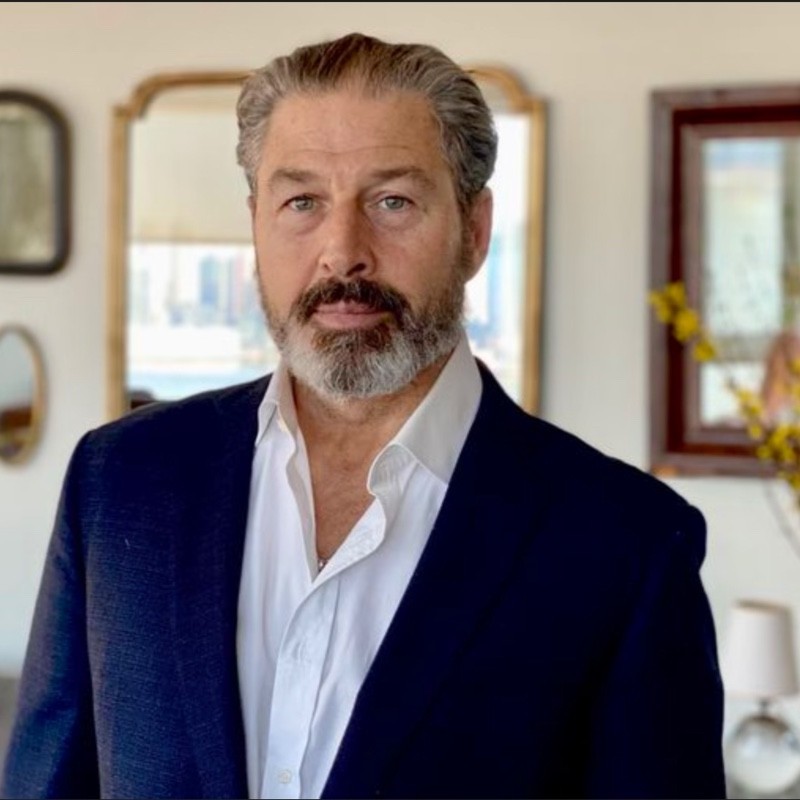 "Our funding strategy was based on being able to provide our modular blocks for third-party developers. Today, our development team has the capabilities to build strong and innovative single or multifamily projects," Galvin said in the company's quarterly conference call Nov. 14.
SG Blocks' stock closed at $1.35 on Nov. 14 but Galvin thinks it's undervalued.
"The real estate portfolio alone is now 2.5 times our current market cap, delivering a per share value of $3.61 on a standalone basis," he said.
"These properties will continue to produce value for shareholders in the coming years as we develop them."
The properties include 33 acres in St. Marys, Georgia, that will be developed into a 114,000-square-foot manufacturing facility.
When SG Blocks closed on the land purchase in August, it said the factory will employ about 40 people when it opens. But Galvin said in the conference call it will have about 125 workers.
SG Blocks reported third-quarter revenue fell 53% to $4.1 million, because of a decline in its medical segment.
The company saw a big business boost during the coronavirus pandemic because of a demand for medical testing facilities that could be built quickly with its modular structures.
SG Blocks reported a third-quarter loss of $2.45 million, or 18 cents a share.
Galvin said he thinks the company will win over shareholders over time.
"We are confident in our strategy as is, and we do not run our business based on its stock performance. Yet, we know that a fair valuation of stock will help us to grow more and work deeper and deeper into our record pipeline," he said.
"We're a small cap safe and green story and we're a company to be followed."
Duos Technologies grows revenue
Duos Technologies Group Inc.'s growth plans were slowed by the pandemic, but the Jacksonville-based company that provides technology for railroads and other industries sees growth picking up again.
Duos reported third-quarter revenue more than doubled to $4.02 million, "reflecting the substantial completion of several railcar inspection portal installations in Q3," CEO Chuck Ferry said in a Nov. 14 conference call, according to a company transcript.
Ferry said Duos benefited from a focus on services contracts for customers, which produce recurring revenue.
"As a result of the third quarter's performance, we expect a further revenue increase substantially in the fourth quarter," Chief Financial Officer Andrew Murphy said in the call.
"To be clear, we are still working to manage through an ever-changing list of supply chain and shipping challenges, including production shortages and unreliable lead times, which may impact timing of revenue recognition within a specific period, but not the revenue backlog in totality," he said.
Duos had a net loss of $1.9 million, or 30 cents a share, in the quarter.
Former CSX exec Sanborn leaving Norfolk Southern
Cindy Sanborn, once considered a possible future CEO of Jacksonville-based CSX Corp., is leaving her post as a top executive of CSX competitor Norfolk Southern Corp.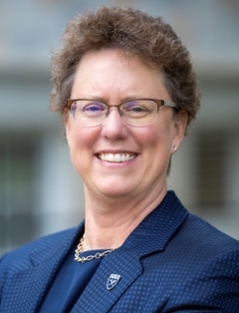 Sanborn worked at CSX for 30 years, but resigned her position as executive vice president and chief operating officer in November 2017 as a new management team led by CEO Hunter Harrison swept out the railroad company's old management.
Sanborn joined Norfolk Southern in the same position in September 2020.
"As Norfolk Southern prepares to take the next step with our growth strategy, it's the right time for our next generation of talented operations leaders to take the reins," she said in a news release.
"Cindy's impact goes well beyond Norfolk Southern. As the first female chief operating officer of a Class 1 railroad in the United States, she has been a trailblazer and an inspiration to many in the industry," Norfolk Southern CEO Alan Shaw said in the release.
LFTD Partners earnings fall
LFTD Partners Inc. reported Nov. 14 that third-quarter sales rose 27% to $11.2 million, but earnings fell 81% to $423,486, or 3 cents a share.
The company said inventory write-offs affected results in the quarter.
LFTD is headquartered in Jacksonville but its main business is a Kenosha, Wisconsin-based subsidiary called Lifted Made, which makes hemp-derived cannabinoid and psychedelics products.
The company continues to look for possible acquisitions.
"In addition to our hemp-derived cannabinoid and psychedelic products business, we are intensively working on an acquisition agreement with the owners of a growing US company outside of our industry that is pursuing expansion into Asia and the Middle East," CEO Gerard Jacobs said in a news release.
"If consummated, this exciting potential acquisition would significantly diversify our company's revenues, and very likely would cause us to pursue the listing of LFTD Partners' common stock on multiple stock exchanges," he said.
LFTD is publicly traded on the OTCQB market.
ParkerVision legal actions progressing
ParkerVision Inc. reported some progress with its legal actions as it reported third-quarter results.
The Jacksonville-based developer of wireless technology is focused solely on a number of patent infringement actions against major communications manufacturers.
Since the end of the third quarter, ParkerVision reached a settlement and license agreement with Hisense to resolve litigation between the parties.
CEO Jeff Parker said in a news release it "represents our third settlement and license agreement over the past 18 months."
ParkerVision also said a jury trial in a suit against Intel is scheduled to begin in February in Texas.
ParkerVision reported a net loss of $401,000, or 1 cent a share, in the third quarter.