Fintech companies played a version of "Shark Tank" on Nov. 16 at the 2022 FIS Fintech Accelerator Demo Day at the new Fidelity National Information Services Inc. headquarters at 601 Riverside Ave.
But in this game, the sharks were also the coaches.
FIS chose 10 companies from more than 100 applicants around the globe to participate in a 16-week course to refine their software, enhance their marketing and polish their sales pitches to prospective customers.
The presenters each had seven minutes to make their pitches to FIS judges and financial executives.
The companies created software to protect against fraud, improve web money transfers, redact documents and allow employees to collect part of their wages before payday.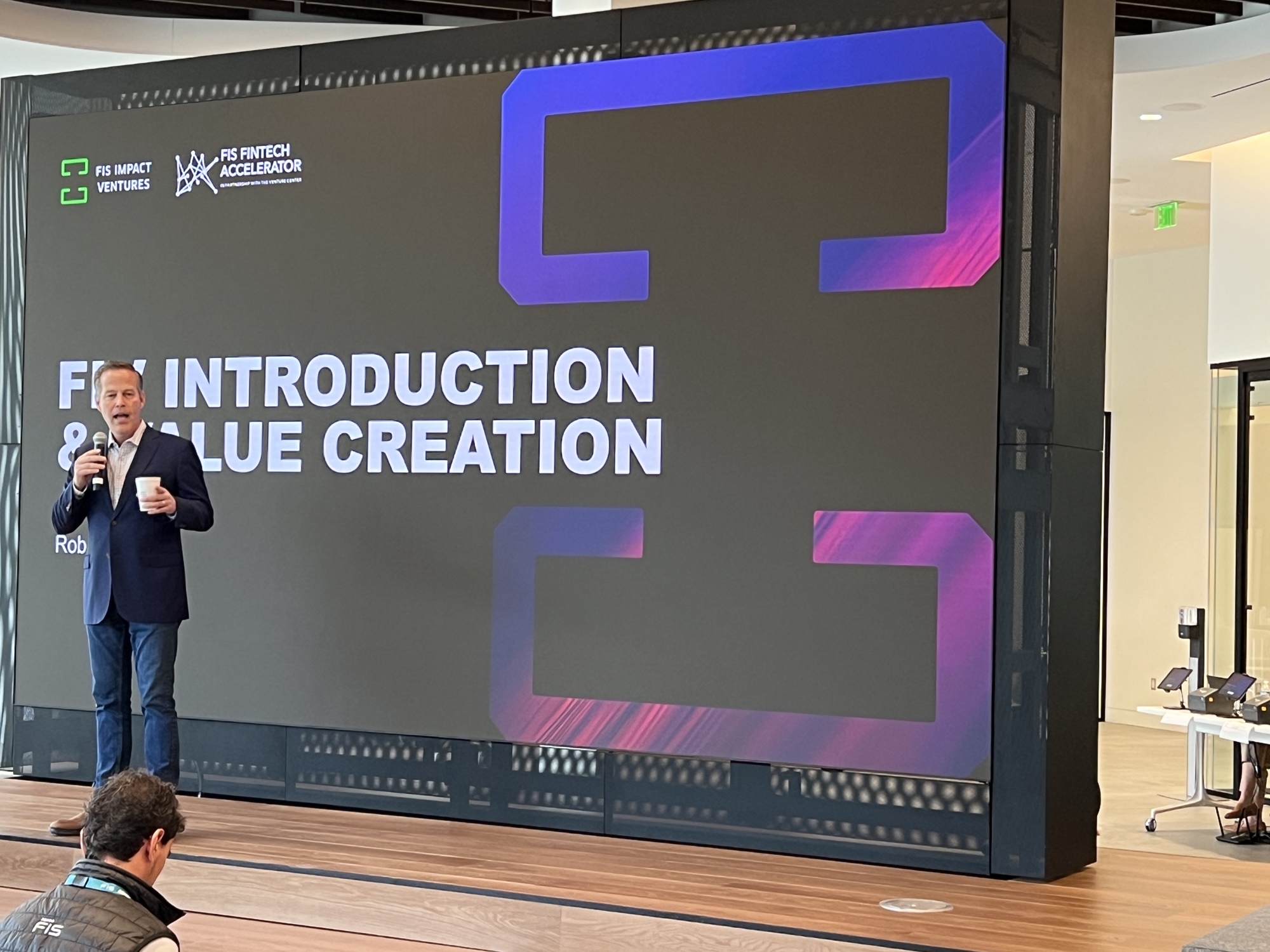 Neural Payments, which offers complimentary financial services to customers, was named Best in Show. The Mason, Ohio, company is private and was co-founded in 2018 by CEO Mick Oppy. It has 10 employees.
The company's software connects to a financial institution's app for peer-to-peer transactions. Neural Payments works directly with banks and credit unions to simplify transactions. It is designed to create brand loyalty for the customer and reduce costs and fraud for the bank.
The experience was important to Neural Payments, said Director of Management Melissa Kopp, who made the company's pitch.
"It provided the validation that what we are building is what the market needs."
This was the seventh year FIS has invited companies to participate. The Accelerator classes and demo day previously were held at the FIS offices in Little Rock, Arkansas.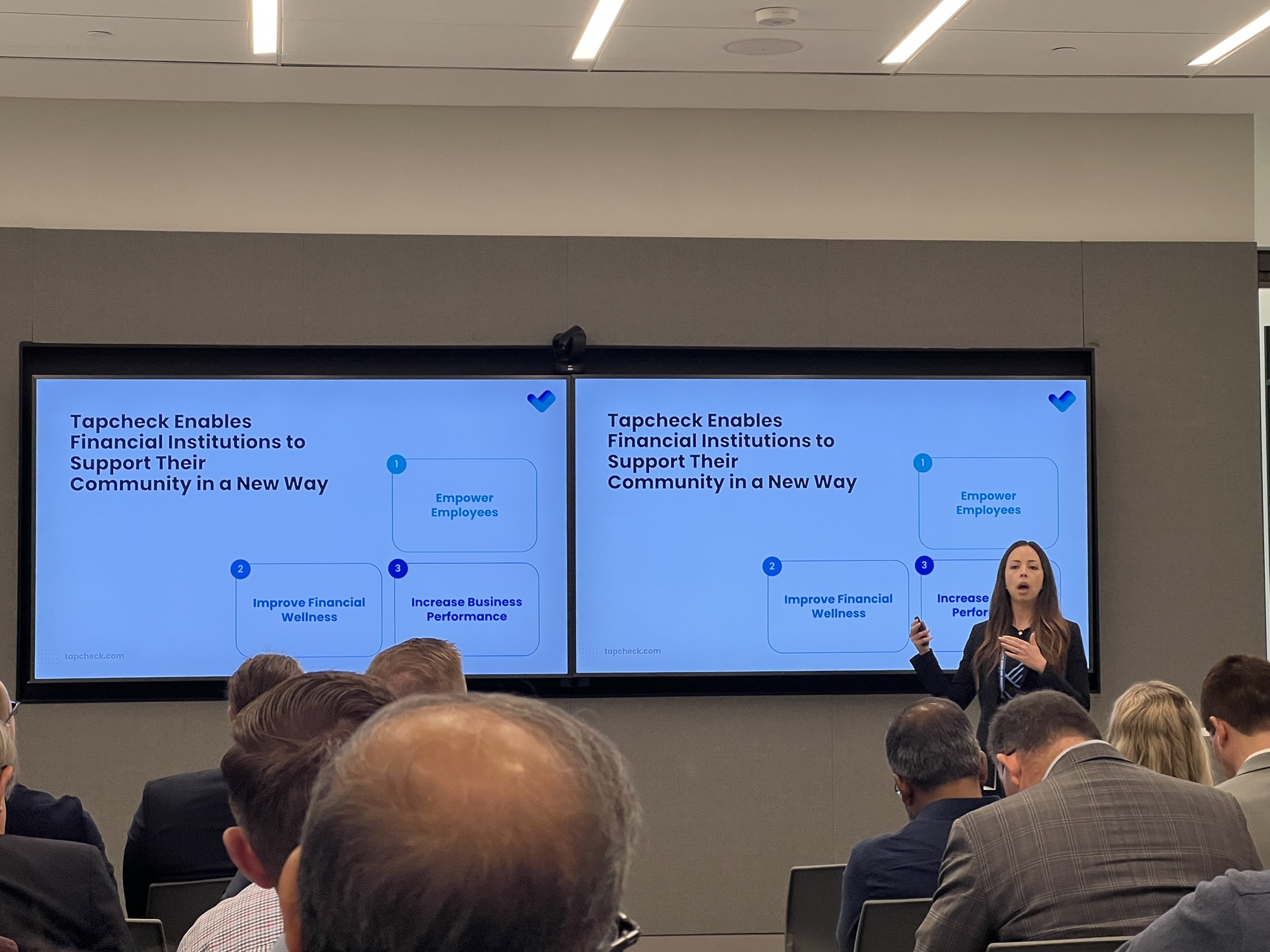 This year, the demonstrations took place at the company's new Jacksonville headquarters, which opened in October. It was the inaugural event at the building's Innovation Center.
There were some first-time bugs. Microphones didn't work. A video failed to play. A fire alarm sounded during one presenter's video, leaving some to wonder whether it was part of her demonstration.
"I didn't realize it was an alarm. I thought my designer slipped in something in at the last minute that I didn't know about," said Neepa Patel, founder and CEO of Themis. The company makes financial compliance software.
FIS is a fintech global leader. Even with its position, it is searching for smaller partner companies to provide better service.
"We know FIS cannot invent everything. We spend more than $1 billion a year on development and we can't invent everything," said Gary Norcross, FIS chairman and CEO.
Rob Lee, president of FIS Impact Ventures, was part of the group that developed the FIS Fintech Accelerator. Its purpose is to find complementary companies to support other FIS financial services. 
"We bring fintechs, smaller companies, growing companies, emerging companies, to our customers that are supplemental and complementary to our capabilities," he said.
By mentoring young operators, FIS wants to build long-lasting relationships. So far, those companies participating have a 90% success rate meaning they are still in business and continuing to grow and raise funds or have been acquired.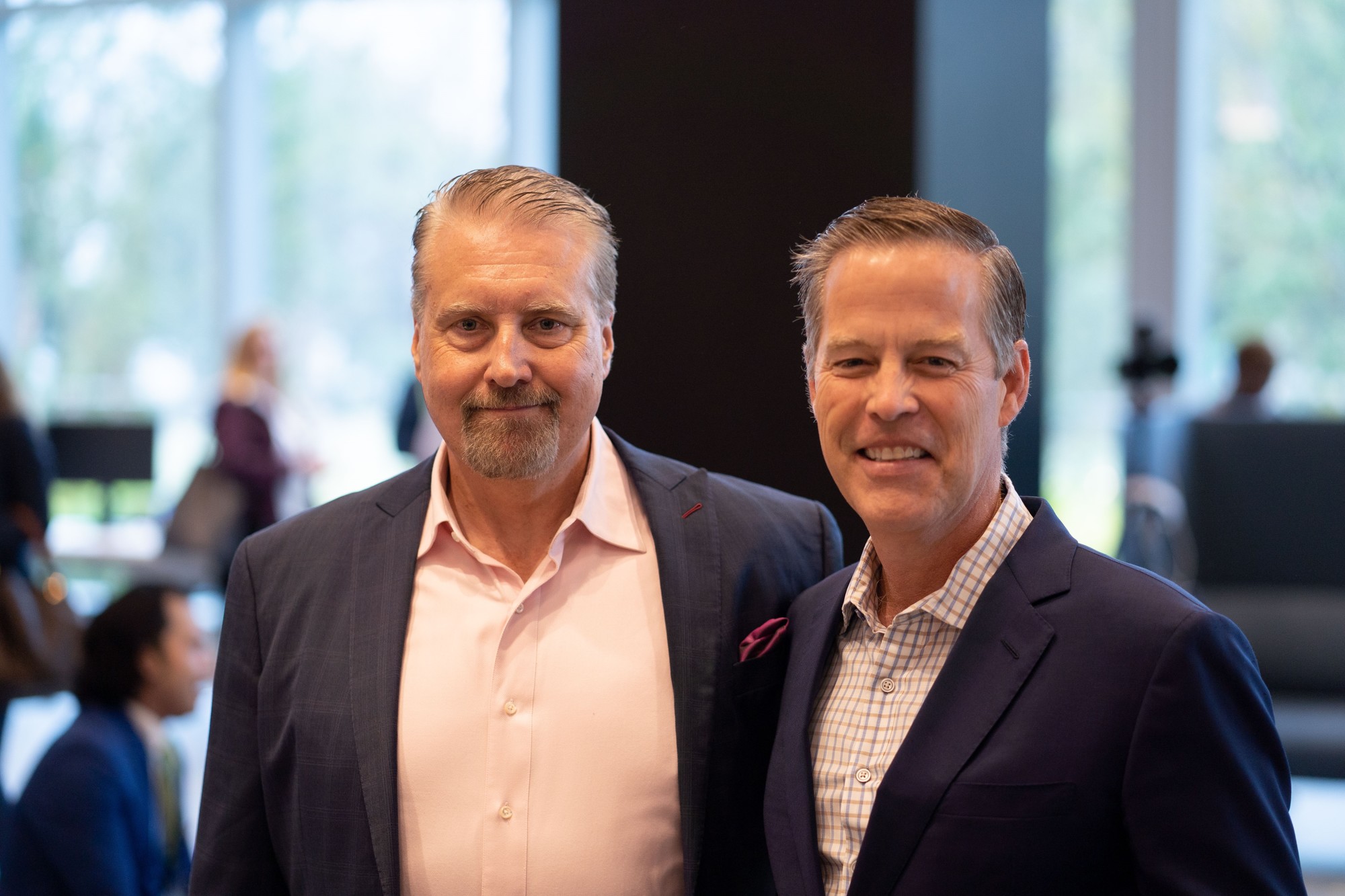 "This is not an easy arena to build a company in," Lee said.
The 2020 Best in Show winner was Andrew Gowasack, president and co-founder of Trust Stamp, which makes face recognition software. 
He offered the contestants pitching advice from his experience in the program.
"Don't concentrate on the next thing you are to do. You need to build trust by following through on what you've already promised," he said
Other 2022 pitches included:
• Tapcheck – A platform that provides employees access to money they have already earned prior to payday.
• Nickels – Its app Credit Card Coach can be purchased by banks to help customers manage debt or suggest refinance options.
• Sardine – The platform reduces fraud in bank transactions. It is already working with Neural Payments to explore ways to better detect and avoid fraud.
• Redactable – Software companies and governments can use it to redact documents that cannot be breached.
• Sygno – Another fraud detection service. Rather than specifically searching for fraud, it models honest transactions to better capture the anomalies of fraudulent ones. It offered one of the taglines of the day: "Know good, catch bad."