Three months after the inaugural class of the Jacksonville University College of Law began study at the Downtown Campus at VyStar Tower, JU announced Nov. 30 it is establishing a four-year medical school north of the main campus along University Boulevard.
A partnership with Lake Erie College of Osteopathic Medicine, the school is expected to begin classes in fall 2026.
"A premier private university ought to reflect the community it represents. We do that for the students and their families, the city and the state. This will serve as an epicenter for cutting-edge medical technology and research," JU President Tim Cost said at the announcement ceremony at the Brooks Rehabilitation College of Healthcare Sciences.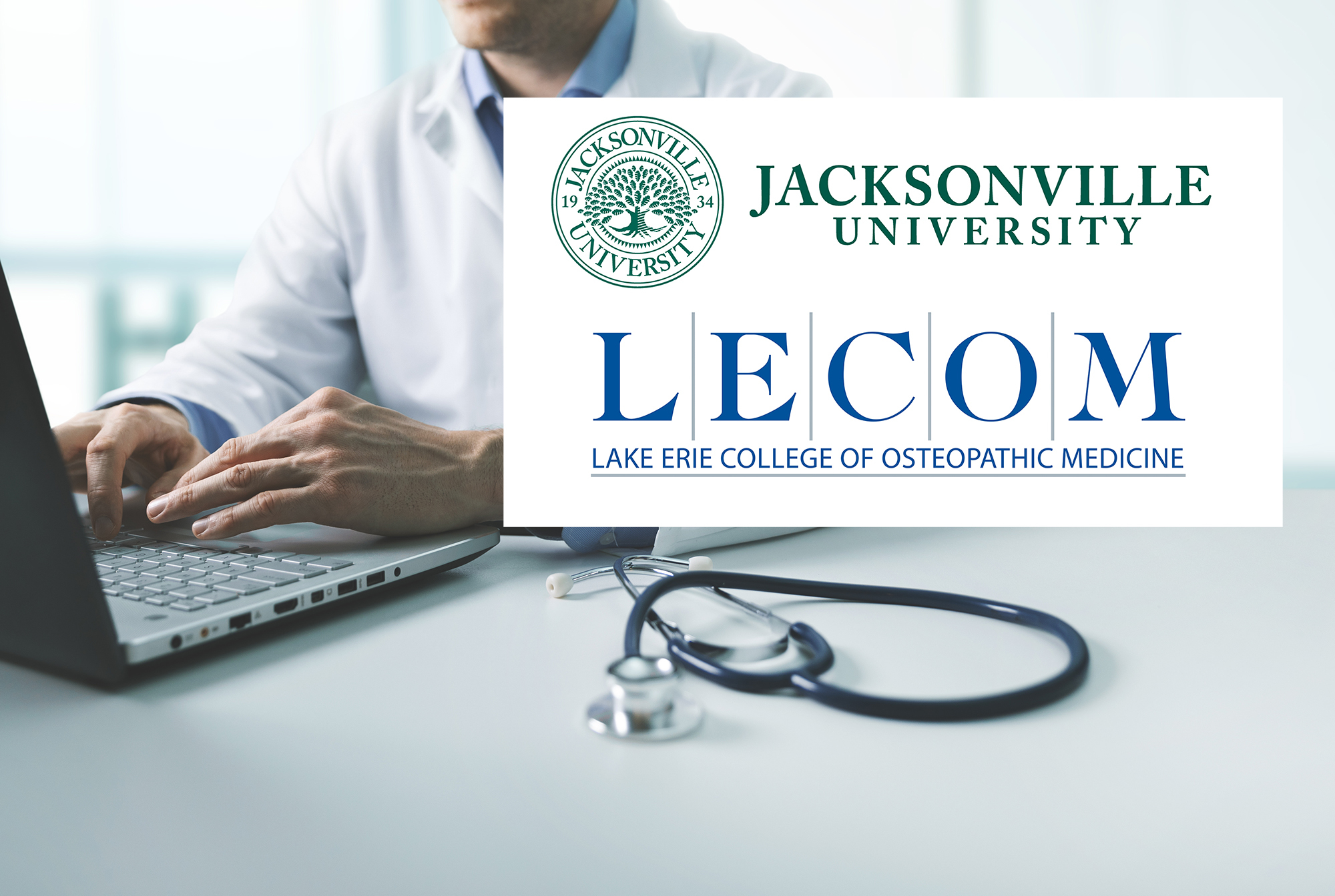 LECOM was founded as the 16th college of osteopathic medicine in the U.S. in 1992 in Erie, Pennsylvania, with its charter class in 1993.
The college established its first branch campus in Bradenton in 2004, with additional medical schools added in 2009 at Seton Hall University in Greensburg, Pennsylvania, and in 2018 in Elmira, New York.
"LECOM has played a role in making ideas blossom. We are pleased to unite in partnership with Jacksonville University," said Silvia Ferretti, D.O. and provost, vice president and dean of academic affairs at LECOM.
About LECOM
With about 4,100 students at its four campuses, LECOM is the largest medical school in the U.S. 
It produces more primary care physicians than any other American medical school, according to U.S News & World Report's 2022 ranking of U.S. medical schools.
Built on the philosophy that physicians should treat the whole patient, rather than just symptoms, osteopathic medicine takes a holistic approach to health care that focuses on health promotion and disease prevention.
According to the Osteopathic Medical Profession Report, the number of osteopathic physicians in the U.S. grew to nearly 135,000 in 2021, an 80% increase over the past decade. More than 25% of medical students in the U.S. are training to be osteopathic physicians. 
A new facility
The school will be built within JU's Dolphin Pointe Medical Mall, a mixed-use health care plaza at the north end of the Arlington campus along University Boulevard North.
In addition to the forthcoming medical school, the venue features JU's 104,000-square-foot Health Sciences Complex and its School of Orthodontics Teaching Clinic; the occupational therapy teaching facility for clinical training; and the 146-bed skilled nursing and rehabilitation facility, Dolphin Pointe Health Care.
LECOM plans to invest about $50 million to develop its JU location, including acquisition of land and construction of a 50,000-square-foot building, Cost said.
As the clinical education partners for LECOM at Jacksonville University, Baptist Health, Flagler Health+ and AdventHealth will accept third- and fourth-year medical students for training in their regional facilities.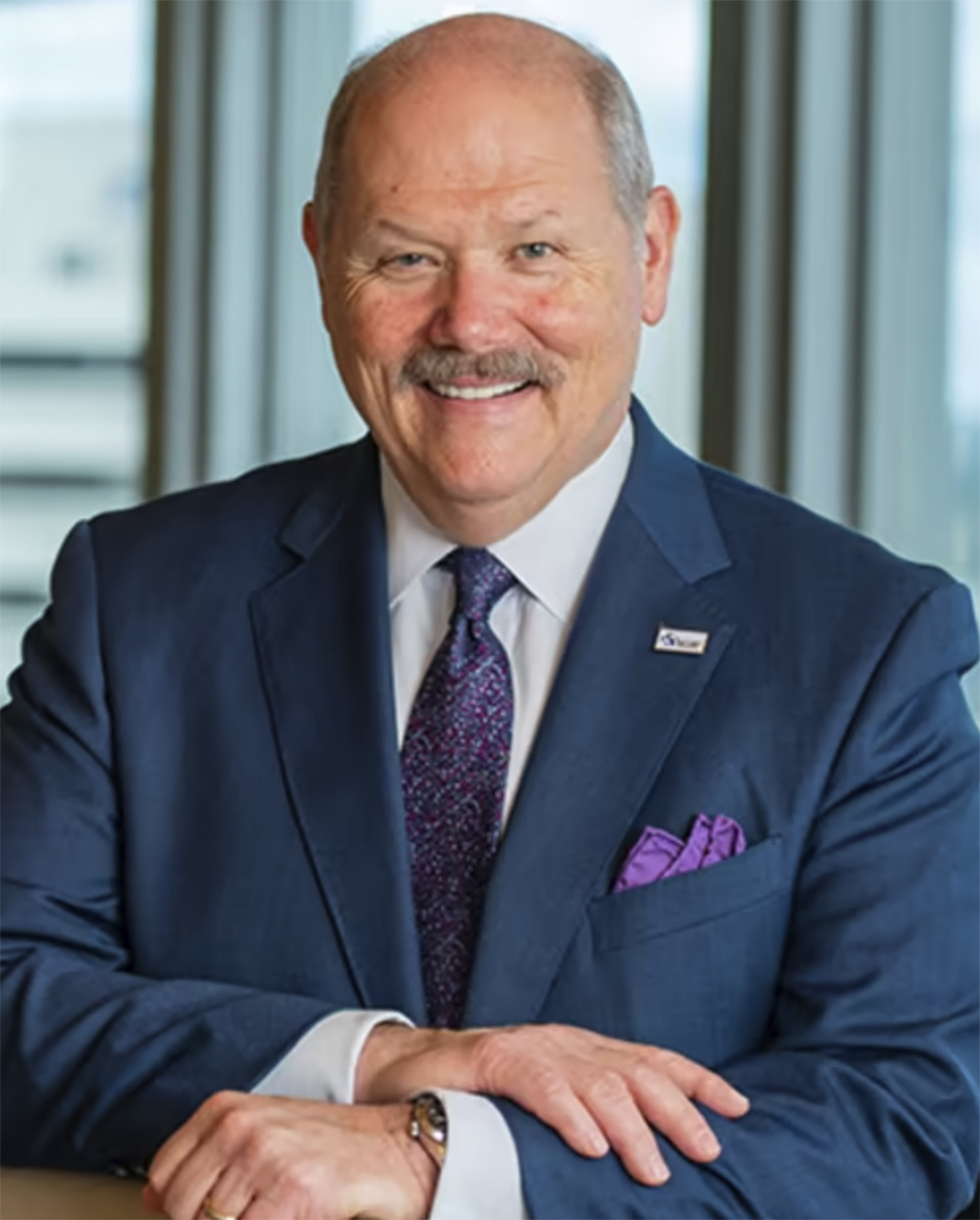 "I think it's a good example of when local educators partner with local business to create an opportunity to be educated and become productive in a career in the community," Michael Mayo, president and CEO of Baptist Health, said before the announcement.
Plan years in the making
In an interview before the announcement, Cost and JU Provost Christine Sapienza said the addition of a medical school is part of a strategy that began about five years ago.
"We looked for a partner like JU in terms of excellence in education with the right student-to-faculty ratio and evidence of success in geographical expansion. LECOM has done that," Sapienza said.
According to a report by the Association of American Medical Colleges, only 32% of Florida's population has adequate primary care and nearly half of primary care physicians are expected to retire in the next 20 years.
"We look at what's going on nationwide and in the region. It's about what does the region need and what's good for the students. We know there is a need for nurses and primary care physicians," Cost said.
Arlington impact
The medical school is intended have an impact beyond just training the next generation of physicians.
"We are educators, but we are in the business of economic development. It's all upside for Arlington and for Jacksonville," Cost said.
By the fourth year, Cost said the medical school will have about 600 faculty members, administrative personnel, technical support and other positions. Students and staff will need housing and services such as restaurants, retail and entertainment.
"We are in meetings with all the major developers in Jacksonville. We believe there should be a collegiate village around a university like JU. That doesn't currently exist in Arlington. We want the people who drive economic activity to understand where we are going," Cost said.