Northeast Florida companies are invited to nominate projects for the Jacksonville Daily Record's Cool Construction special edition Nov. 10.
What is a cool construction project?
• It could have a unique design or interesting architectural details.
• It may be built with sustainable or other materials that set it apart.
• It could feature inexpensive – or expensive – products that make it stand out from its peers.
• It may have overcome a design or other challenge along the way.
If your project has that "wow" factor you want everyone to know about, now is the opportunity to share it with the Daily Record audience.
Here's how to tell us about your Cool Construction project
• Projects must be from the Jacksonville metro area of Baker, Clay, Duval, Nassau and St. Johns counties
• Projects must have been completed between Sept. 15, 2021, and Sept. 15, 2022.
• Nominations are open until Oct. 15
Visit www.JaxDailyRecord.com/cool-construction-submit to fill out the form to nominate your project
How much do you need to write?
See the example below as a guide: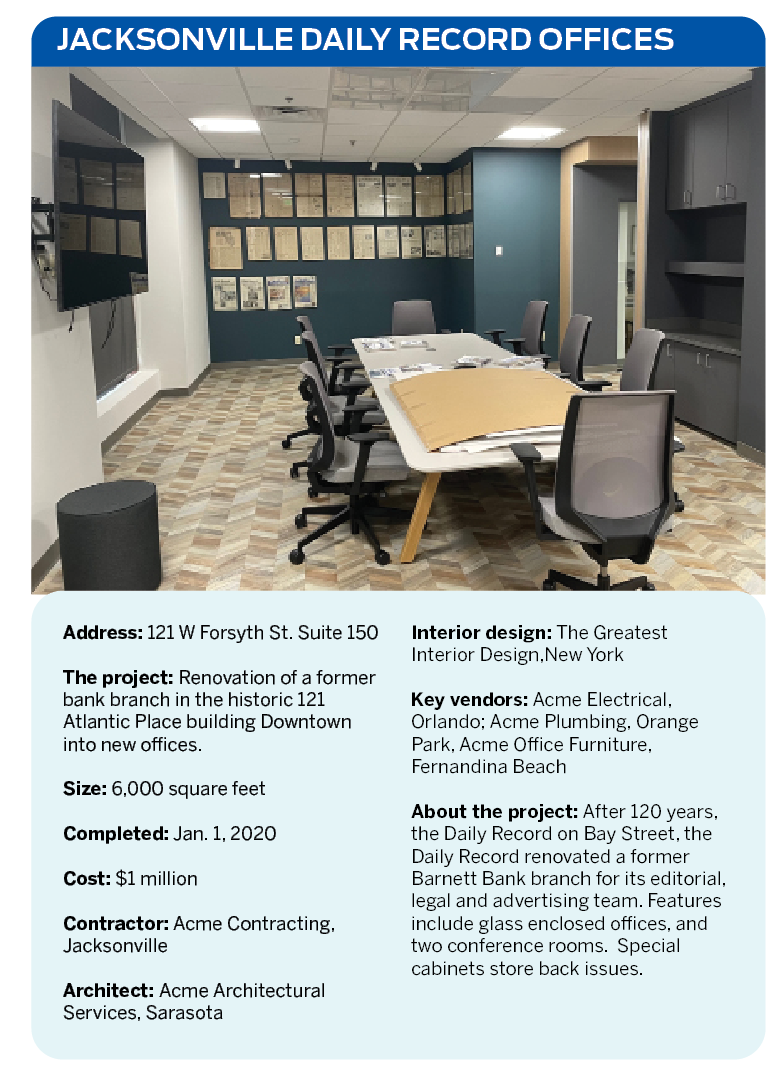 Questions?
Contact Managing Editor Monty Zickuhr at [email protected]