A Ponte Vedra Beach-based biopharmaceutical startup company developing treatments for cardiorenal diseases is planning a modest initial public offering.
Cadrenal Therapeutics Inc. filed a registration statement with the Securities and Exchange Commission to sell 2 million shares of stock at $5 each.
According to the filing, Cadrenal was formed in January and in April acquired the rights to a drug under development called tecarfarin.
Tecarfarin is "designed for the prevention of systemic thromboembolism (blood clots) of cardiac origin in patients with end-stage renal disease, or ESRD, and atrial fibrillation (irregular heartbeat), or AFib," the filing said.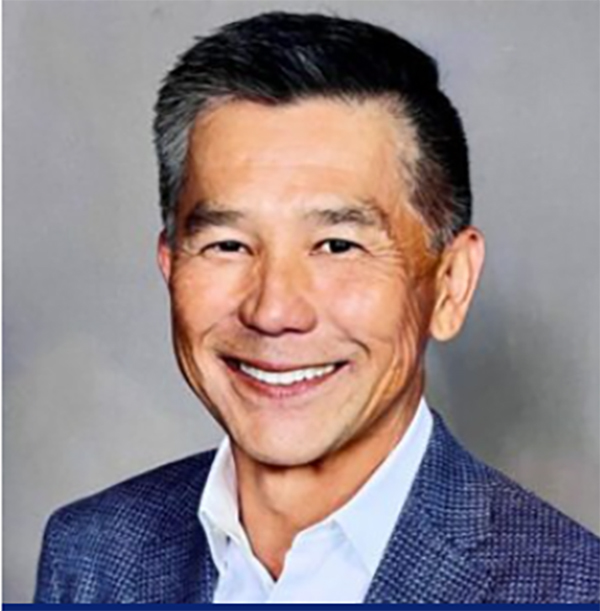 Cadrenal said there are more than 809,000 Americans with ESRD and about 150,000 of them also have AFib.
The drug has been tested in several clinical trials but Cadrenal said it needs more funding to move ahead with the next phase of trials.
The IPO would raise $9.3 million in proceeds, after expenses, but that won't be enough to fund the next phase, it said. The company will need to raise additional capital beyond the IPO.
The company recorded operating losses of $652,867 from its inception in January through June 30.
Cadrenal acquired the rights to tecarfarin from HESP LLC, which had acquired the drug from Espero BioPharma Inc.
Cadrenal CEO Quang Pham was the CEO of Espero and was serving as a consultant to HESP.
Pham is Cadrenal's major stockholder with 67.8% of the stock and he will still own 55.8% of the stock after the IPO.
The company operates out of a small office in Ponte Vedra Beach.
The IPO filing said it has just one full-time employee, two full-time contractors and one part-time contractor.
Cadrenal first filed a confidential IPO statement with the SEC in July and began making public filings in September.
California-based Boustead Securities is the sole underwriter for the IPO.
Cadrenal has applied to list its stock on the Nasdaq Capital Market under the ticker symbol "CVKD."
No date has been set to bring the IPO to the market.
Fanatics plans January sports gambling launch
Fanatics Inc. CEO Michael Rubin expects to launch the company's much-anticipated sports gambling business in January, according to an Oct. 11 report by sports business news website Front Office Sports.
Speaking to the Sports Business Journal World Congress of Sports, Rubin said Fanatics will offer betting in 15 to 20 states by the beginning of the 2023 football season, the report said.
"We'll be in every major state other than New York, where you can't make money," he said.
High taxes on sportsbooks in New York make it difficult for new operators, Front Office Sports said.
Fanatics, which began with a single retail store in the Orange Park Mall in 1995, has grown into a sports merchandising giant that is expanding into other areas, including gambling.
Rubin in June said he was selling his minority interest in the NBA's Philadelphia 76ers and NHL's New Jersey Devils, because of sports leagues' rules against team owners also owning gambling operations.
Rubin's Philadelphia-based company acquired Fanatics from founders Alan and Mitchell Trager in 2011. 
Fanatics still maintains its commerce headquarters in Jacksonville.
As he discussed plans for the sports betting operation at the conference, Rubin said Fanatics could reach $8 billion in annual profits in the next decade, Front Office Sports reported.
Norcross expects more FIS acquisitions
Before announcing he would step aside as CEO of Fidelity National Information Services Inc., Gary Norcross said he expects the company known as FIS to resume looking for acquisition opportunities when the business climate improves.
"Mergers and acquisitions are an important part of our strategy and always have been," Norcross said after FIS cut the ribbon on its new Jacksonville headquarters building on Oct. 12.
FIS announced Oct. 18 that Norcross, 57, will become executive chairman on Jan. 1 and Stephanie Ferris, who was appointed president in February, will succeed him as CEO.
Ferris, 49, was chief financial officer of Worldpay Inc. and joined FIS in 2019 when the financial technology company acquired Worldpay.
FIS said Ferris is experienced with acquisitions, including leading the integration of Worldpay into FIS.
FIS was spun off from Jacksonville-based title insurance company Fidelity National Financial Inc. in 2006. It has grown significantly with acquisitions since then and is a Fortune 500 company with revenue projected at more than $14.6 billion this year.
Shortly after completing the Worldpay deal three years ago, FIS announced plans for the 12-story, 300,000-square-foot headquarters at 347 Riverside Ave. to accommodate its growth.
"M&A has slowed across all industries," Norcross said. But that's likely just a temporary pause for FIS.
"Will we do future acquisitions? Absolutely," he said.