Paquin Entertainment Group announced Oct. 25 that "Beyond Van Gogh: The Immersive Experience" is extending its run in Downtown Jacksonville for a second time until Feb. 26.
The traveling exhibit, which began Sept. 16, was scheduled to end Nov. 27. 
"Beyond Van Gogh" uses projection technology and an original score to showcase 300 of the painter's artworks occupying 30,000 square feet.
"We are blown away by the response to this one-of-a-kind show by Northeast Florida residents and visitors who have visited so far, and we cannot wait to inspire even more people in the coming months," Paquin Entertainment Group Producer Justin Paquin said in a news release.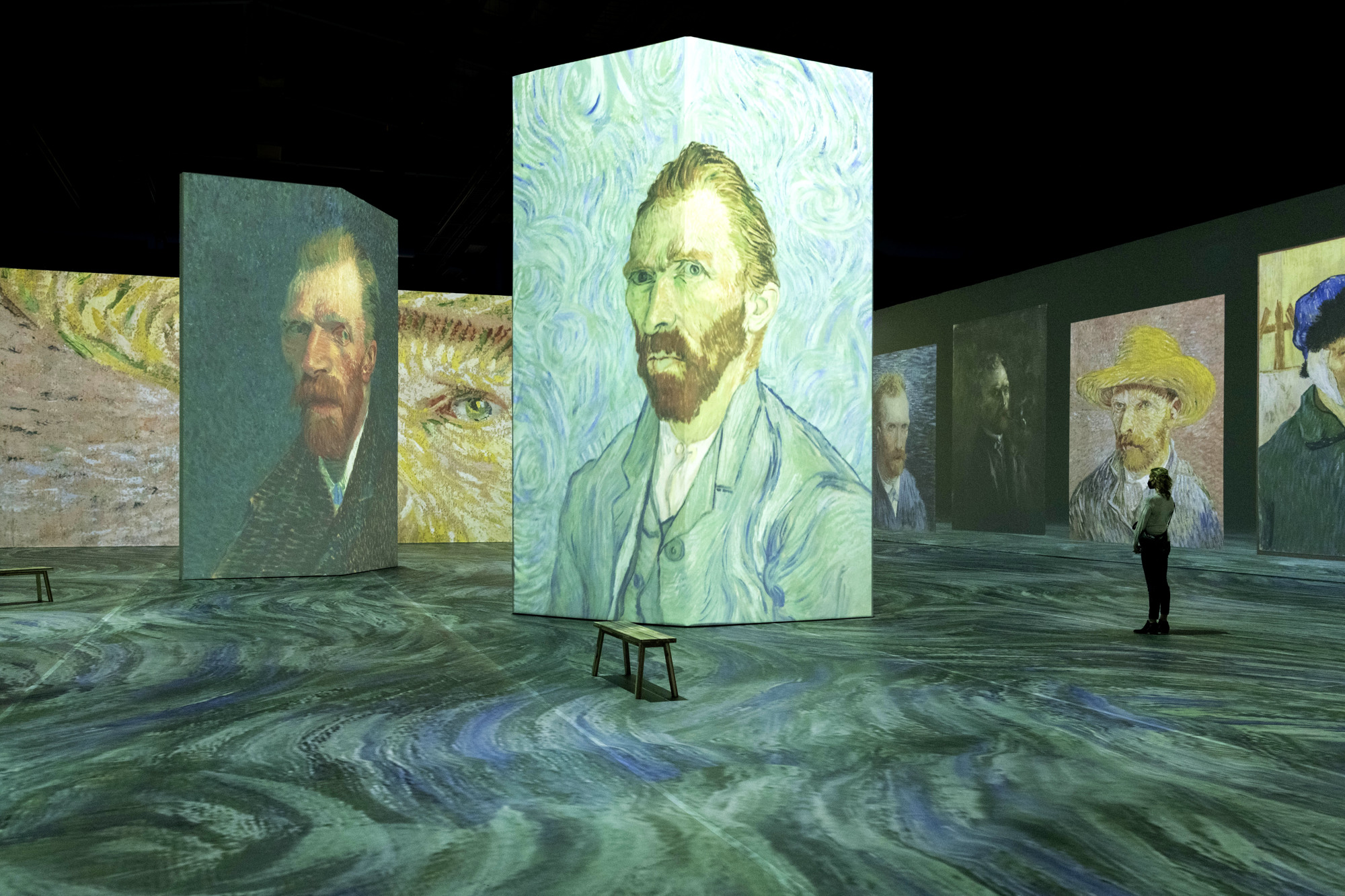 "Being able to extend our stay here reinforces the show's irresistible appeal for art fans of all ages, and makes all the hard work worth it."
Paquin Entertainment Group also said Mountain Home Yoga is partnering with several area yoga studios to offer immersive classes as part of the Beyond Yoga series.
Yoga classes are available on Saturday and Sunday, according to the vangoghjacksonville.com website.
The event is at the former First Baptist Church of Jacksonville main auditorium, now called NoCo Center, at 119 W. Beaver St.
The name stands for North Core, the Downtown area under redevelopment by Alex Sifakis and Andy Allen, along with others.
A joint venture of Corner Lot, led by Allen, and JWB Real Estate, led by Sifakis, bought the venue from the church.
They spent nearly $750,000 to prepare the auditorium for the exhibit.
For information and tickets, visit vangoghjacksonville.com.