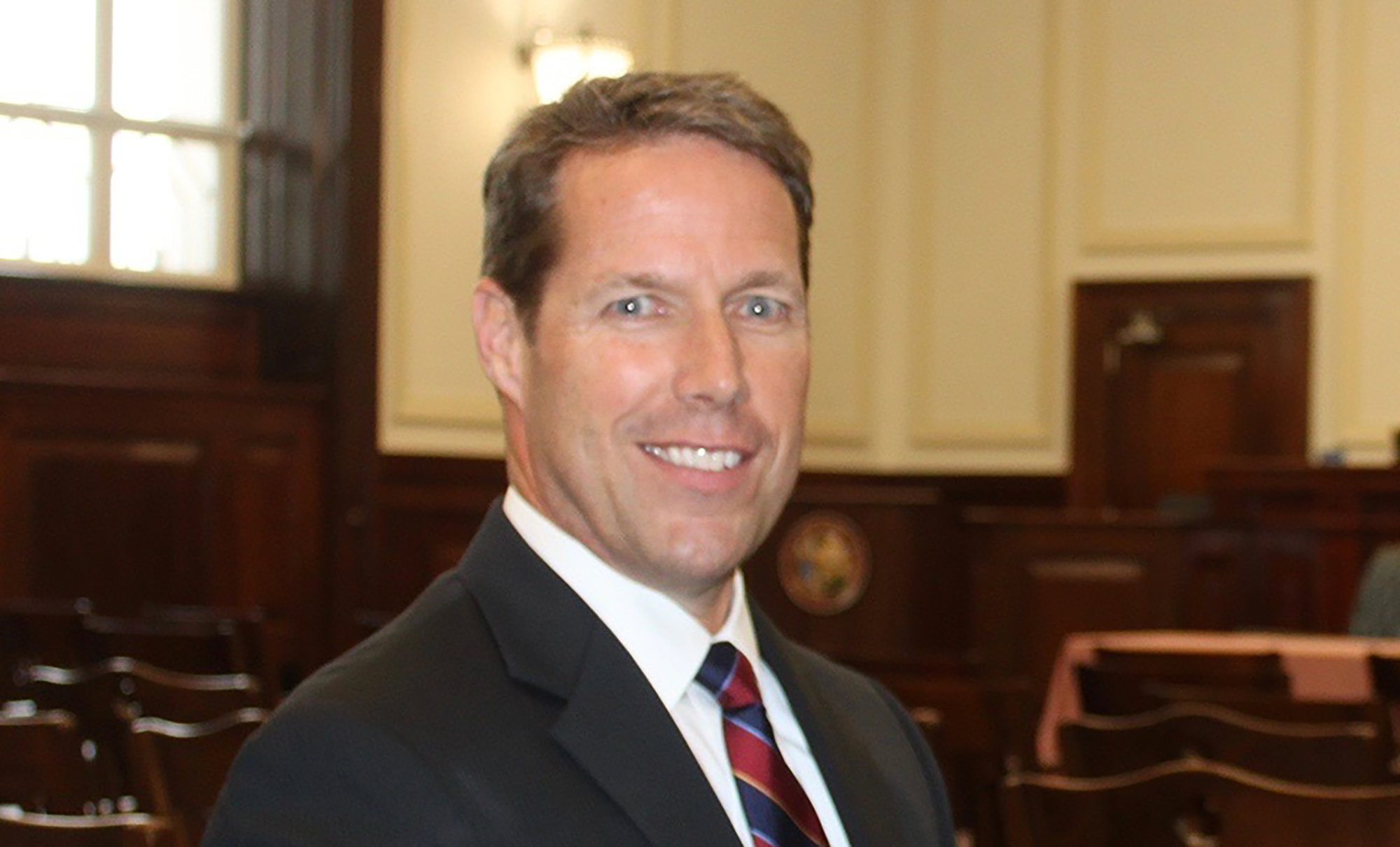 By John Guy | 4th Circuit Judge 
The next time you feel the pang of disappointment when someone else's name is called to receive an award, ask yourself this: Is it better to be known, or is it better to be remembered? 
At some point in our lives, we all have attended an awards ceremony where we arrived with the hope of having our name called. As the presenter begins listing the accomplishments of the winner, we follow along, deed by deed, trait by trait, until we realize the presenter is talking about someone else.
The recipient comes forward, a plaque and obligatory handshake are exchanged and everyone goes back to eating overcooked chicken.  
While you may recall the name of the most recent recipient of such an award, can you remember the name of the previous winner? Or the winner before that? 
Awards are nice, but they often have little to do with what really matters. 
Excluding relatives, think of five people, over the course of your life, that you truly cherish. Five people you will remember until your last days. Five people you wish you could be with right now.
Have any of them won an award? If they have, does the award have anything to do with why those people are so special to you? 
Now think of the reasons why each of those people came to mind. They may be the nicest person you've ever met. They may be the most selfless person. The most caring. They may have saved you. Or maybe they just have a way of making you happy.
Awards aren't given for that. The traits you are thinking of now don't appear on plaques. 
Those are the people we not only remember, they're the ones we can't forget. The people we would put up against anyone or anything. The people that matter. The people we trust.
And yet, to the rest of the world, they may be mostly anonymous. 
Shouldn't emulating those people and their character be our goal? Shouldn't having those traits be what we seek to achieve? Wouldn't we be a better version of ourselves if we were a little more like the people we are thinking of now?
It has been said that if we try to be something to everyone, we will never be everything to anyone. Yet there are people who mean everything to us. Aren't the award winners more likely to be the people who are something to everyone, and your favorite people more likely to be the people who are everything to someone?
The award winners get a plaque, but the other people are remembered. The other people have a legacy. 
Don't misunderstand me; I'm not suggesting awards shouldn't be sought or that they should be avoided. I'm suggesting that if we really want our lives to matter, if we really want our lives to have meaning, we need to direct our time and efforts toward other people.
We need to stop trying to be the best, or the most, and start trying to be like those people we thought of a moment ago. We need to start trying to make a positive impact in the world that surrounds us.
We need to start each day asking ourselves, "How can I help someone else today?" "What can I do to make someone else's world a better place?" 
As lawyers and judges those opportunities abound. Mentor. Be a Big Brother or Big Sister. Donate. Give your time. Give your gift. Be selfless. Listen. Ask. Invite. Care. 
An award may not be forthcoming, but you'll not be forgotten. 
Fourth Judicial Circuit Judge John Guy was appointed to the bench in 2015 after 22 years in the State Attorney's Office.