The Downtown Investment Authority Strategic Implementation Committee advanced city incentives Sept. 19 to help renovate the former Hillman-Pratt and Walton Funeral Home into Airbnb-style apartments and a restaurant.
It voted 2-0 Sept. 19 to send a $1.25 million forgivable loan package for the project to the full board. 
The historic building is at 525 W. Beaver St. on the edge of the Downtown North Core and LaVilla neighborhoods.
Building owner Eric Adler told the committee he anticipates plans for 13 apartments and a restaurant at the property. 
In 2021, Adler paid $645,000 for the 10,603-square-foot property, or about $61 a square foot.
He expects the property to be valued at $300 per square-foot within five years and could hit $500 per square foot with growth in LaVilla. 
"A freshly renovated mixed-use property in Jacksonville, you're probably looking at $150 to $200 (per square foot value) right now," Adler said.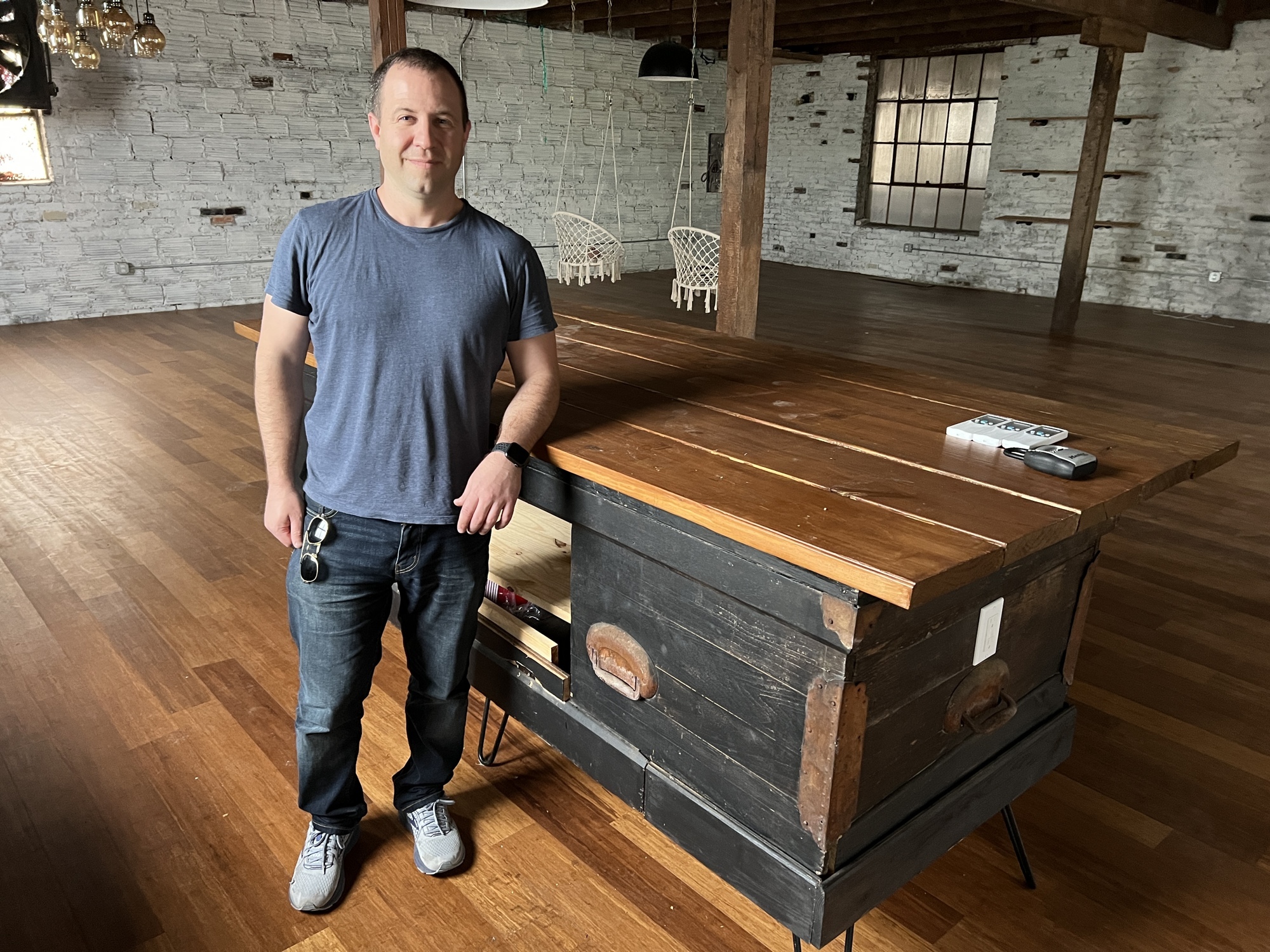 "But we're also cautiously anticipating future LaVilla development right now. If and when that happens, we are optimistic we'll probably get to, in a good case scenario, $400 to $500 per square foot."
He said it is a "buy-and-hold" project and anticipates retaining ownership for at least five to 10 years after the renovation is complete. 
Adler, who owns real estate firm Silver Street Management, applied for the city incentives through 525 Beaver LLC. 
City Council also must approve the incentives through the DIA's Downtown Preservation and Revitalization program. 
A term sheet for the deal drafted by DIA shows the city award would be a $572,680 historic preservation, restoration and rehabilitation forgivable loan, and a $678,750 code compliance forgivable loan. 
Adler told DIA officials the project's total development cost would be $4.98 million and his company would make an $1.88 million equity investment. 
According to the term sheet, the city money would be spent on building improvements including window replacement; roof repairs; Americans with Disabilities Act accessibility requirements; a fire alarm and sprinkler system, exterior repairs; and paint.
Council voted 16-0 on Aug. 9 to grant Adler's request to designate the building a local landmark, making it eligible for the DIA funding. 
Seeking federal money
Adler said Sept. 7 that he also plans to apply for historic landmark designation with the National Park Service to be eligible for federal money.
For the city incentives, Adler's team will need a certificate of appropriateness from the Jacksonville Historic Preservation Commission. The National Park Service will have to sign off on any modifications to the structure.
Adler told the committee to expect to federal approval within 30 days. He said he submitted paperwork to the National Park Service about six months ago. 
DIA Director of Downtown Real Estate and Development Steve Kelley said 525 Beaver LLC hopes to receive about $719,000 from the sale of federal historic tax credits. Local Initiatives Support Corp., also known as LISC, is the construction loan underwriter, according to Kelley.
Kelley said the short-term rentals that Adler is calling "LaVilla Place" would be profitable and provide an investor return with a 25% vacancy rate but "runs into a little bit of trouble" to cover its debt service if that rate hits 50%.
The deal would require 525 Beaver LLC to start construction within six months of the redevelopment agreement with the city taking effect.
Work must be complete 18 months later, unless granted an extension by DIA CEO Lori Boyer.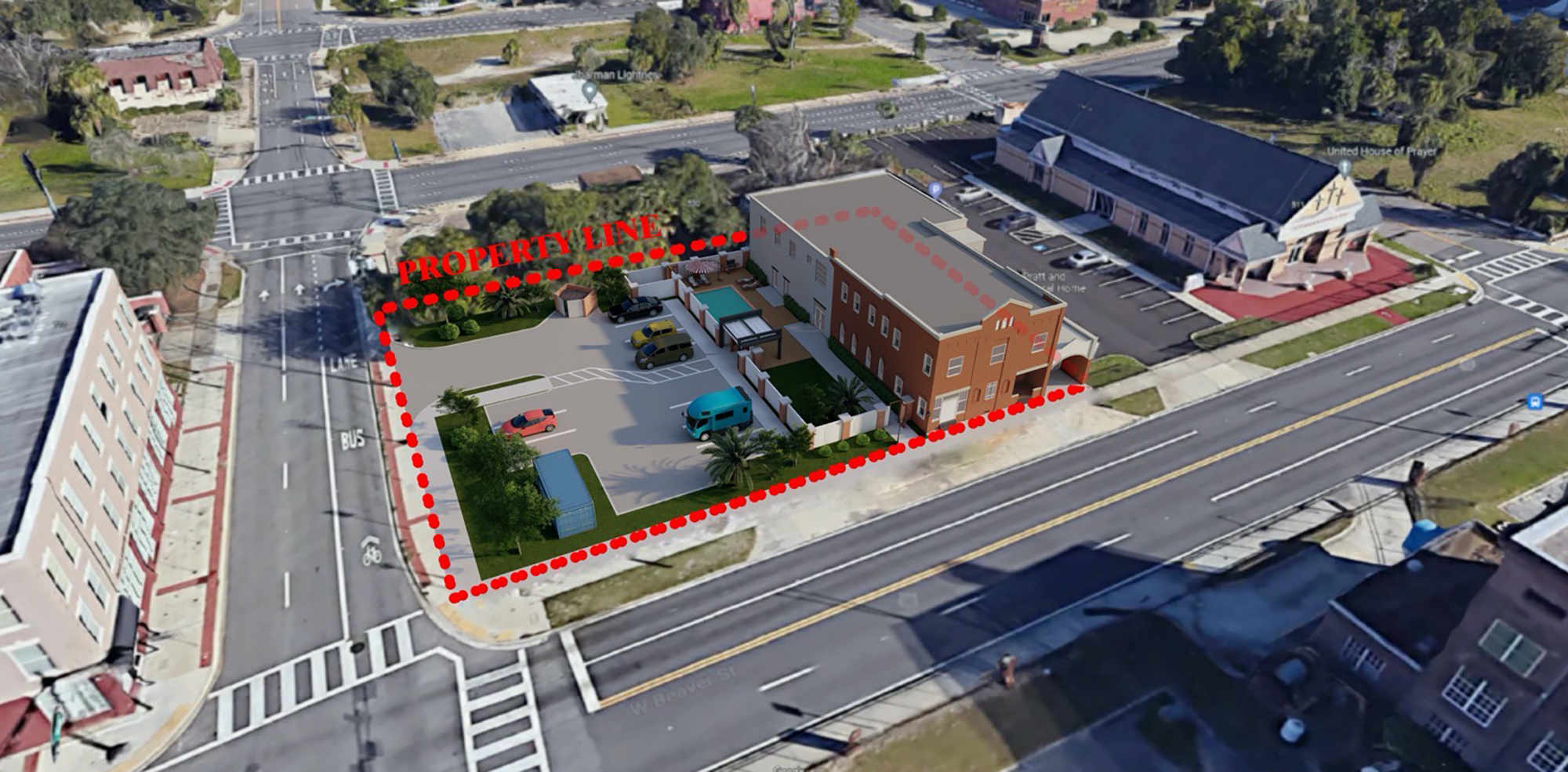 The renovation plan
 Alder is working with Jacksonville-based contractor Opus Group on the project.
The plan would convert the first and second floors into eight studio, one two-bedroom and four one-bedroom apartments for both long and short-term rentals. 
Outside, the design, given preliminary approval Sept. 8 by the Downtown Development Review Board, shows a walled-off courtyard that includes a pool and patio. 
A vacant parcel at Broad and Beaver streets would be used for parking for three to five years. 
Alder told the DDRB he will be able to redevelop the parcel into retail and multifamily residential after LaVilla redevelopment progresses and the neighborhood becomes more pedestrian-friendly. 
The incentives term sheet says 7,500 square feet of the 10,600-square-foot former funeral home will be apartments. About 1,500 square feet of the carport/storage area will be retrofitted into a restaurant. 
According to Adler, he has a verbal commitment from a tenant at another property managed by Silver Street to open a small-plate restaurant and wine bar in the space.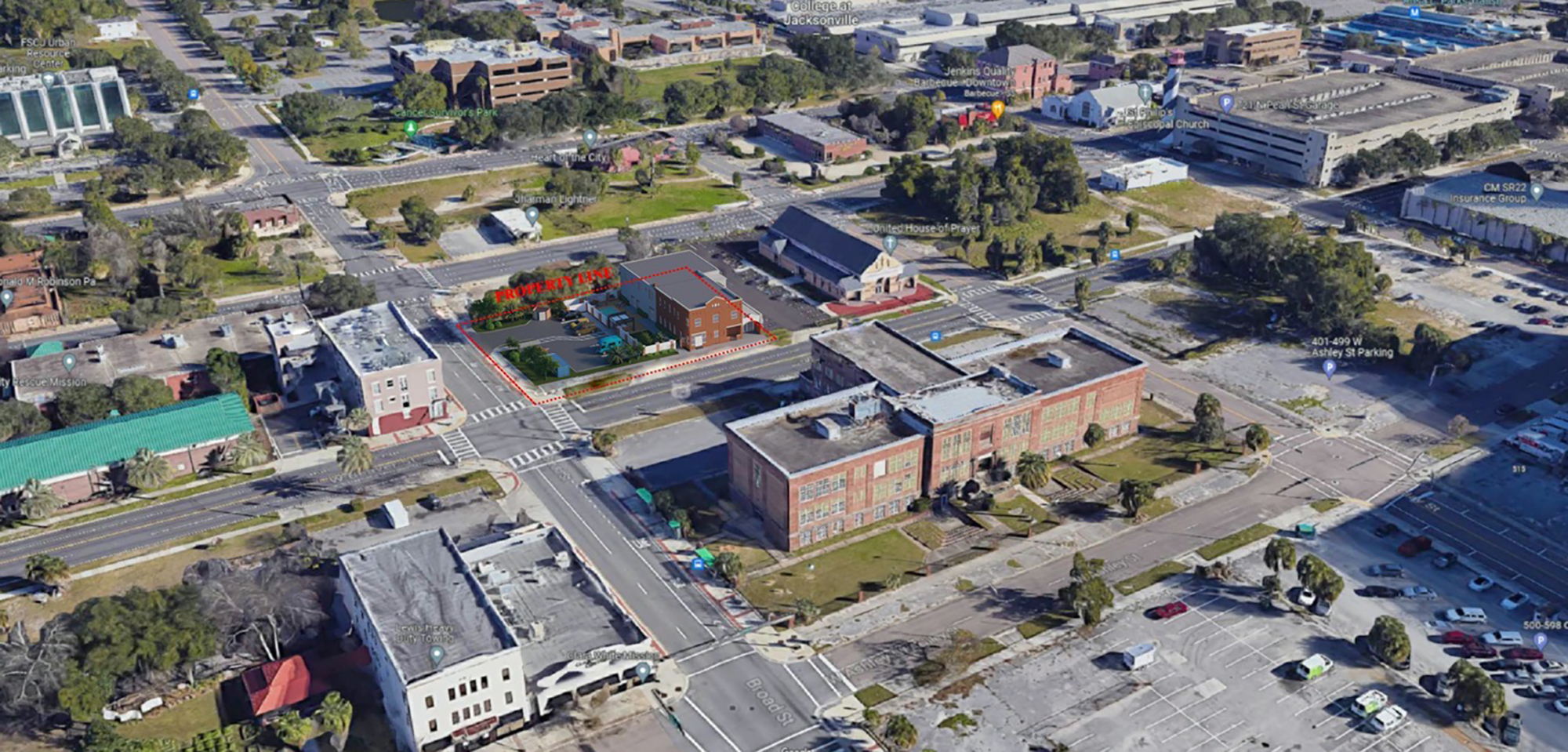 He declined Sept. 7 to announce the operator but said she owns a "very popular dessert offering" in the area.
The full DIA board is scheduled to vote on the incentives Sept. 21 before it can head to Council. 
Adler said he intends to "hearken to the spooky nature" of the former funeral home while recognizing its history. 
He is developing the project with Chicago-based business partner, Realtor Andrew Dorazio.
Building history
The 106-year-old building is west of the United House of Prayer for All People church and across West Beaver Street from Old Stanton High School. 
It was designed and built by Joseph Haygood Blodgett (1858-1934), an African American self-taught architect and builder. It is one of the last standing commercial properties Blodgett designed in the city.
The Pratt Funeral Home was established in 1900. The business moved to 525 W. Beaver St. when the building was constructed in 1915-16. 
In 1943, it became Hillman-Pratt Funeral Home and then Hillman-Pratt & Walton from 2002 until it closed in 2019. 
Business pioneer Lawton Pratt also was a founder of the Florida Negro Embalmers and Morticians Association. 
It was in continual use as a funeral home until it closed three years ago.
Pratt is listed as the second licensed black funeral director in Florida. He studied at the Cincinnati School of Embalming.
Besides funeral services, bodies were embalmed and caskets were built in the structure.