In four years, NineOaks Development has become a player in Northeast Florida property development and building management.
President Jason Perry, 47, uses a sports analogy to explain its services.
"We are almost like the quarterback of the development team," he said.
"We are involved with the design, construction, zoning, legal. They are all part of the team."
The Jacksonville-based company concentrates on industrial and commercial projects.
NineOaks works with its clients to hire the companies it will need to design, permit and construct the project.
Area projects include:
• Providing services for the new 100,000-square-foot Museum of Science & History on the Downtown Northbank.
•  Renovation of the historic former Furchgott's Department Store building at 128 W. Adams St.
• Renovation of the commercial property in the historic building at 333 E. Bay St. for three new businesses.
• Renovation of the historic New York Steam Laundry building for conversion to Mathers Social Gathering at 120 E. Forsyth St.
< Improvements at Ponte Vedra Inn & Club and The Lodge & Club in Ponte Vedra Beach.
"Our development strategy is based on relationships. We have aligned ourselves with a really good team," Perry said.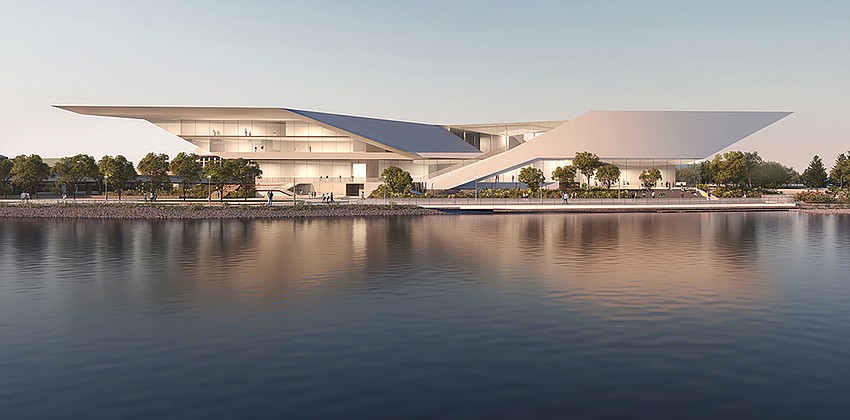 Another project is St. Augustine Gateway, a mobility oriented development planned on about 5½ acres on King Street. 
Plans call for a 700-space parking garage, apartment buildings with about 250 units, retail space and a Broudy's Liquor store. 
Barry Broudy, owner of the property and Broudy's Liquors, became one of NineOaks' first clients.
NineOaks also stepped in to manage the remodeling of Broudy's Ponte Vedra Beach store and construction of the Julington Creek location.
Broudy said he heard about NineOaks from a friend of a friend.
"For me, I know the liquor store business, not the construction business. I really needed somebody who could manage these projects for me," he said.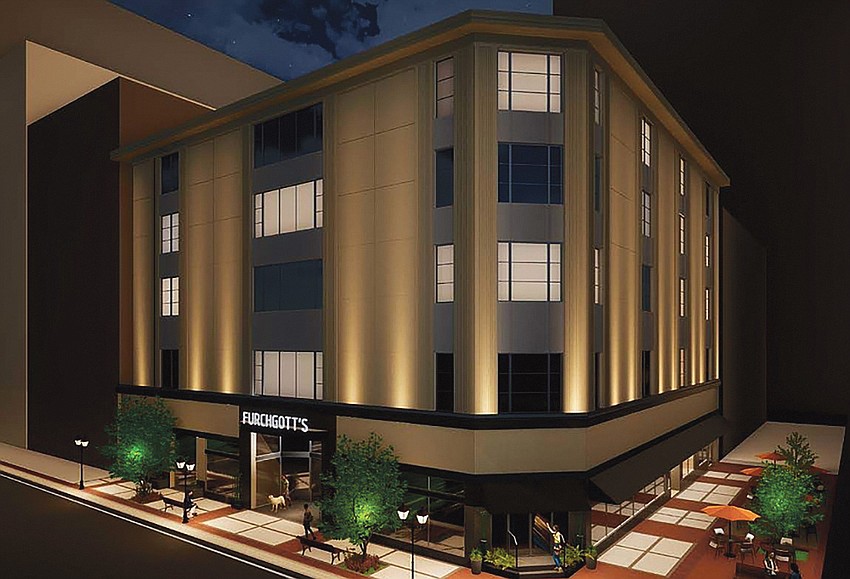 After looking at Perry's background, "I found he was an easygoing guy. I  immediately felt at ease talking to him," Broudy said.
"He watches things for me. He sees things because of his experience. He answers questions I didn't even know I should I ask."
For example, construction of the Julington Creek store involved impact fees, which Broudy knew nothing about. 
NineOaks found a business with excess impact fee credits and was able to acquire them at a discount, saving Broudy several thousand dollars, Broudy said.
Perry is an Atlanta native who graduated with a finance degree from Georgia State University and received a master's in building construction from Georgia Tech. 
He came to Jacksonville for a project while working for Miles Construction Group in Atlanta. 
Perry liked the city and joined Signet Real Estate Group from 2009 to 2020.
Starting a company during the coronavirus lockdown was a risk, he said. Because construction was considered an essential industry, however, it proved to be a good time.
Perry was taking a chance because he and his wife, Kathryn, have seven children ages 19 to 6. He has a brother, while his wife is one of 10 children. 
The NineOaks name has its roots in his large family.
"My wife came up with the name because there's the nine of us," he said.
The oak part symbolizes strength and confidence.
"Starting the company was a large leap of faith, especially when you have a large family that depends on you." 
Perry and his business partner, Senior Vice President Joe Grippi, 45, just added three people to handle the newly developed property management division.
That part of the company came about almost by happenstance. After completing a couple of projects, the owners asked whether NineOaks could stay on to manage the properties.
Perry would not provide numbers, but said his company has grown by 150% in each of the two years since it started. 
He expects the same growth this year, even though he sees an overall slowdown in construction.
"It is surely going to be challenging for certain types of projects. For those that need debt financing or equity it is very challenging right now and it looks like it will be that way certainly until the end of the year," he said.
However, financing is not the main concern when taking on new projects, Perry said.
"It's really more about who the client is as opposed to if they have capital or not. Obviously raising capital is part of the development process and we assist and help where we can. It's about who is the client and frankly are we the right fit for them."