Eddie V's Prime Seafood, part of Darden Concepts Inc., is exploring a location to open a 10,303-square-foot restaurant in Sawgrass Village in Ponte Vedra Beach.
Darden needs to verify the viability of the project, the process for obtaining approvals and other issues that may create hurdles, according to the pre-application in review by the St. Johns County Growth Management Department.
Eddie V's describes itself on LinkedIn as offering "fresh prime seafood, masterfully prepared, and served against a backdrop of soulful jazz."
Darden comprises Bahama Breeze Island Grille, The Capital Grille, Cheddar's Scratch Kitchen, Eddie V's, LongHorn Steakhouse, Olive Garden Italian Kitchen, Seasons 52 and Yard House.
According to the pre-application, Darden proposes to lease three parcels, totaling 1.47 acres, at 1000 and 1100 Sawgrass Village Drive and combine the site for an Eddie V's Prime Seafood.
The existing structures would be demolished.
The pre-application says Darden is working with the property owners of the parcel on the west side of the site for an agreement that would allow for valet parking during the dinner hour.
That parcel is office use and has about 80 parking spaces.
Eddie V's does not serve lunch. It is dinner-only.
"We are always looking at new locations, including in the Ponte Vedra Beach area. However I don't have further details to share at this time," said Carly Maddock, communications manager with Darden, on April 17.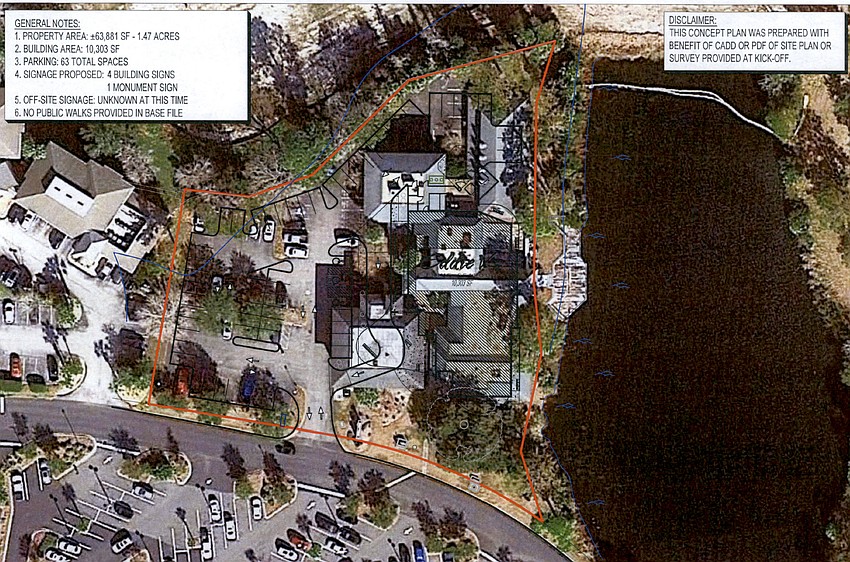 Linda Nunn with NunnCo of Fort Pierce is the consultant working with Darden. She had no comment.
The property is owned by PF Healthcare Associates and 1100 Sgvd-Pv LLC, both based in Jacksonville and led by Bryan Simpson Jr. He had no comment.
The 1000 Sawgrass Village Drive structure, at 18,752 square feet, was built in 1986, according to St. Johns County property records. It is a professional services office building.
The 1100 Sawgrass Village Drive building, at 6,624 square feet, was built in 1985. It is a medical office building.
Both are vacant.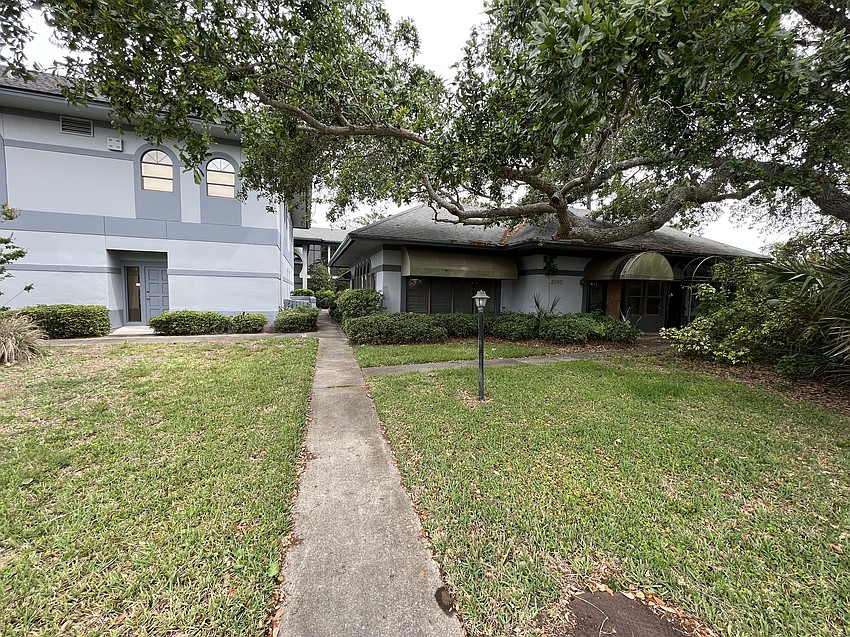 A preliminary site layout shows the restaurant would be on the waterfront of a small lake and is north of the Publix Super Markets Inc. store.
Consolidated Development Services of Addison, Texas, prepared the layout and overlay.
Eddiev.com shows the chain has 29 restaurants in 14 states, including three in Florida in Fort Lauderdale, Orlando and Tampa.
It has eight locations in Texas; five in California; two each in Massachusetts and Pennsylvania; and one each in Arizona, Colorado, Illinois, Michigan, Missouri, New Jersey, North Carolina, Tennessee and Virginia.
Examples of the Orlando menu include oysters ($4 each); The Shellfish Tower ($85); the Royal Ossetra Petrossian Caviar ($80); The Big Eddie of crab, lobsters, tuna poke, shrimp and oysters ($140); appetizers from $20 to $27; bisque and salads from $14 to $17; prime seafood from $40 (Norwegian salmon) to South African lobster ($110); and steaks from $49 (8-ounce center cut filet mignon) to $68 (22-ounce USDA prime bone-in ribeye). 
An 8-ounce center cut filet mignon and premium South African lobster are $104.
Sides range from $12 (sauteed spinach) to $25 (butter-poached lobster mashed potatoes).
Desserts are $12 to $15.
There is a children's menu.
Eddie V's offers cocktails and other alcoholic beverages. 
Orlando's happy hour is 4-6:30 p.m. Sunday-Thursday and offers food and appetizers.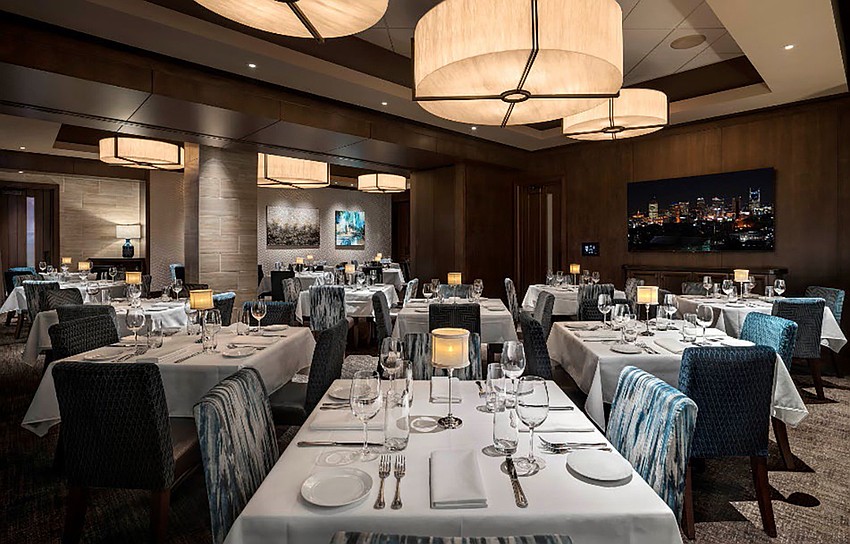 The V-Lounge features live music.
Its Black Tie Marketplace gift boxes offer seafood and steaks.
Guy Villavaso and Larry Foles founded Eddie V's in 2000 in Austin, Texas.
Orlando-based Darden Restaurants Inc. announced in 2011 it would buy Eddie V's Restaurants Inc. 
On LinkedIn, the restaurant introduces itself:
"We are Eddie V's, a glamorous dining destination with an irresistible atmosphere, pristine seafood sourced from waters around the world, aged prime steaks and award-winning wines," it says.
"Our comfortably sophisticated V-Lounge, with its cocktail culture and soulful jazz seven nights a week, makes Eddie V's a place to see and be seen."