5139 Edgewood Court, Jacksonville
Best-Tec.com | 904-240-1322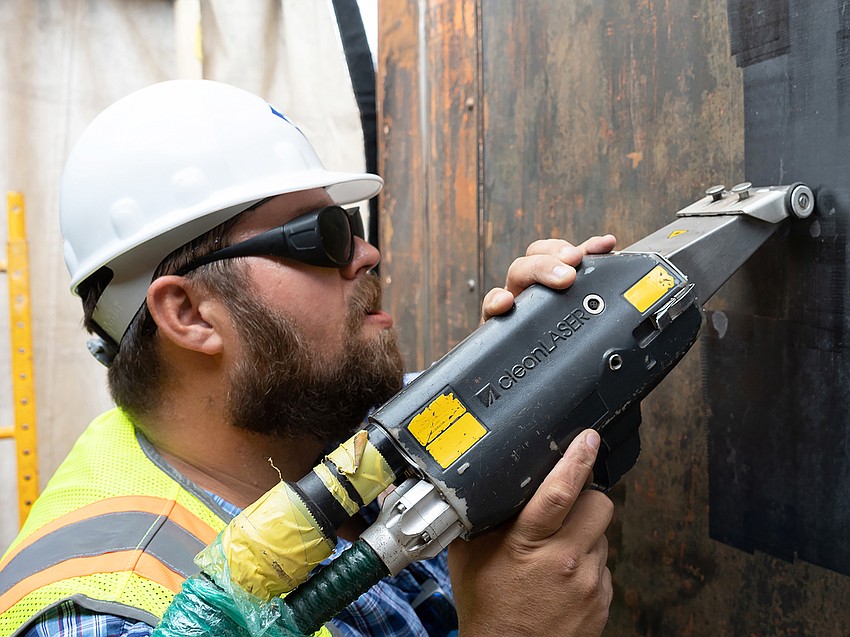 2022 revenue: $7 million
2022 local revenue: $4 million
Year founded: 1987
Leadership: Greg Kleinrichert Jr., vice president
Specialty: Lead, asbestos and mold abatement, environmental cleanup and demolition
Full-time employees: 20
Largest project started in 2022: Task Order 5, Herbert Hoover Dike. Excavation and removal of 96-inch asbestos covered drainage pipe, $458,000.
Portfolio projects:
• Fleet Readiness Center Southeast (FRCSE). Several projects at Naval Air Station Jacksonville including excavation, demolition and large-scale asbestos abatement, $8.4 million.
•  Hogan Creek Towers, Jacksonville. Asbestos abatement and interior demolition of 19-story occupied condominium, $955,000.
• Lead paint removal and surface preparation of four 6,500-square-foot steel hangar doors using laser ablation, $298,198.
Click here for Top Contractor No. 34