Black Sheep Restaurant in Five Points announced April 26 that it is closing. 
Its last day of service will be May 27.
The restaurant is owned by Jonathan Insetta, who also owns Restaurant Orsay in Avondale and Bellwether in Downtown. He also operated Chew at 117 W. Adams St., which opened in 2006 and closed before Black Sheep opened in 2012.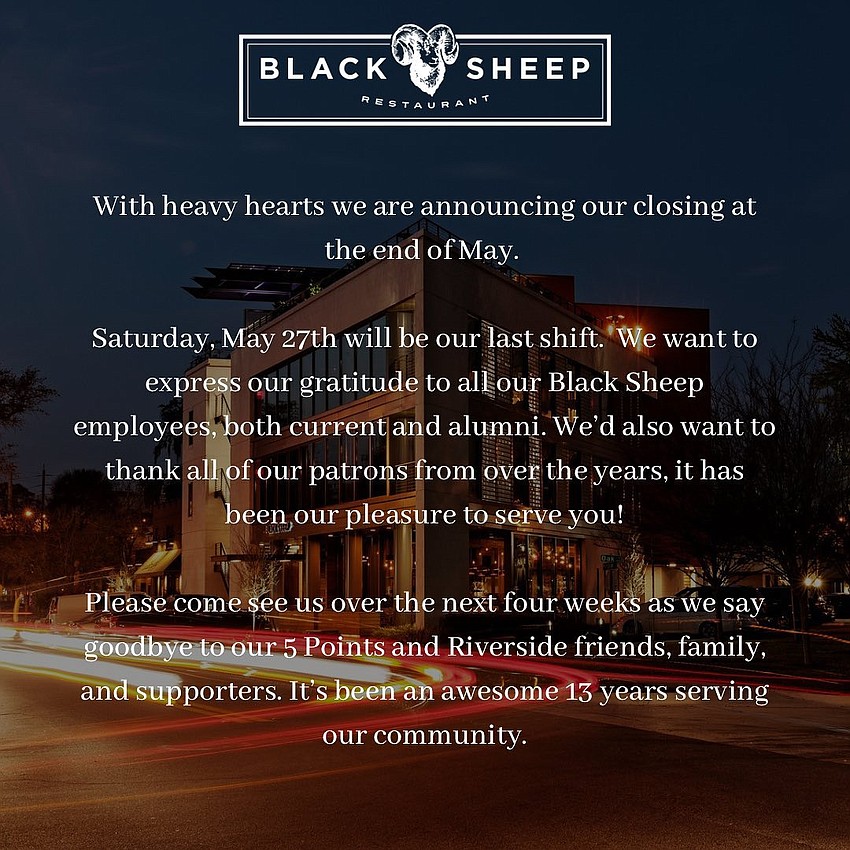 Insetta could not be reached immediately for comment.
The news was released via social media in a statement with an image of the three-story, triangular-shaped building at 1534 Oak St. 
It offered no explanation for the closure.
It reads:
"With heavy hearts we are announcing our closing at the end of May.
"Saturday, May 27th will be our last shift. We want to express our gratitude to all our Black Sheep employees, both current and alumni. We'd also want to thank all of our patrons from over the years. It has been a pleasure to serve you!
"Please come see us over the next four weeks as we say goodbye to our 5 Points and Riverside friends, family and supporters. It's been an awesome 13 years serving our community."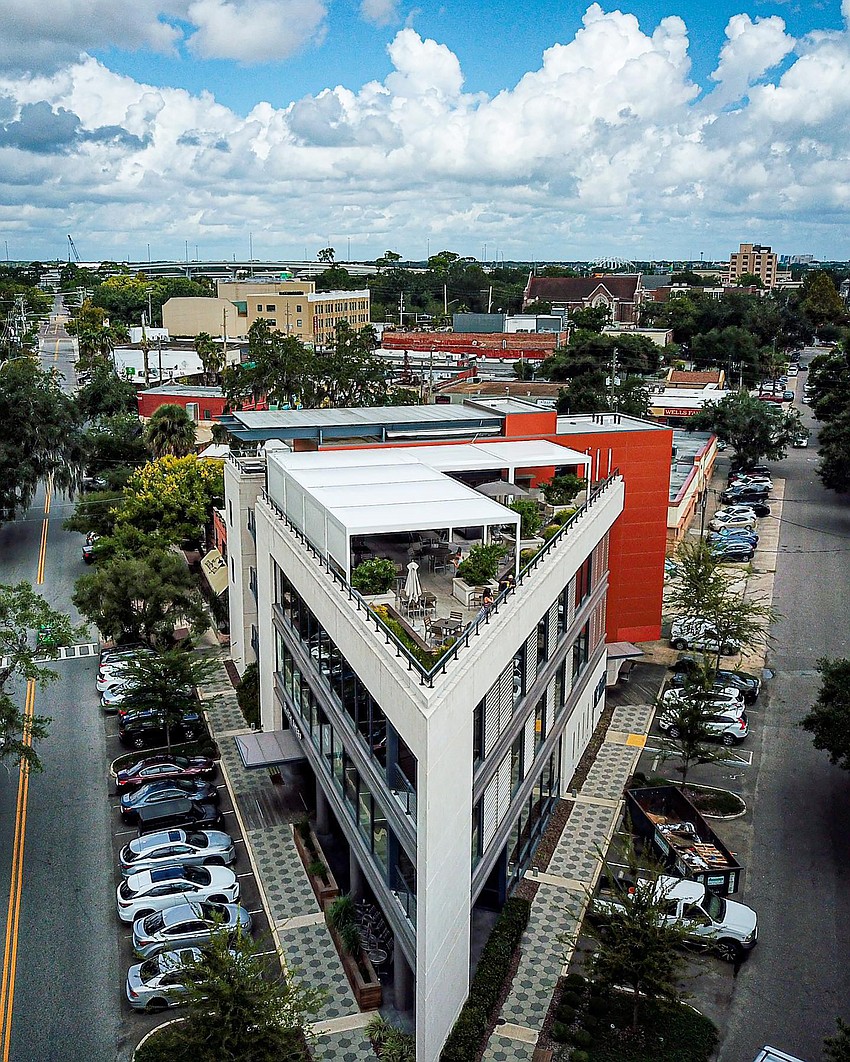 While the statement notes 13 years, the initial Florida Times-Union restaurant review is dated Nov. 1, 2012.
The triangular building is owned by Insetta through Margaret and Oak Street LLC. It was built in 2012, according to city records. The LLC acquired the property in 2010.
According to city records, the building has 24,151 square feet of indoor and outdoor space. That includes the restaurant and office uses.
According to LoopNet.com, 4,727 square feet of office space is available on the third floor. The Brunet-García marketing firm is the second-floor tenant.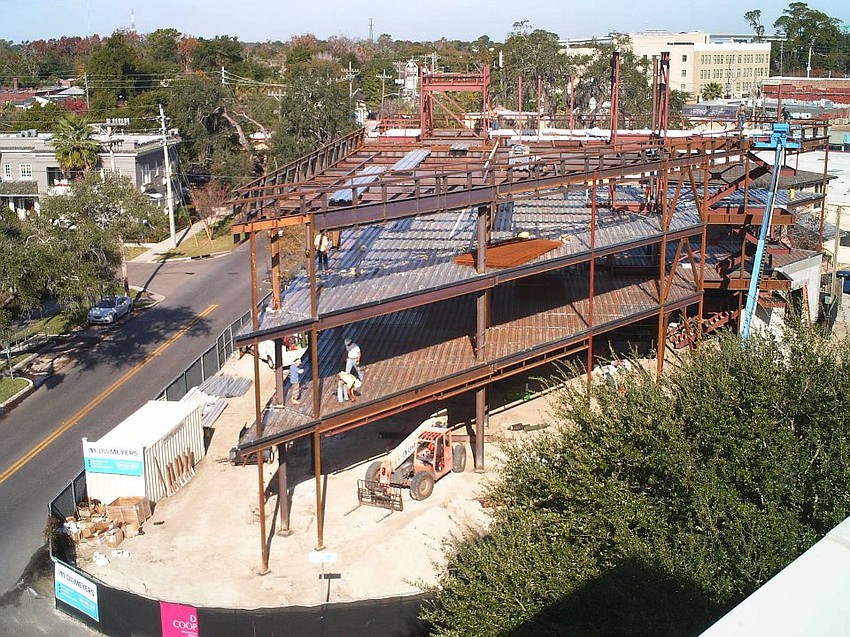 Black Sheep features a modern look and was one of the first to feature a rooftop bar, which looks over the Five Points area. It is a feature that several new-construction restaurants continue today.
The restaurant specializes in farm-to-table choices, taking advantage of local suppliers when possible. Its website lists six producers in Florida and Georgia that supply dairy, meat and organic vegetables.
Black Sheep is open for happy hour from 4-6 p.m. Dinner is 5-9 p.m. Tuesday-Thursday and 5-10 p.m. Friday and Saturday. Brunch is 11 a.m. to 3 p.m. Saturday and 11 a.m. to 4 p.m. Sunday.