The city is reviewing a permit application for Houston-based Nutex Health to build and open an ER and micro-hospital facility at northeast Beach and Kernan boulevards at a project cost of almost $21 million.
Hoar Construction LLC of Birmingham, Alabama, is the contractor for the 28,303-square-foot hospital on 7.85 acres at 12645 Beach Blvd. Gresham Smith of Tampa is the architect.
Plans show eight emergency department exam rooms, eight inpatient beds and an imaging department with MRI, CT scan and X-ray services.
The owner's name is listed as BBKR Development Partners LLC, based in Atlanta. BBKR bought the 8.42-acre site in August 2022 from Tamaya Loan Acquisition LLC for $4.85 million.
Houston-based Nutex Health Inc. announced in June 2022 that it planned to build and open the facility.
The permit calls it a specialty hospital, which Nutex Health says offers individualized medical care around the clock.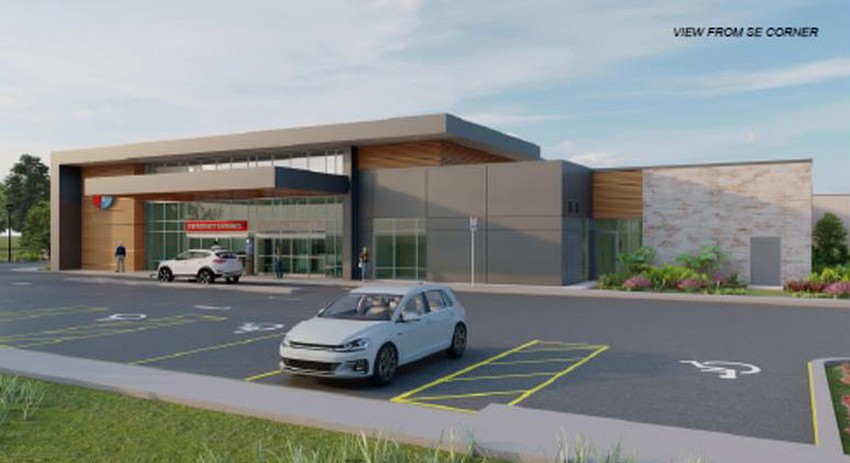 The health care company says that in addition to ER services, specialty hospitals can observe patients overnight or admit them for an extended stay. It says its facilities offer medical treatment, including drug and alcohol detox services and behavioral services. 
Nutex Health Inc. is a health care management and operations company with two divisions: a Hospital Division and a Population Health Management Division.
NutexHealth.com says the hospital division owns and operates 22 facilities in eight states. 
In Florida, the site says it will open "ER & Hospital" facilities in Gainesville, Jacksonville, Miami and Odessa.
The Hospital Division owns, develops and operates health care models, including micro-hospitals, specialty hospitals and hospital outpatient departments. It owns and operates 20 facilities in seven states.
The Population Health Management Division owns and operates provider networks.
The company was formed in 2011. 
The public company filed with the Securities and Exchange Common on Aug. 9 that net revenue was $58.9 million for the three months that ended June 30 and $115.3 million for the six months that ended that date.
It reported a net loss of $3.5 million for the quarter and $8.6 million for the half.
Total assets were $436.2 million.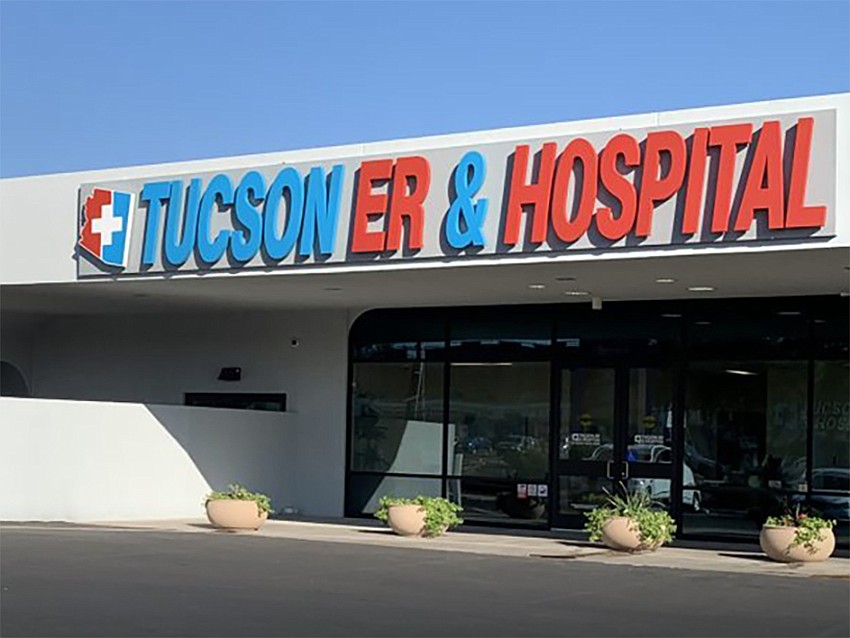 Nutex Health announced recent openings:
• On Feb. 6, 2023, Nutex Health opened its second micro-hospital in Arkansas. It said the facility is already performing above expectations.
• On May 3, 2023, Nutex Health opened its first urgent care center in Southern California.
• On June 20, 2023, Nutex Health opened its second micro-hospital for the year 23 in New Mexico. The facility is performing above expectations.
• On July 5, 2023, Nutex Health opened its third micro-hospital in 2023 in Louisiana. The facility is performing above expectations.
• On Aug. 7, 2023, Nutex Health opened its fourth new micro-hospital in 2023 in Texas.  
Nutex Health said it expects to open one or two more micro-hospitals in 2023 and 14 more by the end of 2025.
An investor presentation says a micro-hospital is a small hospital including a full-functioning emergency room with four to 10 inpatient suites and operated by board-certified emergency physicians.
The presentation says it fulfills the underserved health care segment of communities that need access to emergency and inpatient services. 
The centers target suburban, high-traffic locations "to facilitate ease of access and achieve high local visibility."
Dr. Warren Hosseinion, Nutex president, said in June 2022 that he had no construction cost estimates for the Jacksonville location.
A micro-hospital offers emergency room services and operates like a traditional hospital but on a smaller scale. 
Nutex Healthcare micro-hospitals do not provide surgical or labor and delivery procedures. 
"We handle the bread-and-butter type of medical cases," Hosseinion said.
Patients would use the facility for common illnesses and accidents. It provides X-rays and lab services on-site.
The micro-hospitals usually have about 50 personnel on duty. Like traditional emergency rooms they are open 24/7, 365 days a year.
In the Nutex Healthcare business model, doctors are partners in the practice.
Patients are treated by board-certified doctors rather than nurse practitioners.
Its target patient wait time is 15 minutes, Hosseinion said. In the event of patient overload, on-call doctors are brought in to expedite service.
Expanding into Florida is a logical step, Hosseinion said.
"Demographically Florida has a large population of seniors and the population is growing in general. There is a need for more health care services."