Danone North America announced Feb. 22 it will invest up to $65 million over the next two years at its Northwest Jacksonville plant and add 40 full-time jobs to its workforce of 110.
The food and beverage company is based in Broomfield, Colorado, and White Plains, New York. The Jacksonville plant is at 2198 W. Beaver St.
Danone announced it will add a bottle production line to increase production of several of the company's coffee and creamer brands in the U.S., including International Delight, Silk and SToK. 
The news release said it will support Danone North America's long-term growth strategy, and will deliver key benefits across the U.S. business, including "enabling flexibility in bottle design, accelerating the company's sustainability goals, and driving cost efficiencies."
Group Deputy CEO Shane Grant, CEO Americas, said the investment "will allow us to capitalize on consumer demand in key beverage categories including coffee creamers, plant-based creamers, and ready-to-drink coffee, while also supporting our long-term growth agenda."
Grant said the investment "will help us keep our products on our customer's shelves and give more American consumers the Danone products they love."
The release said the investment also will support the company's sustainability goal "by reducing overall water consumption, decreasing carbon emissions and accelerating the company's goal of packaging circularity."
The announcement said new employees will be eligible for Danone North America's parental bonding leave policy, enabling all manufacturing employees with a year of tenure to take up to 18 weeks paid time off after the birth or adoption of a child.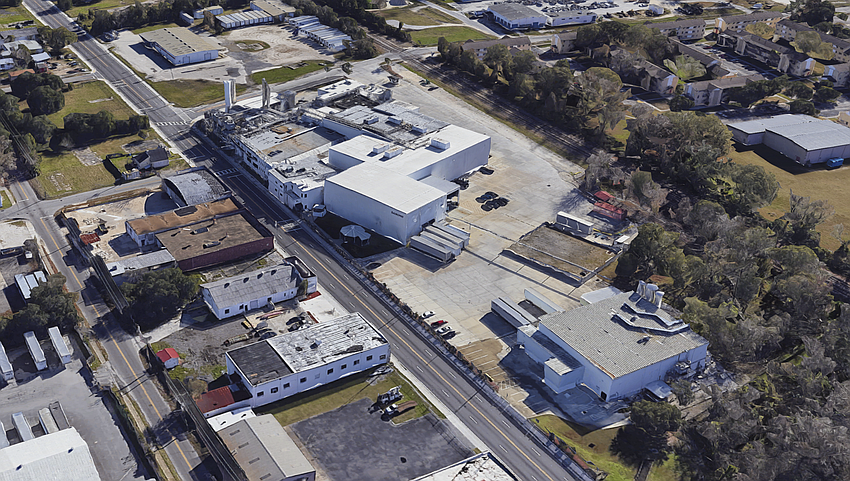 "This investment will allow us to better serve our customers and operate our business in an even more efficient and sustainable way," said Mike Sloboda, Danone North America's chief operations officer said.
"Advanced manufacturing is a key to a winning strategy for Northeast Florida," said Aundra Wallace, president of JAXUSA Partnership, the economic development division of JAX Chamber.
Danone North America's brands includes: Activia, DanActive, Danimals, Dannon, evian, Happy Family, Honest to Goodness, Horizon Organic, International Delight, Oikos, Silk, YoCrunch and others.
The release said Danone has more than 6,000 employees and 16 production locations across the U.S. and Canada. Danone is based in Paris.
The Jacksonville City Council approved a $3.6 million property tax and grant incentives package Dec. 13 for Danone, then called Project Cashew, for the global food manufacturer's estimated $65 million expansion of its existing Jacksonville operation. 
Council voted 16-1 to pass Resolution 2022-0862 that awards code-named Project Cashew a $3.1 million Recapture Enhanced Value Grant, which is a property tax refund, and a $500,000 completion grant from the Northwest Jacksonville Economic Development Fund. 
Council member Rory Diamond was the lone no vote on the bill and it passed without debate. 
Council members Aaron Bowman and Danny Becton were absent for the vote.
An Oct. 26 project summary from the city Office of Economic Development says Project Cashew plans the expansion of a Northwest Jacksonville facility that would manufacture products for customers throughout the Southeastern U.S. 
The incentives are tied to the company's commitment to retain 110 existing jobs and add 40 positions at an annual average wage of $50,000, according to the summary.
The summary says Cashew's anticipated capital investment is a $55 million build-out of its existing facility and installation of new equipment plus $10 million in utility upgrades. 
The REV grant will refund Cashew 75% of the increased property tax payments on the facility for 10 years, capped at $3.1 million. The city will keep the remaining 25% of its portion of the increased tax revenue.
Council waived the city's public investment policy because the proposal to create 40 jobs falls short of the 50 required to qualify for the grant from the Northwest Economic Development Large Scale Program.
The jobs will have to be in place by June 30, 2025, to qualify for the incentives.
According to the summary, the incentives are material to Cashew's decision to expand in Jacksonville instead of one of its other U.S. locations. 
City economic development officials are projecting a $1.16 return for every $1 of public investment in the Cashew project.