Seafood restaurateur Ben Groshell proposes to develop the Pottsburg Creek Fish Shack along Pottsburg Creek in the Grove Park area.
Ben and Liza Groshell, who operate several fish- and seafood-themed restaurants around Northeast Florida, propose to demolish the existing 5,811-square-foot retail store at 8550 Beach Blvd. and build a 150- to 200-seat restaurant, city and utility records show.
Ben Groshell declined to comment on the project.
The city is reviewing civil engineering site plans submitted Feb. 21 for the proposed Pottsburg Creek Fish Shack "new eatery."
The Touring Company Inc. of Jacksonville is the civil engineer. Urban Partners Construction of Jacksonville also is listed on the application.
The site is south of Beach Boulevard and east of Pottsburg Creek. It is next to a city of Jacksonville boat ramp.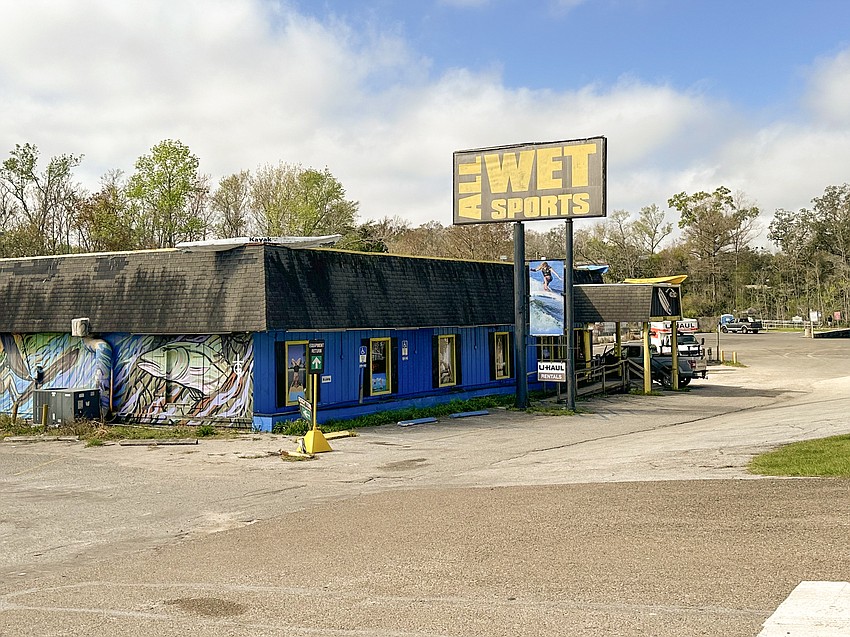 Ben Groshell is president of AB Modern LLC, which was registered with the state in 2016.
AB Modern LLC bought the Beach Boulevard property in January 2020 for $630,000. 
All Wet Sports operates on the property. Owner Andy Fraden referred questions to the Groshells.
All Wet Sports rents paddleboards, kayaks and canoes and holds lessons for paddleboarding, windsurfing and wakeboarding.
It sells watersports and skateboarding equipment along with kayak trailers, boat towers and more accessories. It also repairs kayaks and hosts water-oriented events, trips and parties.
A Feb. 18, 2023, report filed with the civil engineering plans explain that AB Modern LLC owns the developed lot.
The building, developed in 1957, also has been used as the Cedar River Seafood restaurant.
"The site is partially developed and has been used as a restaurant site and retail," the report says.
"AB Modern intends to re-develop the site for restaurant purposes."
The report, by Touring, says the proposed development will consist of one building that will replace the existing retail building, which will be demolished. 
Parking, utilities, landscape and stormwater management will be provided.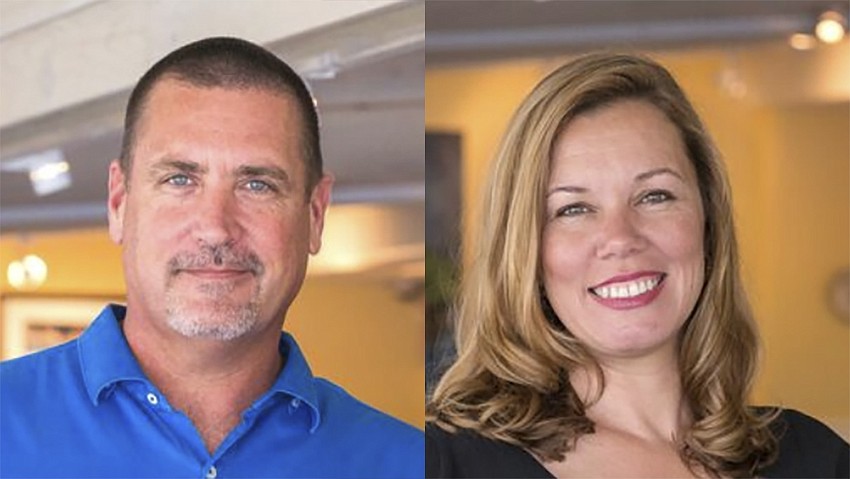 Plans show the restaurant will be built farther off Beach Boulevard and closer to Pottsburg Creek.
The site is 3.08 acres. The total area of development will be 2.5 acres.
City utility JEA issued a service availability letter Sept. 2, 2022, to Touring.
The JEA letter specifies a 150-seat restaurant while the civil engineering plans say it will be 200 seats.
The engineering plans show 76 parking spaces.
Ben Groshell, a Jacksonville native, leads Southern Table Hospitality Inc., a group of area restaurants he created starting with Marker 32, a fine-dining establishment that opened in 1992.
Ben Groshell is president and treasurer of the group and Liza Groshell is vice president and secretary.
A graduate of the Culinary Institute of America in Hyde Park, New York, Ben Groshell opened Palm Valley Fish Camp, the first of the Fish Camp concepts, in 2008.
Since then the company has opened the North Beach Fish Camp in Neptune Beach, 2012; Julington Creek Fish Camp, 2013; Dockside Seafood in Jacksonville Beach, 2016; Valley Smoke BBQ, 2017; St. Augustine Fish Camp, 2020; Billy Jack's on Heckscher Drive, 2023; and AB Kitchen in Atlantic Beach, 2023.
Liza Groshell, a New York native, came to Jacksonville to attend the University of North Florida. She specializes in business development.