Corner Lot Development Group's marked its first apartment venture in Springfield with a groundbreaking event June 29.
Corner on Main has an estimated construction budget of $53 million to $55 million.
The development is at 1100 N. Main St., between First and Second streets, near the 1928 art deco-style structure that had been the city's first Chevrolet dealership.
When completed in the summer of 2025, Corner on Main will include 201 studio, one- and two-bedroom market-rate apartments. It will also have 6,000 square feet of retail and restaurant space.
The plans show a screened parking garage, a resort-style pool and amenity spaces, including a courtyard.
Plans are to preserve the former dealership and convert it to retail or restaurant use.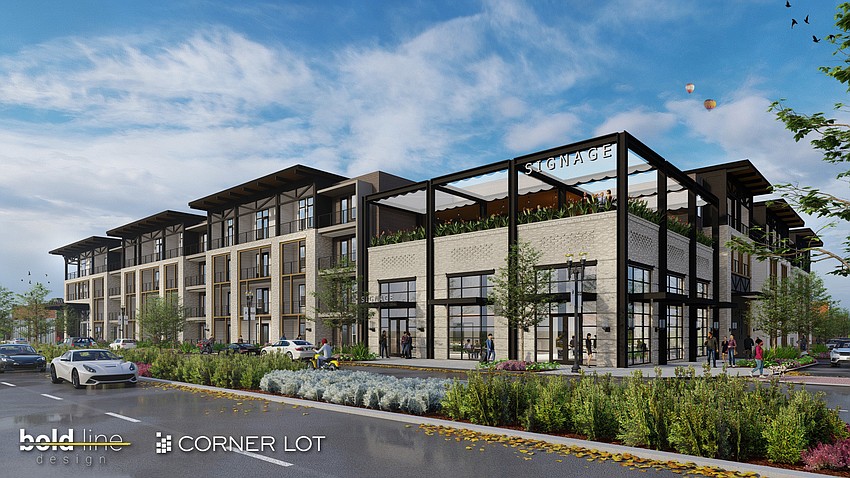 There will also be another retail addition.
Summit Contracting Group is the contractor and Bold Line Design is the architect.
Speakers repeated the theme that the residential project will invigorate Springfield with new population density and energize the business district.
Springfield Preservation and Revitalization President Kelly Lezama reminded the audience that Springfield is Jacksonville's original suburb.
"Corner Lot really showed that they care about the restoration of historic structures. Corner Lot has also engaged in the community by attending many of our quarterly community meetings providing updates on the project as well as answering questions to direct stakeholders and neighbors," she said.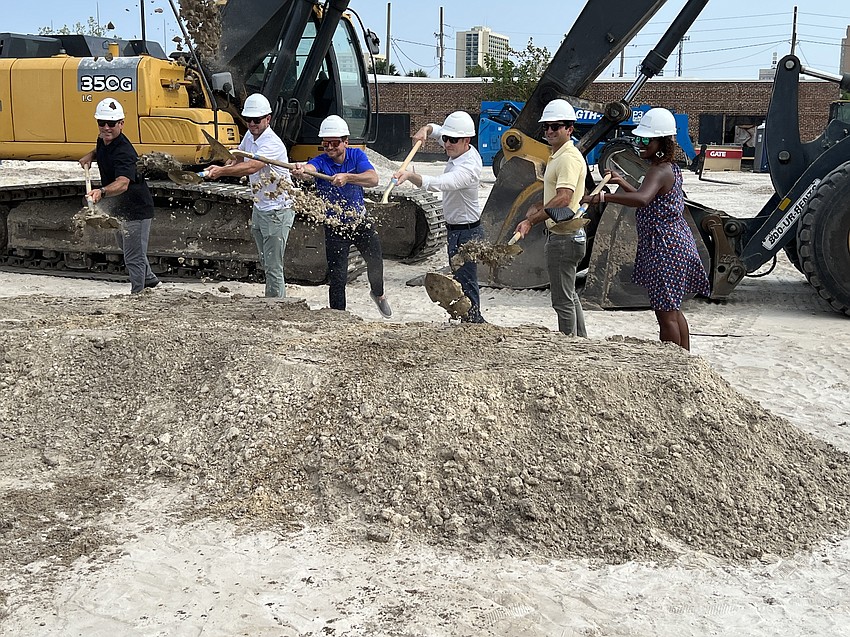 Petra Real Estate Vice President Elias Hionides is working with Corner Lot to lease the commercial property. The longtime Springfield resident compared the project's impact with the revitalization along Main street between Sixth and Eighth streets.
"When you go up there you can see the vibrancy and the walkability. And this project is going to help generate that to the southern end of Main Street," Hionides said.
Incoming District 7 City Council Member Jimmy Peluso said the project could serve as a catalyst for similar projects.
"We need to make sure there's more projects like this not just in Springfield, not just District 7, but throughout a lot of these parts of the city," he said.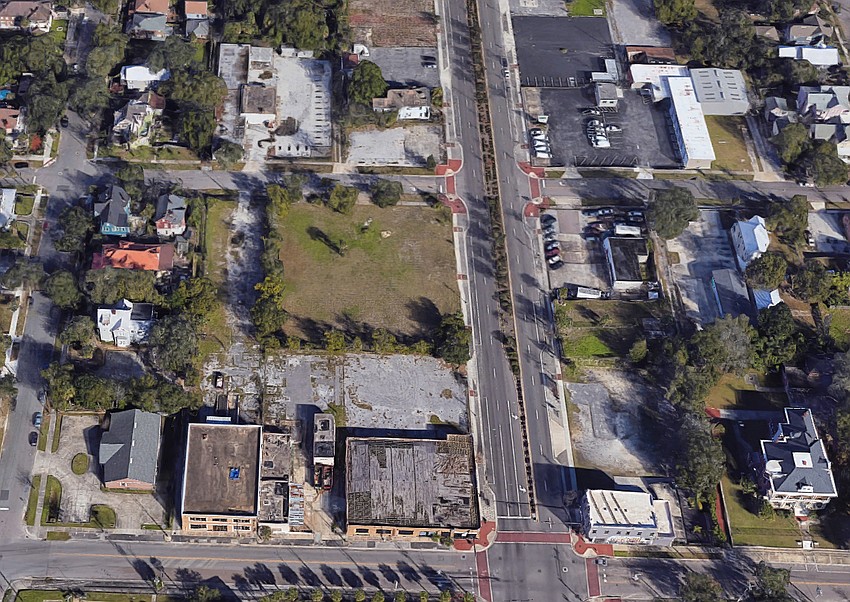 "We need more density. It's something that we talk about a lot when we talk about affordable housing."
Corner Lot CEO Andy Allen said the project is a first for the new First Coast Real Estate Partners group.
'That just shows the dedication, commitment and the trust in our market and where Jacksonville is going as a whole," Allen said.
The project was unanimously approved by the SPAR board of directors in May 2022.
Council voted 19-0 in January 2023 to award $7.5 million in property tax and cash incentives.
The project was previously called 1st and Main.