The signs are up but the tentative March 1 opening is delayed at Sugar Factory American Brasserie in Jacksonville.
Sugar Factory did not say when it will open, but says in an email to those holding reservations it is canceling "due to permitting delays."
It invites customers to reschedule at sugarfactory.com.
There are openings on that site starting March 8, but that could be subject to delay.
It is the seventh posted delay of a starting date. 
The restaurant previously announced it would open Dec. 26, Jan. 9, Jan. 16, Jan. 23, Feb. 15 and tentatively March. 1.
Las Vegas-based Sugar Factory is renovating the former Brio Tuscan Grille space at 4910 Big Island Drive in The Markets at Town Center.
The city issued a permit March 9, 2022, for Blue Dolphin Construction LLC to renovate the closed Brio for the Sugar Factory American Brasserie at a cost of $2.5 million. Blue Dolphin is based in Cooper City, near Fort Lauderdale.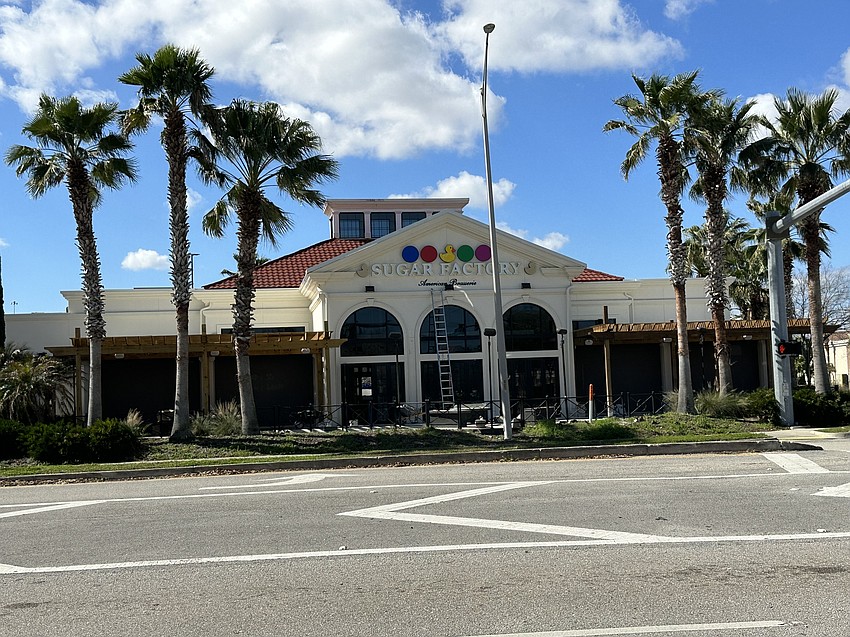 The city also issued permits Feb. 2, 2023, to contractors for the removal and replacement of plumbing fixtures at a cost of $65,000; the installation of new speaker strobes to the existing voice evacuation fire alarm system Jan. 6, 2023, at a cost of $13,980; three sign permits at $10,500 in October and November 2022; an air system permit June 17, 2022, at $18,600; and electrical work for lights and receptacle outlets at $100,000 on May 24, 2022.
Sugar Factory said Oct. 29, 2021, it expected to open in late spring 2022, although the timetable has been delayed.
The Big Island Drive restaurant was built in 2012 for lease to Brio, which closed in January 2020.
Sugar Factory hours will be 11 a.m.-11 p.m. Monday-Friday and 10 a.m.-11 p.m. Saturday and Sunday.
The restaurant will sell brunch, lunch and dinner featuring burgers, pastas and salads as well as stir fry and other entrees.
Cocktails include $39 specialty goblet drinks that can be served without alcohol for $29.
The World Famous Sugar Factory King Kong Sundae is $99 and serves 12.