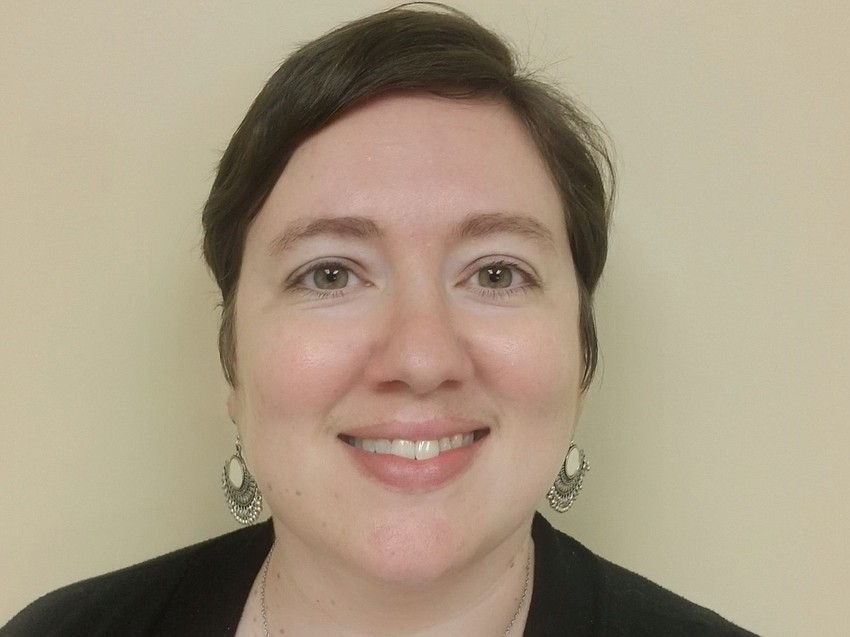 Women's History Month, observed in March, is a time to honor the contributions women have made to the country. Started in 1982 as Women's History Week, the celebration became monthlong in 1987, both as acts of Congress.
While women make up 51% of the population in Florida, they constitute only 31% of the state's 29 seats in Congress and 41.3% of the 160 seats in the state Legislature. On the other hand, Florida ranks third nationally – behind California and New York – with the highest employment of women as lawyers.
Let's recognize some Florida women and their achievements in government and the law:
• 1898: Louise Pinnell becomes the first female attorney in Florida admitted to the Bar.
• 1908: Mary Stewart Howarth-Hewitt becomes the first graduate from a Florida law school (Stetson).
• 1924: Edith Atkinson becomes the first female judge in Florida.
• 1928: Lena Hawkins becomes the first female mayor in Florida (Brooksville) and Annie Joe Law becomes the first female county attorney in Florida (Hernando).
• 1973: Susan Black becomes the first female to serve on the Duval County Court.
• 1978: Anne Booth becomes the first female appellate court judge in Florida.
• 1979: Susan Black becomes the first female judge in a federal court in Florida.
• 1985: Rosemary Barkett becomes the first female chief justice of the Supreme Court of Florida.
• 1986: Mary K. "Kitty" Phillips becomes the first female president of the Jacksonville Bar Association.
• 1989: Barbara Linthicum becomes the first female public defender in Florida.
• 1993: Patricia Seitz becomes the first female president of The Florida Bar.
• 1998: Pauline Drake becomes the first African American female to serve on the 4th Judicial Circuit Court.
• 2010: Pam Bondi becomes the first female attorney general of Florida.
On the pro bono topic, your decision to volunteer is an important one. Not only can you help the community, you can learn new skills and areas of the law that can increase your business.
Attorneys licensed in Florida are encouraged to provide at least 20 hours of pro bono service each year. Volunteering with TRLS is an easy way to take care of this duty while meeting colleagues and learning more about our client communities.
In addition to training materials and mentorship, Three Rivers Legal Services provides liability coverage, recognition for service and reimbursement for litigation costs. We will make every effort to ensure you have a positive experience volunteering with TRLS.
Telephonic Housing Clinic
 This advice-only clinic is offered every Tuesday from 5-6 p.m. Appointments are scheduled for 45 minutes.
Issues involve private landlord/tenant matters such as eviction, repairs and security deposits, usually. Volunteers complete an online form during the call so that TRLS knows what advice was given and if any follow-up by TRLS is needed.
Pro Se Divorce Clinic
These clinics are offered every three months in Jacksonville and involve a morning session for petitioners with minor children and an afternoon session for petitioners without minor children. TRLS complete many of the documents with the clients; volunteer attorneys participate for the limited purpose of providing counsel and advice. The next clinic is May 23.
Advice and Counsel/Brief Services
 Attorneys can provide limited scope assistance to individuals. Current opportunities include:
• Alachua County (22-0346069) - Advise client on impact of trust on public benefits. Case can be handled remotely.
• Alachua County (22-0345651) - Prepare will and quitclaim deed for client. Property is homestead as to client, but not as to tenant in common. Work can be done remotely.
• Duval County (22-0346606) - Client in need of last will & testament.
• Duval County (22-0347550) - Client needs a living will.
You also may take on a client matter for full representation in areas including bankruptcy, special education, family, housing/property, consumer, income maintenance and trusts & estates. We are in particular need of attorneys to assist with probate cases, guardianship and guardian advocacy, and landlord/tenant.
Summaries of a couple of available cases:
• Clay County (23-0347067): Client needs to complete a guardian advocacy for two children. Client also needs a guardianship for a third child. A volunteer can accept any/all of the cases.
• Duval County (22-0345997): Client has an active divorce case. Seeking an attorney to represent for remainder of process.
• Duval County (22-0346131): Client speaks Spanish only. Seeking an attorney to assist in divorce. Case involves minor children, no property.
• Duval County (22-0346301):  Seeking an attorney to represent client in a bankruptcy and creditors are trying to garnish wages.
If you would like to take on any of the above cases, please contact me and include the identification number.  
If you have any questions or would like to participate, contact [email protected] or 352-415-2315.
You can also select an available case and learn more about TRLS's Pro Bono Legal Assistance Program at trls.org/volunteer/.