Building permits for single-family homes and town homes in Northeast Florida fell to 664 in February, the lowest total since November 2019, according to the Northeast Florida Builders Association.
In the first two months of 2023, 1,511 permits were issued in Clay, Duval, Nassau and St. Johns counties. For the same period last year, 2,789 were issued. That's a 46% drop.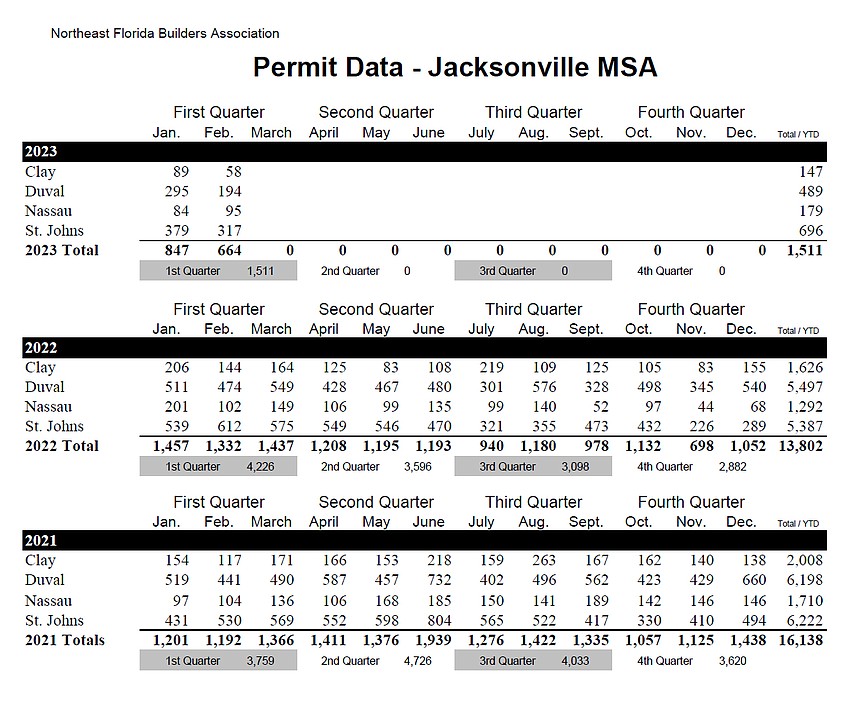 Permits fell 22% from December and 50% compared with February 2022. It was the slowest February since 2015, when 407 permits were issued.
The drop in permitting was expected, said Jessie Spradley, NEFBA executive officer. He has heard experts predict a falloff of about 10% compared with last year.
"The builders have said that they were going to be pulling back this year," he said. "The applications that were submitted in November and December are being issued now."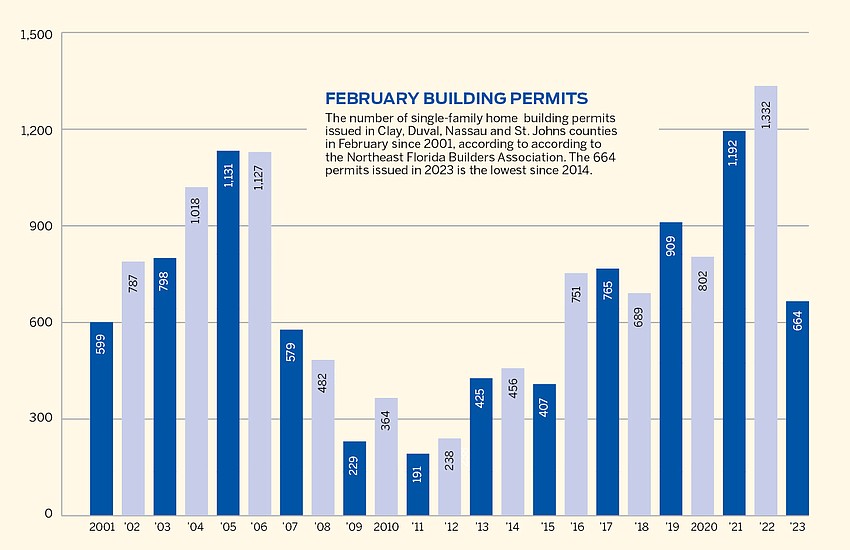 In 2022, there were only two months where market permits dropped below 1,000 – July, 940, and November, 698.
In February, 58 permits were issued in Clay; in Duval, 194; in Nassau, 95; and in St. Johns, 317. Nassau was the only market where February permits outpaced January, 95 to 84.
 For the first two months of the year, Clay was down 58% from last year; Duval, 50%; St. Johns, 48%; and Nassau, 41%.
Spradley said Clay's numbers might be affected by a new computerized permitting system.
"I would expect that the year-to-year comparisons will continue to be lower for the next couple of months," he said.