Jacksonville City Council member Matt Carlucci presented Jacobs Jewelers owners Ray and Delorise Thomas a framed Council resolution March 6 to commemorate their more than six decades in business Downtown.
The couple expects to close Jacobs, considered Florida's oldest jewelry store, at 4 p.m. March 25, Delorise Thomas said March 9.
Resolution 2023-99-A says the Council wishes the Thomases "many happy and healthy years in their retirement and thanks them for all they have done for downtown Jacksonville."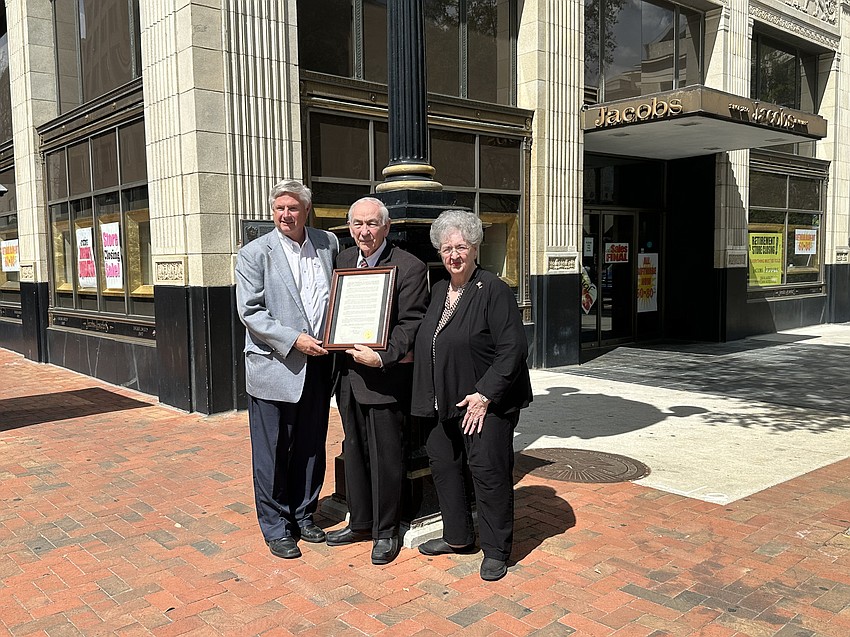 Jacobs Jewelers operates at 204 N. Laura St. in the Greenleaf & Crosby Building at northwest Laura and Adams streets. The Thomases previously restored and gave the four-sided Seth Thomas Clock in front of the building to the city.
Damon Greenleaf founded the store in 1867 along Bay Street. He was joined in 1890 by J.H. Crosby and they named the business Greenleaf & Crosby.
They built the 12-story Greenleaf & Crosby Building in 1927, then sold the business in 1930 to V.E. Jacobs, who renamed it.
The Thomases married in 1960 and leased a jewelry retail space in the May-Cohens department store, now City Hall.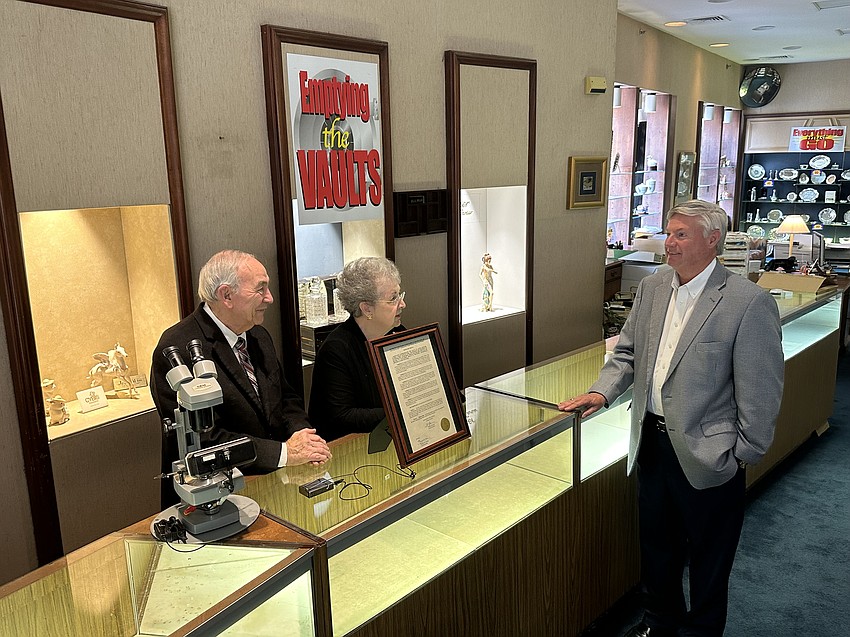 The couple moved to Jacobs Jewelers in 1968 and bought the business in 1986.
"We are eternally grateful," Delorise Thomas said. "It's been our pleasure."
Carlucci asked for their advice to new mom-and-pop businesses.
"Be totally dedicated to your customer," Roy Thomas said.
Carlucci, spotted looking in the jewelry cases before the presentation, noted he and his wife were celebrating their 45th anniversary.