Since September, two private development projects representing a combined $637.6 million investment have broken ground in Downtown Jacksonville. 
Jacksonville Jaguars owner Shad Khan's $387.6 million Four Seasons hotel and office building and Atlanta-based Fuqua Development's $250 million multiphase One Riverside retail and residential project in Brooklyn are pushpins on the Downtown map that city leaders and stakeholders point to as proof redevelopment on the Northbank and Southbank has momentum. 
There are 12 private development projects each valued at $3 million or more under construction within Downtown's boundaries.
Of those, four are estimated at more than $100 million each. 
According to the latest Downtown Vision Inc. State of Downtown Report released in October 2022, there are $4.698 billion in total projects under construction, in review or proposed with $1.35 billion under construction.
DVI is a nonprofit business support organization.
The Downtown Investment Authority and the city are pushing plans to link the private development with a series of connected riverfront parks.
Rising development costs and delays linked to higher interest rates and supply chain constraints on some high-profile projects could be signs of market pressure.
The price for Khan's Four Seasons project has risen more than $66 million since 2021.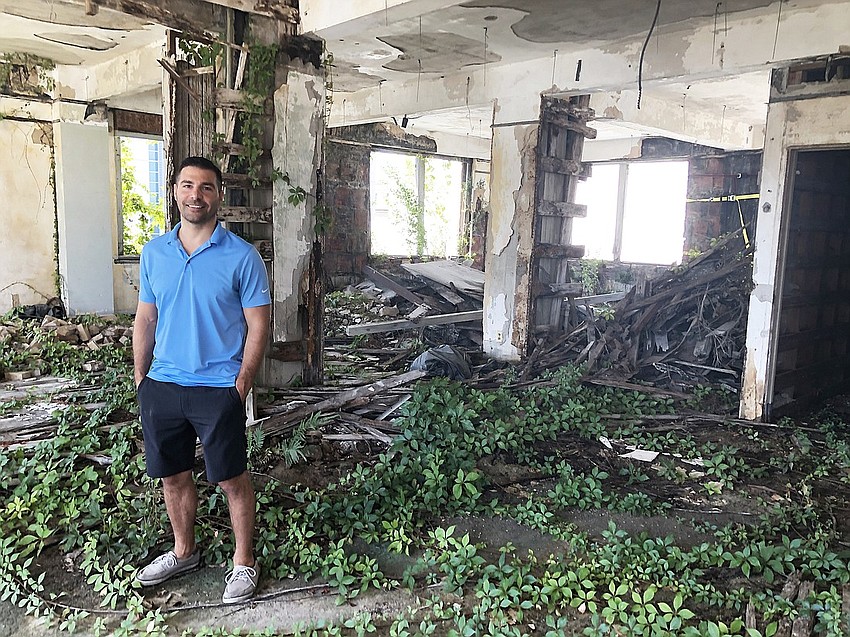 Khan's development company, Iguana Investments Florida LLC, said in December that was because of  "changes in the economy and additional scope of work discovered during due diligence."
In March, the DIA will consider an extension to Augustine Development Group's agreement with the city for its Ambassador Hotel rehabilitation in the North Core neighborhood.
The developer cites supply chain constraints making it difficult to secure the historic replica windows required by federal regulators for the preservation.
Miami-based Related Group scrapped a 326-unit, $99 million residential project on the Southbank after the city terminated its redevelopment agreement for failing to meet performance benchmarks in the deal. The DIA says the developer intends to return with a new plan.
JWB Real Estate Capital President Alex Sifakis said Feb. 27 that his company's mixed-use renovation of the Florida Baptist Convention and Federal Reserve buildings near City Hall will be more than $20 million when completed, about $1.5 million over budget. 
Despite market conditions, he predicts construction and momentum will continue Downtown.
Sifakis said he frequently talks to developers from cities including Nashville, Tennessee; Savannah, Georgia; Charlotte, North Carolina; Austin, Texas; Miami; and Atlanta who want to invest in Downtown Jacksonville.
"I hate to use the word potential, but that's what they say," Sifakis said.
"This is a crazy opportunity because they've seen the revitalization happen in their markets and they believe it to be a foregone conclusion here, so they want to get in on the front end before stuff is a lot more expensive," he said.
One of those out-of-town developers is New York City-based American Lions LLC, which wants to build a 44-story, $166.6 million residential and retail tower next to a proposed park at Riverfront Plaza.
"When you walk around the Downtown area it is one of the most beautiful Downtowns I've seen. The only thing missing is people," Lions Group NYC Managing Director Aaron Shirian said after the DIA's Feb. 8 Riverfront 2025 event. 
"I think it is in a perfect position to be flooded with people who will live and live here happily."