In his 25 years leading All-Med Express Inc., Angelo Vespi found that the right business formula in delivering IV fluids, chemo treatments and other medications from pharmacies to patients is speed and efficiency. 
When Vespi's doctor told him in late 2022 that the lump in his chest was Stage 1A breast cancer, the diagnosis provided a distinct perspective on the impact his medical courier service has on patients.
"I'm more in tune to when we have a service failure because I know what it means," Vespi said.
"And I don't want to be a cause of that."
Vespi co-founded All-Med in 1999 with business partners Ilisa and Bruce Griffin as a last-mile pharmaceutical logistics company.
Vespi is CEO of the company, which is based at 55 Durbin Station Court in Saint Johns.
All-Med secures third-party contracts with pharmacies to deliver medications to nursing, assisted living and long-term care facilities and home care patients. 
All-Med recently expanded to include medical specimen delivery to laboratory clients, Vespi said.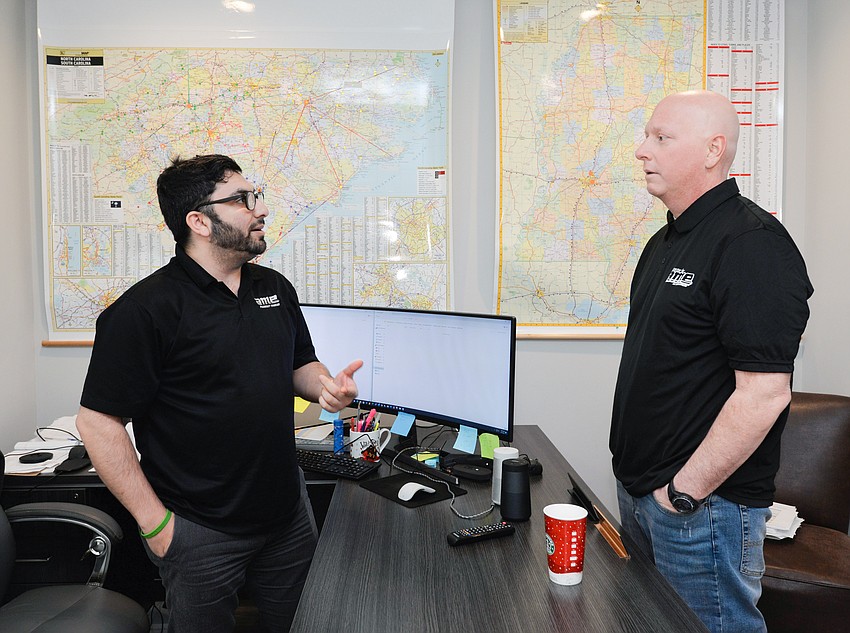 The 49-year-old Vespi says All-Med started as a part-time job in 1999 while he was the director of purchasing and general manager of a Fort Lauderdale pharmacy.
It now networks with more than 700 independent contractor drivers for its nine customers at 50 sites in 20 states to deliver pharmaceuticals.
Expanding the company to $32 million in revenue in 2022 required controls, Vespi said. 
All-Med has dispatching operations in all of its territories and has created proprietary software to help locate and communicate with contract drivers near its account pickup/drop-off areas. 
The company's chief logistics analyst is continually reviewing routes and performance. 
"I can't remove a human element to it, but we decided many years ago that in order to do this business right you needed to have a lot of control," he said. 
According to Vespi, the controls allowed All-Med to cut costs for its customers and stay ahead of its five major competitors. 
"A lot of my competitors don't believe in transparency and don't believe in efficiency. We have a saying here — don't ever treat (a) customer like an ATM," Vespi said. 
"Because that only deteriorates the relationship and only creates distrust."
All-Med encountered a business challenge early this year.
In February, All-Med was notified by one of its first and largest clients, Omnicare, a CVS Health company, that it was pulling the last of its pharmaceutical delivery contracts and bringing the service in-house. 
Vespi said All-Med had been able to delay the transition since 2016 through customer service and pricing, and he still maintains it is more expensive for CVS to end the courier contract. 
"We were freaking out about that because they were about 68% of our customer base, because they kept buying all of our accounts," Vespi said. 
"CVS definitely wants to be the leader in health care, so they were very aggressive in 2018-19 in buying up as much as they possibly could."
According to Vespi, All-Med has been vigorously bidding on new clients and should have Omnicare's business replaced by summer.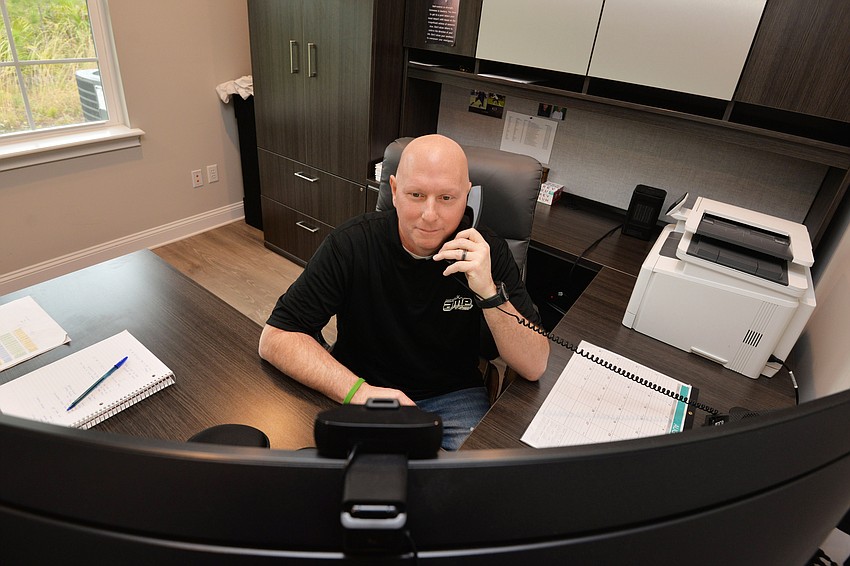 Vespi said he'd prefer not to be taking cancer treatment while "rebuilding my business," but the work is a positive distraction and he said he hasn't missed a beat.
"I may miss a Monday. But if I'm not here, I'm at home working. I enjoy it," Vespi said.
Born in Albany, New York, Vespi moved around with his parents when he was young, including short stints in Jacksonville and Chicago before settling in Coral Springs until 2006. 
Vespi was a certified pharmacy technician and operating the South Florida pharmacy when he decided to move to Jacksonville to be closer to his dad, who took a job at Blue Cross Blue Shield of Florida.
Angelo, his wife, Jennifer, and sons, Anthony and Brandon, relocated. He was able to run the pharmacy remotely. 
After a year, Vespi and his business partners made All-Med their full-time jobs.
In 2019, they bought All-Med's headquarters space.
Vespi was recently in New York City bidding accounts and said All-Med will soon expand its territory to Boston to establish a Northeastern U.S. presence. He also is working toward signing a hospital system account south of Jacksonville. 
The effort is family-driven. Angelo's spouse is All-Med's chief human resources officer. Their son, Anthony, and the Griffins' son work for the company.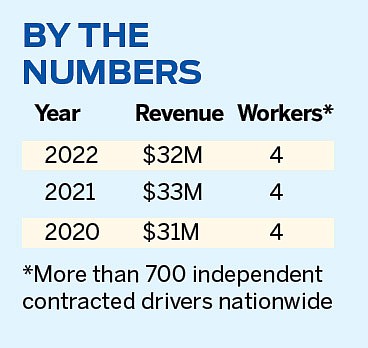 At home, Vespi is working on his fourth classic car restoration — a Buick Grand National. After his cancer treatment, he wants to return to coaching youth football. 
The company also is entering the software business. Vespi and the Griffins founded Panthera Logistics LLC in 2020 to sell All-Med's delivery dispatching software to pharmacies and couriers so they can diversify the revenue stream.
Vespi said the goal is to make All-Med's contracted driver system "Uber-esque," allowing pharmacies to hail delivery drivers and make it easier to know who's in the area.
If Vespi could advise his younger self, he'd caution to "be diversified." 
"We were so comfortable with Omnicare that we really didn't aggressively go out and go after other accounts. If they came along, great. If not, we didn't do anything," he said.
"If I have one regret in my professional career it's that I sat on my laurels. And I vowed to never do that again."