Jesse Lane, president of J. Lane Construction LLC, describes finding your passion as "finding your North Star."
Once you discover that guiding beam of light, "work doesn't feel like work anymore," he said.
Lane, 31, formed his Jacksonville-based company in 2014, the same year he earned his building contractor's license.
Though the passion for construction was there, for the first several years the growth and financial success he sought were not.
On a couple of occasions, Lane turned to his faith in God for reassurance and guidance.
By 2019, those prayers were answered. Lane received his general contractor's license and J. Lane Construction started to thrive.
A general contractor that specializes in commercial and multifamily construction, J. Lane typically handles commercial projects from $100,000 to $15 million.
The company's growth in 2019 helped convince him "that this was going to work," he said.
"What really did it was getting my first couple of larger projects," which included "more multifamily jobs and more larger, ground-up commercial projects," Lane said.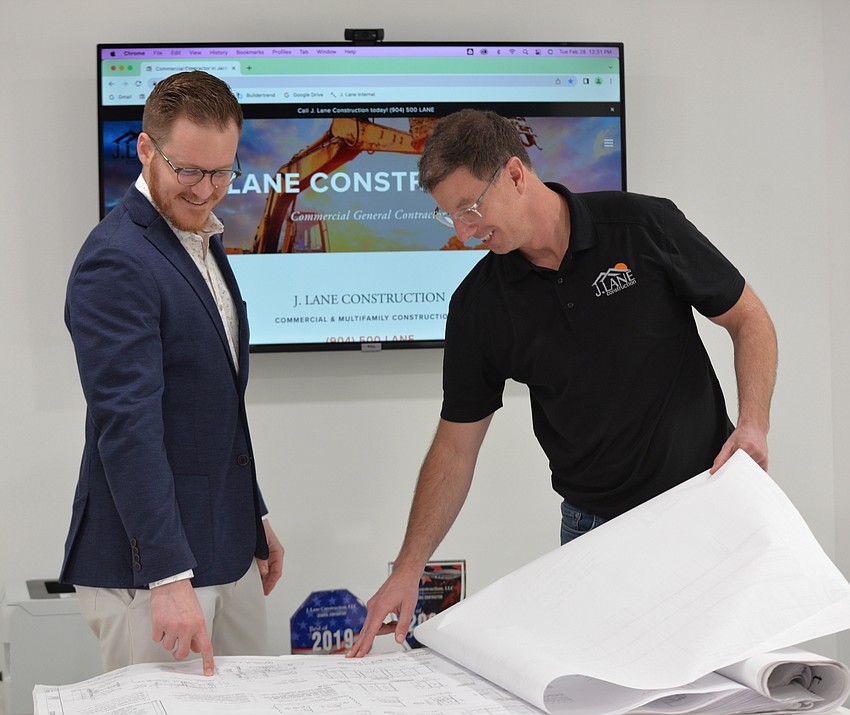 Lane was born in Castle Rock, Pennsylvania, about 30 miles west of Philadelphia.
At 14, he moved with his parents to Homestead Heritage, an agrarian and craft-based intentional Christian community in Waco, Texas. Though Lane made the move with reluctance, he learned to embrace some aspects of his new life, like training horses.
When he joined in community efforts to build houses, the experience clicked.
"When I cut that first piece of wood with a Skilsaw, something inside of me came alive," he said.
At 19, Lane decided that Homestead Heritage "wasn't a real long-term fit for me, even though it changed my life in a really positive way." 
He moved to Council Bluffs, Iowa, where an uncle lived. Though Lane welcomed the change, there were stagnant periods.
Some personal choices left him distracted and unfocused, he said.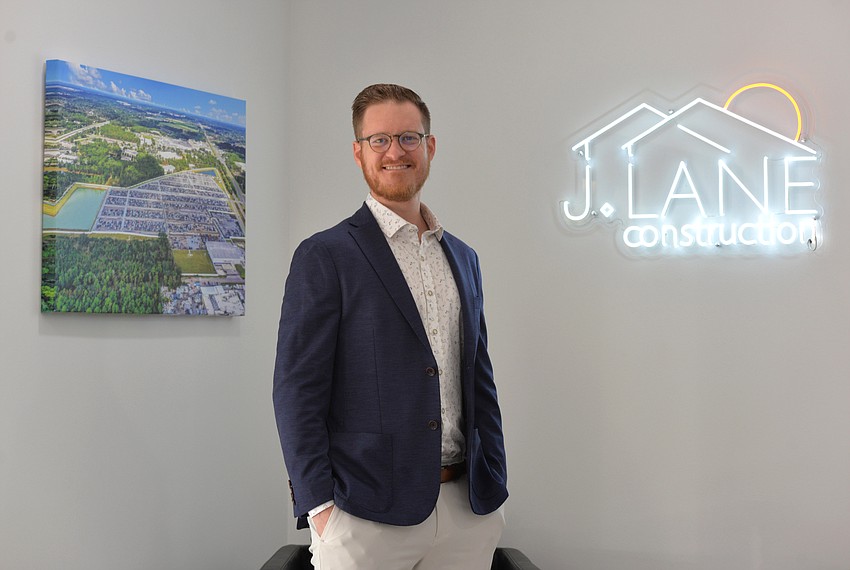 A variety of construction jobs, however, broadened his experience and reminded him how much he loved the work.
A cousin in Jacksonville encouraged him to move. Lane turned 20 as he arrived.
He started working for contractors, doing tile work, drywall, painting and carpentry.
Eventually, Sean Reyes, owner of Reyes Custom Finish Carpentry Inc., urged Lane to form his own company.
"There were a handful of people that directed me. It was almost like God was pointing towards 'get your contractor's license.'... And thank God I did."
Lane started J. Lane Construction LLC in March 2014.
When he was in middle school, classmates called him by the nickname J. Lane. He decided to use that when naming his company.
His first commercial permit was a 6,000-square-foot remodeling of a Brazils Waxing Center. He was 22.
Lane filmed a client testimonial when he completed the project. It seemed natural. He had long been posting video blogs on YouTube.
Once he did that, "I realized that this was an open door to the commercial world," he said.
"I figured, instead of bothering the client and giving out their phone number for a referral, why don't I just use my video passion to film them saying how great of a job we did, and put that on our website and send it to the new client," he said.
The videos he regularly posts on jlaneconstruction.com add "a more modern touch" in demonstrating the company's value, he said.
Lane does not limit his videos to the company's success stories.
On his YouTube channel, he shares his knowledge to help people in the construction trade. He has more than 32,000 subscribers.
"It's not just about how much money can I make? How big can I build my company? But in the same regard, how can I give back to others? Aspiring people – me, maybe five years ago, or maybe 10 years ago – how can I give back to that person?" he said.
J. Lane moved to its offices at 4741 Atlantic Blvd., near the Empire Point neighborhood, about six months ago.
The company was based in Riverplace Tower at 1301 Riverplace Blvd. for about eight years before that.
"We've grown very rapidly over the last bunch of years. We've taken the company from doing a few million in sales to over eight figures in sales. My plan is to take J. Lane Construction to $100 million annually by the year 2030."
The company is nearing completion on converting the former Hawthorn Suites by Wyndham hotel at 8737 Baymeadows Road into the 116-unit Lenox Cove Apartments, one of its biggest projects to date, Lane said.
It's important to think big, he said.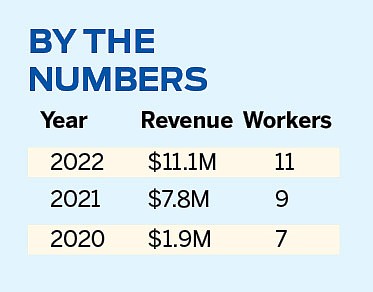 "Thinking small doesn't work as a business leader. In order to be a true business leader, you need to allow yourself the time to think bigger," he said.
To do that, "You must delegate the small things in life that take up your valuable time. Have other people help you with the little things in life so you can focus on bigger picture thinking and large doing."
He heard some valued advice last year from Grant Cardone, the author, speaker and real estate mogul: "Keep the main thing the main thing."
"That has shaped me and given me the focus that I needed to just focus on building J. Lane Construction to its full capacity," Lane said.