It took five months of due diligence and coaxing from a close friend, but on Oct. 17, 2006, Brent Marler walked through the door of a 1950s-style gas station at Lem Turner and Leonid roads in Northwest Jacksonville and called it his own.
The 800-square-foot building with a slanted roof housed the small heating and cooling business that would be renamed J&W Heating and Air.
It employed two installers, one service technician and a receptionist servicing eight to 10 homeowners daily.
By 2022, Marler would grow J&W into a company with $13.64 million in annual revenue and 70 employees responding to nearly 100 repair and replacement calls per day. 
The company also upgraded twice, now at the 26,000-square-foot warehouse and modern office space at 5011 Sunbeam Road where J&W is headquartered today.
When the 46-year-old Marler bought the business, his background was in aviation mechanics, not heating and cooling.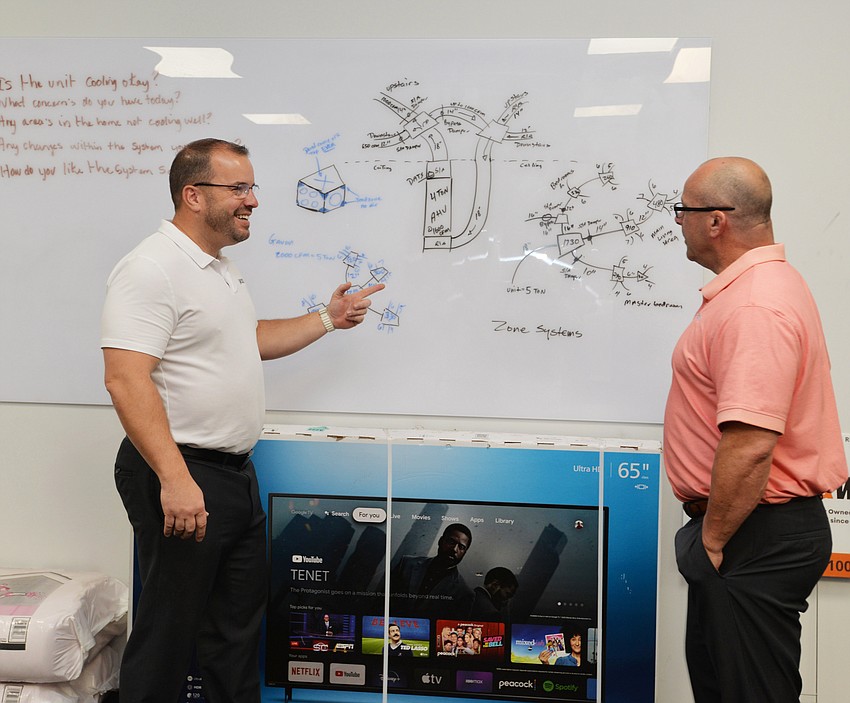 He said in the early days he depended on a retired technician, who worked for the previous owner, for mentorship. Marler kept the J&W brand, named after the original owners of the business.
He formed a new company with the state, Premier Comfort Systems Inc., which does business as J&W. 
The new venture came with a "tremendous learning curve," he said.
"First year in, I had one service technician who liked to partake in extracurricular activities, so that would leave me alone on certain days of the week that I had to learn to fix air conditioners relatively quickly," Marler said. 
Marler is originally from Connecticut and was moved to Jacksonville by the U.S. Navy. He was an aircraft mechanic stationed at NAS Jacksonville from September 1997 through the end of 2001.
He was on terminal leave during 9/11, and he enrolled at Embry-Riddle Aeronautical University in Daytona Beach to study aviation and aviation safety with a dream of becoming a pilot. 
According to Marler, the post-9/11 aviation environment "put a little damper on those plans." 
After graduating in 2003, he joined the Transportation Security Administration as a security screener at Jacksonville International Airport. Marler called the job "people-watching to the extreme."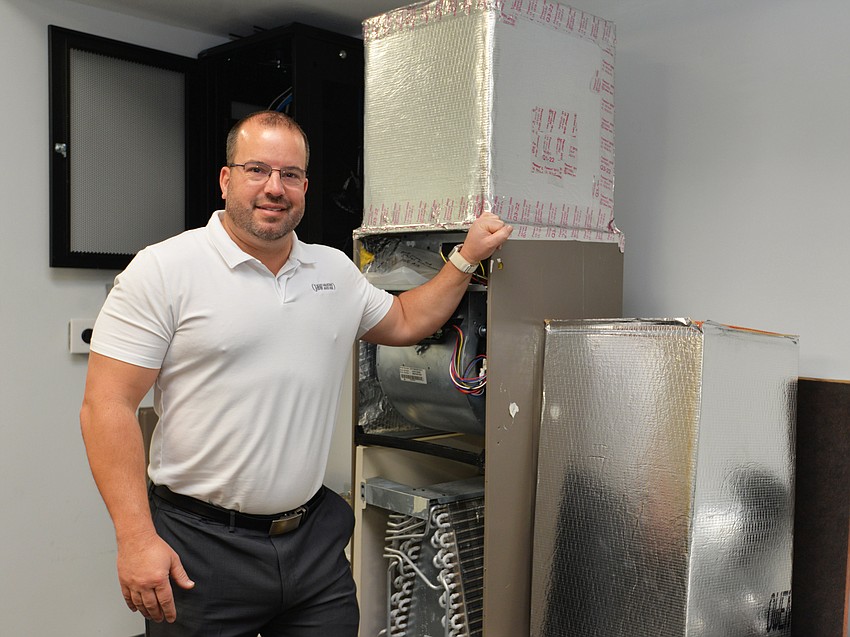 Marler said his career wasn't progressing as quickly as he wanted. He felt stuck, but a friend called and said, "Hey, let's break away from the man."
There was an air conditioning repair and installation business for sale and the friend was looking for a partner.
"My next words were, 'What do you know about air conditioning?' He said 'Nothing. But you're mechanical and I have a logistics background,'" Marler said.
"I said, fair enough. I don't know how we're going to own an air conditioning company, but let's look at it." 
With advice from his uncle, Marler and his friend agreed their friendship was too valuable to risk on the pressures of a joint business venture, but he encouraged Marler to pursue it solo. 
J&W started as a Northside business with its service territory encompassing the Lem Turner, Oceanway and Callahan areas. 
"We very rarely came across the bridge, but I decided that I wanted to market and grow," Marler said.
The company now takes calls within a 50-mile radius of its Baymeadows area headquarters. Marler said J&W has had 16 consecutive years of revenue growth.
"We never participated in the recession, if you will. Never knew what the recession was. A lot of people had struggling businesses and we were growing every year," he said.
"There's always opportunity for us and not only are we growing as a company but we're taking market share from other companies in town. It's a pretty fun game. I consider it a game. I love it," Marler said. 
Marler starts every morning with a workout. He and his wife, Erin Marler, always set aside at least an hour with their daughter Madison, 11, and son Rylan, 12, before taking them to school. 
After work, Marler coaches his children in sports. Basketball, baseball and football are the current favorites. 
About six years ago, Marler started taking pheasant hunting trips to South Dakota with a group of friends. A trophy bird is mounted behind his office desk. 
Marler says the sport suits his style.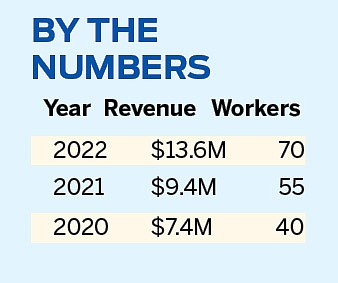 "I'm not a real patient person and in pheasant hunting you don't have to be patient," Marler said. 
"They're constantly going (flying) up. Put me out waiting for a deer, that's not what I want to be doing. I want to be moving. You know, we're done in about three hours, we got our fill, we're done." 
J&W's core business comprises existing homeowners. 
Marler said he rarely works with new homebuilders and is not taking on new light commercial accounts. 
He said existing homes allow for a collect-on-delivery model that is better for cash flow. 
Marler said his business is largely about customer service, and customer gratitude keeps him going.
He appreciates his associates.
"No one builds a successful business alone," he said.
"I think this is true of any business, I didn't build this business myself. I built this business with great people," he said.