When CSX Corp. Chief Financial Officer Sean Pelkey was invited to speak to J.P. Morgan's "Industrials Conference," he was probably expected to discuss railroad freight trends.
But with rival Norfolk Southern Corp. making headlines from a hazardous chemical spill in Ohio, Pelkey took the time at the March 15 conference to stress Jacksonville-based CSX's efforts to maintain rail safety.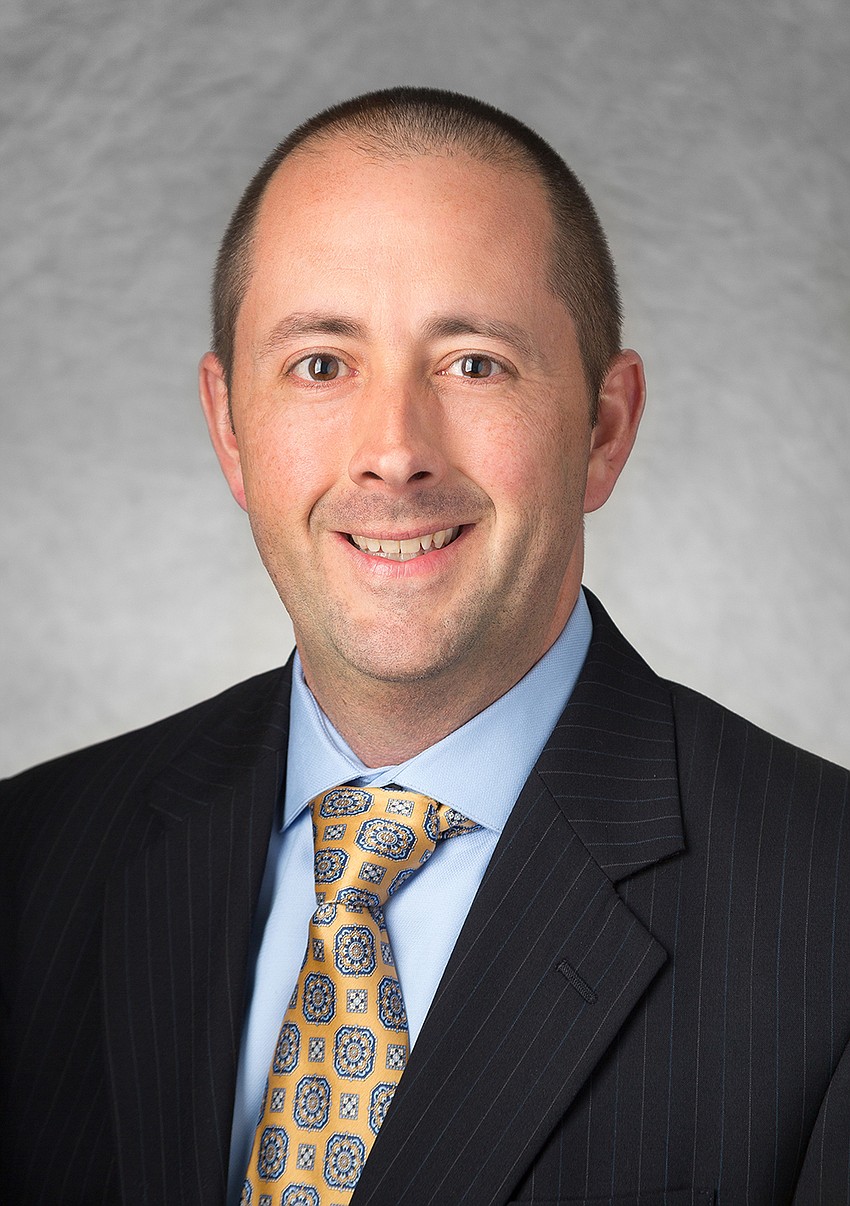 "I wanted to talk about the first guiding principle of operating safely because I think from the outside in, sometimes it's underappreciated just how embedded the safety culture is at CSX," he said.
Pelkey said the company's procedures include a technology, used for more than 15 years, that detects wheel bearings overheating.
"Last year, we had one wheel bearing-related derailment. It was a minor derailment. It's one too many. But it just goes to show you that the technology underlying all this is working," he said.
Pelkey also said CSX has train cars that inspect the rails throughout its network in the Eastern U.S.
The company has been averaging five track-caused derailments a year for the last three years, down from about 25 a few years ago, he said.
"That's still five too many and there are investments that we can make to continue to improve track health," he said.
Another pressing issue for CSX since the coronavirus pandemic has been staffing. After struggling for a full staff for the last two years, the company reached its goal of 7,000 train and engine employees at the end of 2022.
"By and large, we're in really good shape on our T&E employees. We've got about 7,200 active T&E employees today," Pelkey said.
He said CSX expects to increase that count heading into the summer vacation season, so the number should reach about 7,400.
Cadre sees demand, acquisitions fueling growth
Cadre Holdings Inc. reported higher fourth-quarter earnings and said demand is strong for its safety and survivability products marketed to law enforcement and first responders.
The Jacksonville-based company also is expecting to grow from potential acquisitions this year.
Fourth-quarter revenue rose 19% to $123.6 million and earnings rose by 4 cents a share to 17 cents.
"Public safety has solidified as a bipartisan political and social issue where significant majorities polled across almost all political, racial and socioeconomic groups agree that more police and better funding for them is the best approach," CEO Warren Kanders said in Cadre's March 15 conference call with analysts.
"These factors contribute to an attractive set of industry dynamics that we expect to support the ongoing development of our business," he said.
After completing two acquisitions in 2022, Kanders said Cadre has a strong balance sheet and is in good position for more deals this year.
"Given the lack of M&A activity over the last six to nine months, the pent-up backlog of business owners looking to transact continues to build and, in my opinion, the longer this macro environment persists, the better it is for Cadre," he said.
Kanders said he expects one or two acquisitions in 2023.
"Having said all of that, we remain patient, thorough, disciplined, and thoughtful about our approach as we evaluate deals," he said.
Black Knight plans second shareholder meeting
Shareholders of Black Knight Inc. approved its proposed acquisition by Intercontinental Exchange Inc. in September 2022.
However, after the companies revised terms of the deal in an effort to satisfy antitrust concerns, the Jacksonville-based mortgage technology company filed a proxy statement March 15 for a second shareholder meeting to vote on the revised deal.
Black Knight and ICE reached an agreement to sell Black Knight's mortgage origination software platform, called Empower, to try and alleviate the U.S. Federal Trade Commission's concerns that ICE would have too much control of the mortgage technology market after the merger.
With that sale lowering the value of Black Knight's business, the companies agreed to reduce the price of the acquisition from $85 per Black Knight share to $75, necessitating another shareholder vote.
The new proxy statement said ICE Chief Executive Jeffrey Sprecher met with FTC officials on Dec. 29 and told them of the plan to divest Empower to address the antitrust concerns.
FTC staff informed the companies Feb. 24 that it would recommend FTC Commissioners vote to oppose the deal, it said.
ICE and Black Knight announced the agreement to sell Empower on March 7, but the FTC filed an administrative complaint March 9 seeking to block the deal. 
ICE said it will challenge the complaint in court and continue to pursue completion of the deal.
No date was set for the Black Knight stockholders meeting.
Crexendo names former Jacksonville attorney Korn as CEO
Crexendo Inc., a Phoenix-based provider of cloud-based technology, named former Jacksonville attorney Jeffrey Korn as CEO.
Korn has worked at Crexendo for more than 20 years, serving as general counsel, executive vice president and chief legal officer.
His previous experience includes time as a partner in the Jacksonville office of Kosto and Rotella, PA.
"This transition has been carefully planned for some time, and the company will remain in good hands with Jeff as its new CEO," retiring Crexendo CEO Steven Mihaylo said in a March 14 news release.
Mihaylo remains executive chairman of the company.
Crexendo reported revenue of $37.6 million and adjusted earnings of $4.1 million in 2022.
Advantus acquires school, office and art supplies firm
Jacksonville-based Advantus Corp. said March 13 it acquired Charles Leonard Inc., a Hauppauge, New York-based provider of school, office and art supplies.
Advantus is a privately held manufacturer of consumer, commercial and durable goods. The company said it has acquired more than 20 companies in various product categories.
Terms of the Charles Leonard deal were not announced.