The University of St. Augustine for Health Sciences plans to build a new campus at 1 News Place in St. Augustine.
The university sold the former St. Augustine Record building for $8 million on April 24 to ESJ Capital Partners, a real estate investment firm from Aventura.
ESJ Capital Partners will oversee the construction of the campus and lease it to the school.
The two have partnered to finance the estimated $74 million project.
Construction is expected to begin in June. The permitting process is underway. 
The project is expected to be completed by December 2024. 
The university will move from its campus at 1 University Blvd. in St. Augustine. 
The University of St. Augustine for Health Sciences was founded in 1979 as a private, accredited graduate-level university for the instruction of physical therapy, occupational therapy, speech and language therapy, nursing, education and health administration. 
It offers master's and doctoral degrees. It has more than 15,000 alumni.
The St. Augustine campus currently has 1,024 students, 130 full- and part-time faculty members and 240 employees.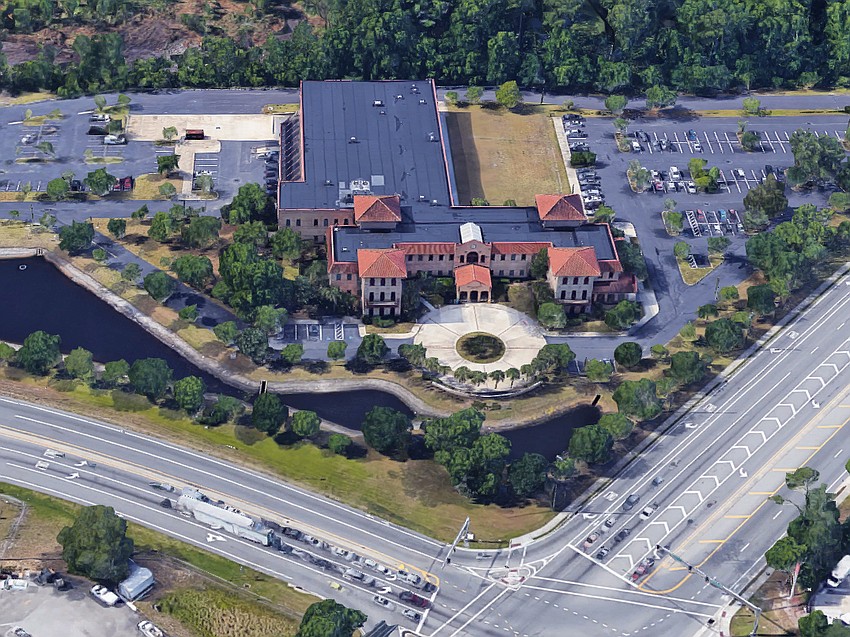 The new property is about 2 miles west at Florida 207 and 312.
Stevens Construction of Fort Myers is the contractor. Gensler, an architectural and design firm based in San Francisco, is the architect.
"This has been a part of our strategic plan for some time," said Stephanie Furlough-Morris, CFO and senior vice president of the university's campus operations. 
"We were looking at the opportunity to really renovate and create a new campus for St. Augustine. So we actually went out and we talked to different partners who might be interested in helping us finance and build-to-suit this new campus. So this has all been a part of our strategic plan to really create a new leading-edge campus for St. Augustine," Furlough-Morris said.
The new campus will allow for a larger enrollment as well as move the school farther inland. The school's current lease will be expiring about the time the new campus will be ready.
Plans call for the three buildings on the property to be converted for university uses.
Within the two-story,122,000-square-foot campus the university will build its Center for Innovative Clinical Practice. 
It will include simulation labs, a 14-bed hospital setting, two complex hospital rooms, six assessment rooms to practice doctor office scenarios, a daily living lab to simulate home treatment, and a cadaver and an anatomy lab.
The new location will include student lounges and amenities, study spaces, offices for faculty and staff and conference rooms.
The design will incorporate the two decorative, nonfunctional towers in the front of the primary building. 
"In accommodating those additional students and faculty and staff it will allow us to really increase our immersive learning opportunities for the students," Furlough-Morris said.
"We will continue to build really innovative programs that will allow us to continue to build those programs and also help practitioners meet the needs of the community and the health care profession at large."
Besides the main St. Augustine campus, the school it has campuses in Miami; Dallas and Austin, Texas; and San Marcos, California.