Circuit Judge John Guy writes a letter to his past self in hopes of giving younger lawyers some things to think about in their daily practice.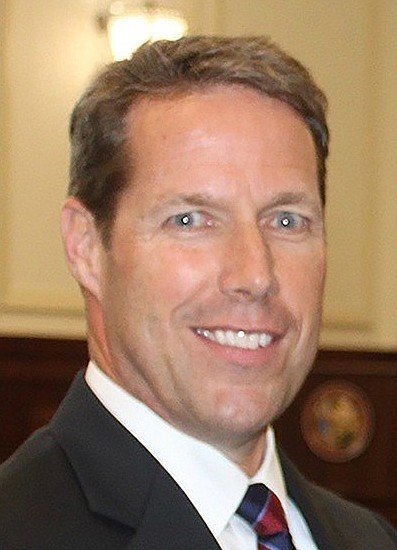 Dear John, 
I know you just started at the State Attorney's Office and that you're swamped, but I think – actually, I know – you would benefit from some hindsight.
I am writing to you, well actually I am writing to us, from the year 2023. You (and I) have been practicing law now for more than 30 years. 
And get this — sit down if you're not already – you are now a judge! I know, I know, I would have said the same thing, but it's true. So, congratulations. But I digress. Let me get back to the point of this letter.
We need to talk about priorities, your priorities. If you're not sure what your priorities are, ask yourself these three questions:
How do I spend my time? On what do I spend my money? What fills my thoughts? Those are your priorities. See what I mean? You need to give serious thought to changing your/our priorities. You're not in law school anymore. 
And John, as gently as I can, you need to stop worrying so much about yourself, and start thinking more about other people and other things.
There is so much out there for you to accomplish as an attorney, and as a family member, and as a member of your community.
But you've got to stop thinking about what's going on in the mirror and start thinking about the big picture.
As Rick Warren reminds us in his book The Purpose Driven Life, "It's not about you."
Let's start with family. If ever there was an area of your life where every day matters, this is it.
You will drive your children (yep, 3) to school for years and, at times, it will seem more like a responsibility than an opportunity.
But John, when it's over, when your youngest gets her own car, you'll be wishing for a blown engine.
Or a scheduling quirk. Anything that will give you that fleeting one-on-one time.
Stops at Starbucks will morph from a headache into the best part of your day. That $5 latte will become priceless.
 And know this, before you have children, everything will matter. After you have your first child, only one thing will matter. 
About your career as a lawyer — good news, bad news there.
Let's face it, you're not the most naturally gifted trial attorney. But, as you will learn, there's no substitute for hard work and repetition.
All those pre-dawn Saturday mornings you are spending at the office, when you and the security guard have the place to yourselves, those are going to pay off.
All those opening statements you're giving to the diplomas hanging in your office, they're going to make the ones that count so much better.
Your preparation is going to be the difference between trying cases and winning cases. 
Regarding your faith, you will be told that you go nowhere by accident.
That wherever you go you will have been sent, for a purpose, to do good deeds there.
Hold that sentiment near, always. It's OK to have goals and aspirations, but don't miss today thinking about tomorrow. You are where you are today for a reason.
You have a purpose in the positions you hold today. You have a purpose in the people you will interact with today. There's a bigger plan than yours. Relax. Have faith. You haven't come this far to fail. 
There's too much to share in one letter, so let me close with this:
The next time you interact with a stranger, give them the benefit of the doubt.
You have no idea what's going on in someone else's life the first time you meet them.
They may have just received devastating news. They may be grieving a significant loss. They may just be having a really bad day.
 Or they may just be a jerk. But unless and until you're sure of the latter, ease up. Extend a hand, not a finger.
John, we're in for an amazing ride. Don't miss a single day. 
P.S.: Think twice about asking London Kite to speak at your investiture. Trust me.     
Fourth Judicial Circuit Judge John Guy was appointed to the bench in 2015 after 22 years in the State Attorney's Office.