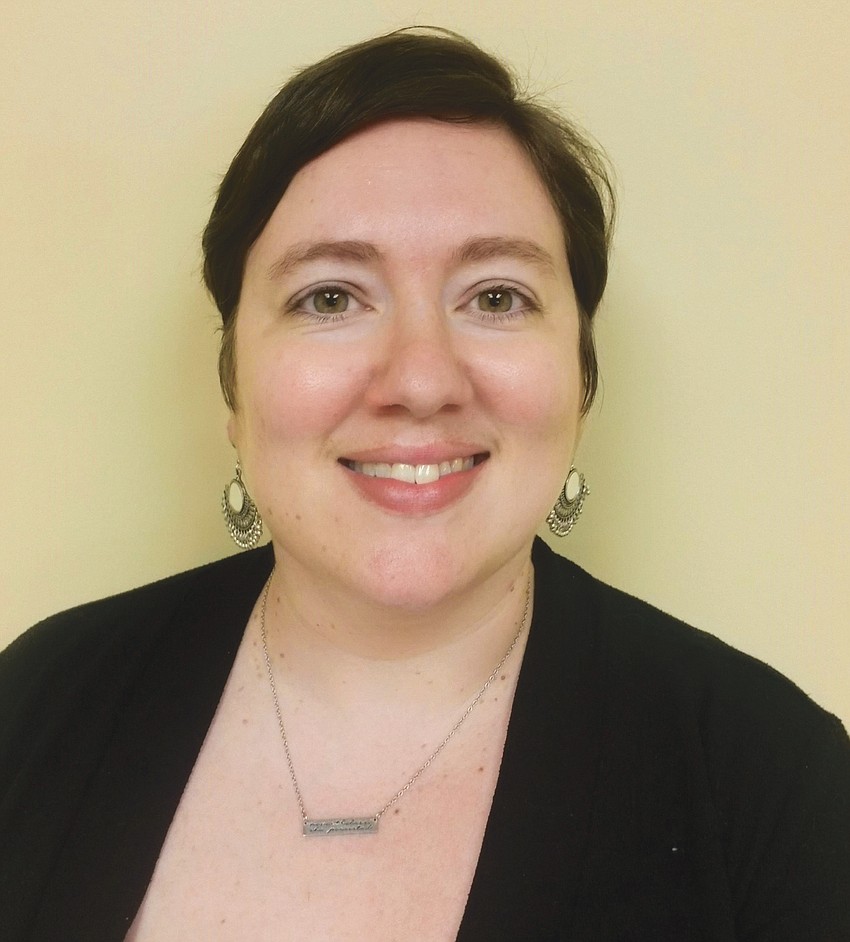 After my birthday season (Labor Day to Halloween), April and May is my favorite time of year. The weather starts warming up, plants are in full bloom, Gainesville traffic will be easing up in a few short weeks (haha), and I have three opportunities to celebrate the amazing folks I work with.
National Volunteer Week
The first is National Volunteer Week, April 16-22, and a chance to spotlight amazing volunteers. And, gosh, do we have a lot of amazing volunteers. In the past year, nearly 200 people volunteered with Three Rivers Legal Services, including more than 150 attorneys. These folks took on full representation cases, advice/brief services, took calls with our virtual Housing Clinic, attended Ask-A-Lawyer events, and drafted memos on legal issues. I'm not sure it will ever be possible to say "THANK YOU" enough to these amazing people who help TRLS staff and the community so selflessly.
Well-being week
The next event is Well-Being Week in Law, May 2-6. If you have had a 10-minute conversation with me, you probably picked up on my concern for the health of the profession and its practitioners.
When I work with law students, I strongly encourage engaging in healthy self-care practices as early as possible in the profession.
Unfortunately, the legal profession has a pretty bad reputation when it comes to mental wellness. Studies have shown that:
• While about 6.7% of the U.S. population has reported issues with depression, more than 45% of attorneys experience depression.
• More than 36% of attorneys have indicated that they struggle with alcohol abuse. 
• More than 9% of attorneys struggle with prescription drug abuse.
Fortunately, there are some fantastic resources including the Institute for Well-Being in Law (lawyerwellbeing.net), Florida Lawyers Assistance (fla-lap.org), and The Florida Bar's Mental Health and Wellness Center (Florida Lawyers Helpline: 833-351-9355; floridabar.org/member/healthandwellnesscenter).
ABA/NLADA Equal Justice Conference
Finally, the first week of May is the ABA/NLADA Equal Justice Conference. I describe this conference as the public interest/pro bono lovefest. 
Hundreds of pro bono professionals, volunteer attorneys, Bar leaders and firm pro bono counsel converge for three days of training, networking and fun.
It is a great opportunity to learn about projects from around the country, emerging hot trends and best practices, and to brainstorm responses to disaster-related issues.
Through these events, I get to celebrate and honor volunteers, colleagues, and friends. I hope you will take a moment to honor the volunteers in your life, too.
Of course, your decision to volunteer is an important one.
Not only can you help the community, you can learn new skills and areas of the law that can increase your business.
In addition to training materials and mentorship, Three Rivers Legal Services provides liability coverage, recognition for service, and reimbursement for litigation costs.
We will make every effort to ensure you have a positive experience volunteering with TRLS. 
Telephonic Housing Clinic
The Telephonic Housing Clinic  is offered 5 p.m. to 6 p.m. every Tuesday. Appointments are scheduled for 45 minutes. TRLS staff screen and schedule clients, notifying volunteers of their assignments on the Friday (or Monday) before the clinic. 
Issues involve private landlord/tenant issues (eviction, repairs, and security deposits, usually). Volunteers complete an online form during the call so that TRLS knows what advice was given and if any follow-up by TRLS is needed.
Pro Se Divorce Clinics
Pro Se Divorce Clinics are offered every three months in Gainesville and comprise a morning session (for petitioners with minor children) and an afternoon session (for petitioners without minor children). TRLS will pre-fill much of the forms with the clients; volunteer attorneys will participate for the limited purpose of providing counsel/advice. Upcoming Jacksonville clinics will be May 23, Aug. 23 and Nov. 29.
Advance Directive Clinics
Starting in June, TRLS will host monthly advance Advance Directive Clinics at senior citizen centers in Jacksonville. At these clinics, a volunteer will present for about 30 minutes on the different advance directives.
Volunteers will then meet with clients one-on-one to complete advance directives. Anything beyond a brief service can be referred to TRLS for extended services.
A notary will be available on-site.
Advice and Counsel/Brief Services
Attorneys can provide limited-scope assistance to individuals. Current opportunities include:
• Duval County (23-0348283): Prepare quit claim deed and will for client.
• Duval County (22-0345588): Prepare life estate for client.
•  Duval County (23-0348252): Prepare advance directives for client (health care surrogate, durable power of attorney, pre-need guardianship, and last will & testament).
Full representation    
Finally, you can take on a client matter for full representation in a variety of areas including bankruptcy, special education, family, housing/property, consumer, income maintenance and trusts and estates.
We are in particular need of attorneys to assist with probate cases, guardianship and guardian advocacy, and landlord/tenant. Summaries of a couple of available cases (as of the writing of this article) follow:
• Duval County (22-0345291): Represent client in small claims case (roof caved in; seeking security deposit and rent).
• Duval County (23-0347065): Represent client in two guardianships for adult children; also needs assistance with guardian advocacy. 
•  Duval County (22-0344474): Represent client in two guardianships for minor children so that she can proceed w/ a probate.
•  Duval County (2-0346210): Represent client in a contested divorce (no minor children).
If you would like to take on any of the above, please contact me and include the identification number.
And, just a friendly reminder that, as attorneys, we are encouraged to provide at least 20 hours of pro bono service each year.
Volunteering with TRLS is a great – and easy – way to take care of this duty while meeting colleagues and learning more about our client communities. It is also an effective way to dip your toes into a new area of law. 
If you have any questions or would like to participate in any of the above, please contact me at [email protected] or 352-415-2315. You can also select an available case and learn more about TRIS's Pro Bono Legal Assistance Program (PBLAP) at https://www.trls.org/volunteer/.