It doesn't take a tropical storm or hurricane to turn San Marco Boulevard into a no-wake zone. A simple hard rain floods the street.
Sandbags at the front of doors help but when disrespectful drivers speed on the water-covered road the entrance of Pink Salt Restaurant and Wine Bar is awash with a wave that inevitably goes under the door, owner and chef Richard Robinson said.
There has been no water damage to the restaurant at 1430 San Marco Blvd., but it has hurt business, he said.
Some soggy nights customers cancel their reservations. On others, Robinson has to call customers and tell them he is closing because the water is so bad. 
"People may be coming in from Mandarin where there is no rain but here in San Marco we are flooded," Robinson said.
This annoyance is one reason he is planning to move to the former Gene's Seafood space at 1571 University Blvd. W. in Lakewood. 
He hopes to open there by July.
He is in the permitting and zoning stage for the new location.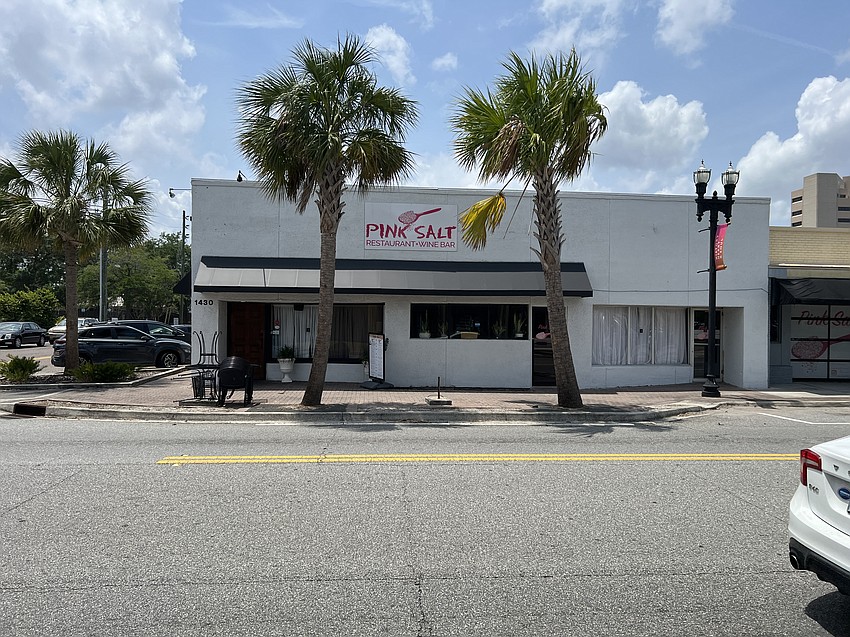 Two restaurants, one kitchen
When Robinson reopens, he will operate two restaurants in one building.
Pink Salt, and Veveta Tapas will combine the fine dining Pink Salt is known for with a more casual, small plates experience. 
The restaurant also will have an emphasis on rum not only at the bar but in some of the recipes.
For example, the chicken bites will be honey glazed with a rum-based sauce.
"Rum is not well represented in the restaurant industry. Rum can be used for cooking just like bourbon," Robinson said.
The rum library will range from affordable to higher-priced, hard-to-find bottles. Rum flights will be offered for those wanting to learn about the tropical spirit's variety of flavors.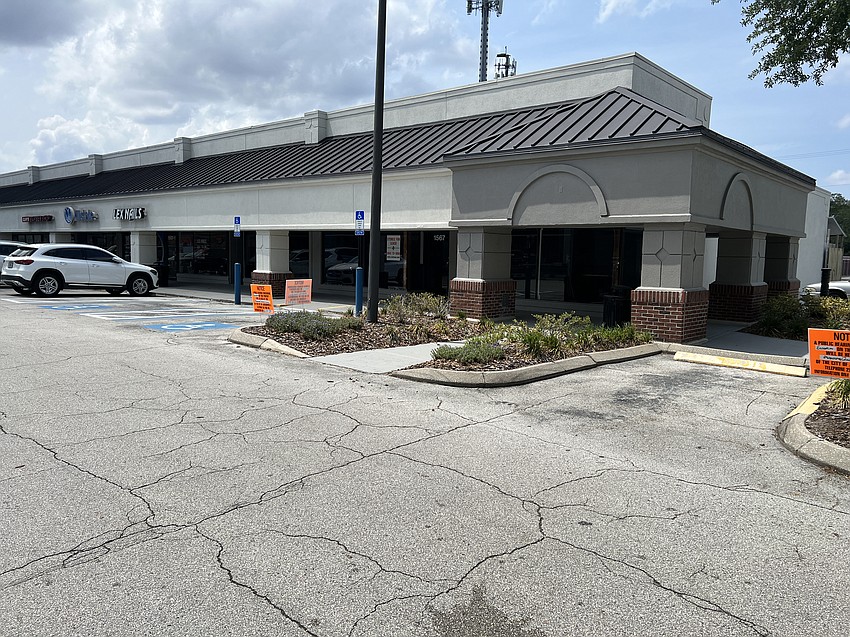 Dishes at Pink Salt, and Veveta Tapas will be a fusion of Caribbean, Asian and French influences.
Robinson, 39, is from Jamaica and for a time his mother, Veveta, who the tapas restaurant is named after, operated a rum bar that served small snacks when he was a boy.
The business plan is to have the two restaurants in the same 5,000-square-foot space and operate out of one kitchen. Occupancy will increase from 150 to 190.
Robinson said outgrowing the San Marco kitchen space is another reason for the move.
The food at both restaurants in the new location will be prepared to order, from scratch. It is the way the Johnson & Wales University of Charleston, South Carolina, culinary school graduate insists that his restaurants operate.
Customers will be able to mix and match items from both menus. Robinson said they should be prepared for the casual tapas to come out first because they are simpler to make than items on the Pink Salt menu.
Multiple moves
Moving is not new to Robinson. 
He opened the original Pink Salt at 6082 St. Augustine Road in 2018. It specialized in breakfast and brunch. 
Later, he moved to 5111 Baymeadows Road in a former Italian restaurant.
 When that spot posed problems, he moved in 2020 to San Marco in the former Vino's Pizza & Grill space just before restaurants shut down because of the coronavirus pandemic.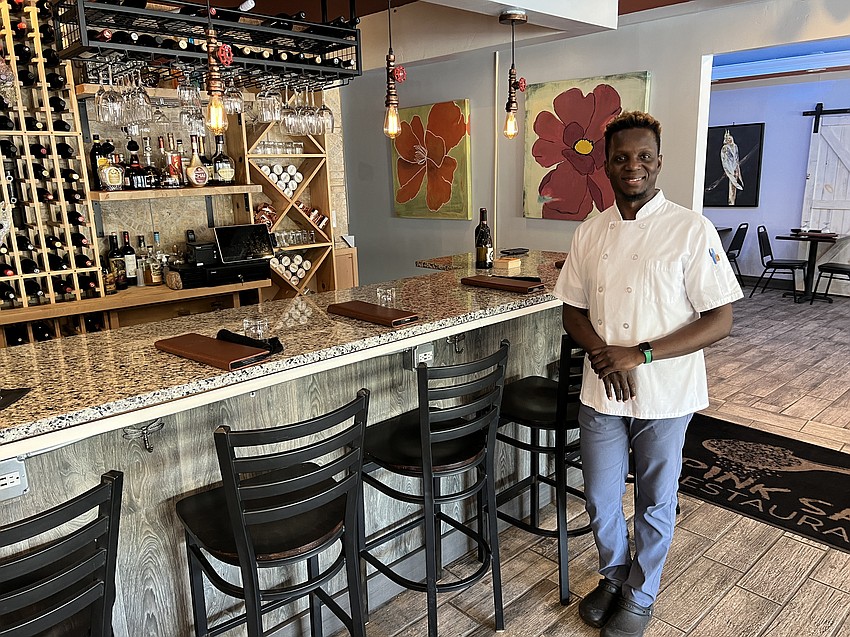 "The pandemic was a learning experience. You never know what is going to happen and you have to prepare for those rainy days," Robinson said.
"I will say that San Marco is a community that rallies behind their neighbors and their businesses."
Pink Salt has 13 employees. When he opens the new location, Robinson expects he will need close to 40. The staff in San Marco will transfer to Lakewood. 
Both restaurants also will be open for lunch.
While no exterior changes are expected, equipping the kitchen, installing a new HVAC system and furnishing the interior will cost about $180,000, he said.
Robinson's mother lives in Jamaica and visits regularly. She was in town when he told her about Veveta Tapas. He had to explain the tapas concept to her. 
She immediately bought in and is eager to see her namesake restaurant.
"She calls me every day to ask what is the progress on the restaurant," he said.
Besides providing Robinson with a business that is high and dry, the new location has more parking. 
There is also a personal benefit.
"I literally can walk seven minutes to my home from where I am," he said.