Duval County hotel occupany decreased in April to 73.5%, according to data from STR provided by Visit Jacksonville. 
Although lower than 2022, the number of rooms sold in Duval County was similar to the demand in April 2019.
The average room rate was $122.69, which was up 1.2% compared with 2022 and $20 higher than April 2019.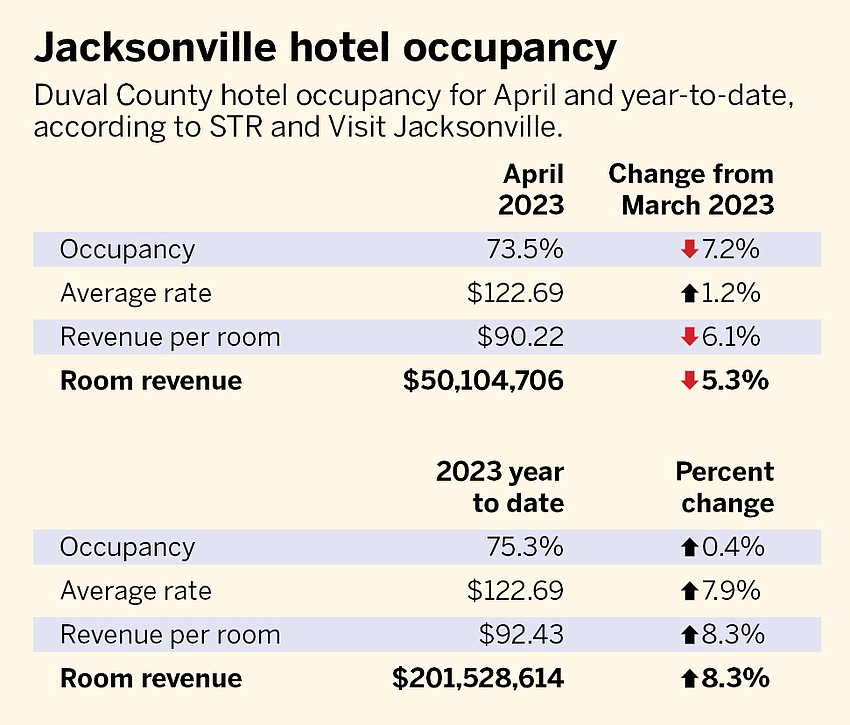 While countywide room revenue dropped by 5.3% compared with 2022, the growth in the average rate resulted in an $8 million increase compared with 2019.
All areas of Duval County saw losses in the STR metrics in April compared with April 2022. However, year-to-date, all metrics are higher than 2022.
Room revenue is up 8.3% and average rate is up 7.9% to $122.69. Room revenue year-to-date is $203.5 million, $16 million more than the same period in 2022.