Construction on a 320-unit apartment community at 12535 Tibbets Lane near Jacksonville International Airport and the Amazon Fulfillment Center is scheduled to start this summer for completion in fall 2025, according to Corner Lot Development Group.
The Avion apartment project is valued at $65 million. It will include 96 workforce housing units, or 30% of the project, with rent capped for the first four years. After that, those rent increases will be capped at 2% annually.
Corner Lot is working with Summit Contracting Group for the project.
The Jacksonville City Council voted unanimously May 9 to award Corner Lot a $7.5 million property tax refund.
Corner Lot will not have to adhere to the portion of the Public Investment Policy that states the project must be in a targeted industry and create 10 or more full-time jobs paying greater than or equal to 100% of the state average. 
Council granted the waiver because of its proximity to a growing employment area, according to a city report released in March.
"Avion provided us with the perfect opportunity to meet a community need at the right time and in the right location close to several major employment centers," said Andy Allen, Corner Lot CEO, in a news release.
"We appreciate the Jacksonville City Council thinking outside the box and working with Corner Lot in taking a creative approach to the attainable housing shortage in our city so our teachers, firefighters, and law enforcement officers can live and work in the same community."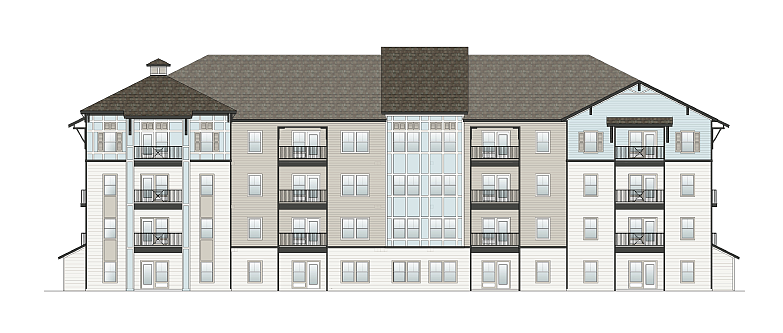 The 320 apartments will have 560 bedrooms among one-, two- and three-bedroom floor plans.
There will be eight four-story buildings with elevators.
Amenities will include a resort-style pool, clubhouse, fitness center, dog park, picnic area, walking trail and community room. Units will have wood-style flooring, granite countertops, subway tile backsplash, standup showers, walk-in closets, stainless steel appliances and washers and dryers.
City records show that Corner Lot, through Avion MF, purchased 13.23 acres in 2023 from FPK Ltd. for $6.046 million.