When UPS President of Global Government Affairs Michael Kiely spoke to JAXUSA Partnership members in March, he said the parcel delivery and logistics company's expansion in Jacksonville came down to workforce and "location, location, location." 
"Florida is one of the fastest if not the fastest-growing state in the country. Jacksonville is one of the fastest-growing parts of the state. And that's where our investment dollars are going to go," Kiely told the audience at the JAXUSA meeting March 28.
"Whether it be businesses or residents that are purchasing goods, we need to make sure that we have the assets and the resources to get them to you." 
Kiely talked about UPS during a discussion with JAXUSA President Aundra Wallace at the Hyatt Regency Jacksonville Riverfront Downtown. JAXUSA is the economic development division of JAX Chamber.
The Q&A covered the company's use of automation and adoption of tracking technology for efficiency; its response to COVID-19-related supply chain problems; recent U.S. government transportation investment; and carbon emissions reduction strategies in the UPS fleet.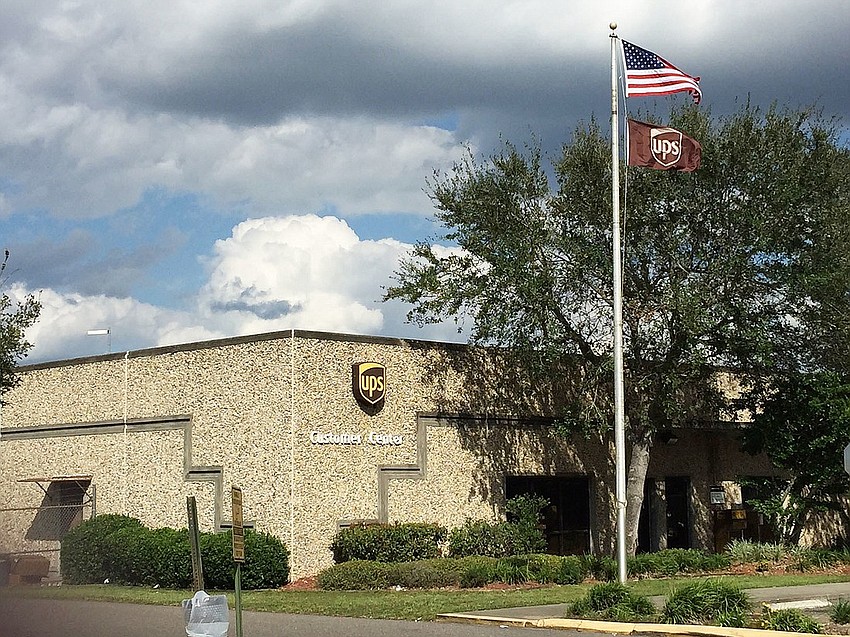 UPS employs about 4,500 people in Jacksonville, according to Kiely. In August 2020, UPS agreed to create 240 jobs as part of an economic development agreement with the city for the multiphase $138 million expansion of its $334 million package delivery hub renovation at Westside Industrial Park.
Council approved a Recapture Enhanced Value Grant of $6.8 million, based on 50% of the increase in real and personal property taxes generated at the project site for five years.
According to Kiely, UPS was able to double the size of its throughput at its Jacksonville facility to 1.2 million packages per day, mainly through automation technology and hiring more Class A drivers to handle the increased volume.
"It's good for our customers because there is generally greater care for our packages when it goes through an automated facility," he said.
Kiely said the UPS strategy to give a single division the responsibility of running airplanes and trucks and coordinating with trains, including Jacksonville-based CSX Corp.'s intermodal hub, allowed the parcel service to avoid some of the global seaport congestion and pandemic-related supply chain backlog.
Kiely said UPS's ability to quickly secure air transportation from Europe and Asia to the U.S. and leverage relationships with ocean carriers gave them a strategic advantage during the pandemic to meet its shipping demands despite supply chain issues causing a backlog at some major U.S. ports.
UPS hopes to implement Radio Frequency Identification tracking label technology companywide by the end of 2023 to give customers real-time GPS tracking of its shipments, Kiely said.
"Every single one of our routes, the drivers that go out on the street every day, their delivery route is optimized with proprietary software that we've developed that can really collect throughout the day," Kiely said.
"If there are incidents from traffic or other things, we have the ability to design on the spot the most efficient way to deliver those packages."
UPS tested it on its COVID-19 vaccine shipments. Kiely said it helped achieve a 99.995% on-time delivery rate for the medical products.
"Hopefully, by the end of the year, 100% of our residential deliveries will have photo delivery so that you as a consumer will get an email with the picture and the location of where it was dropped off," he said. 
Infrastructure funds and zero emissions 
Kiely said he sees the federal government's $1.2 trillion Infrastructure Investment and Jobs Act of 2021 as a chance for state and local governments to make investments in seaports, airports, highway and rail systems and to identify pinch points in transportation to make logistics operations more efficient. 
"This, to me, is unique for every single state in (the U.S.) and the major cities and municipalities within the states to take advantage of this, probably, once-in-a-lifetime funding to really invest in infrastructure," Kiely said.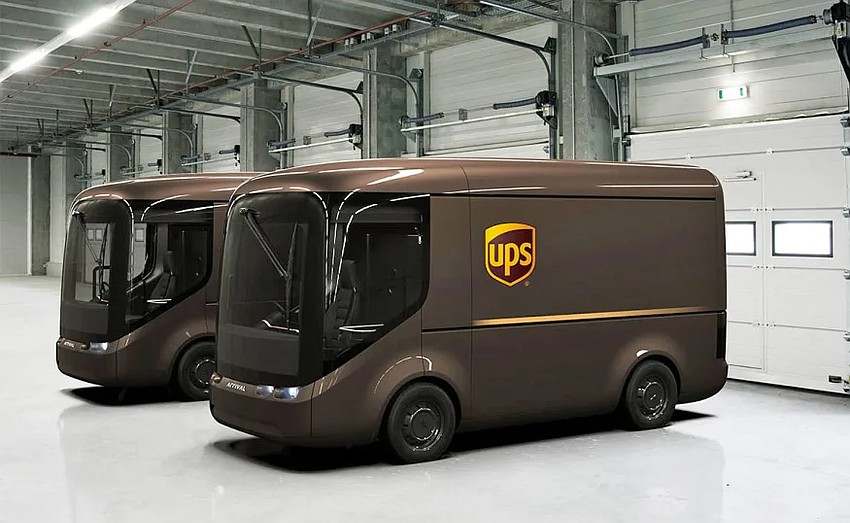 Kiely said UPS has a goal of a 50% reduction in its carbon output per unit delivered by 2035. 
He said the company is not in a position to say whether there is one type of alternative fuel platform that would be favored. 
He said UPS is having success with compressed natural gas-powered vehicles, which produce fewer emissions than those using traditional diesel or gasoline.  
In Europe, UPS has been using more battery-powered electric vehicles in its ground delivery service.
"We've been able to go faster over in Europe than we have here in the United States because generally speaking, we drive a smaller vehicle over there so it's just been easier to make that transition as manufacturers have invested in capabilities for passenger vehicles or smaller delivery vans," Kiely said.
UPS is testing "hundreds" of EVs in the U.S., which the company began 20 years ago, Kiely said. 
But the company would like to see greater battery range capabilities to implement a Class A electric delivery fleet. 
"Once they sort of get the kinks out of that you could expect that we're going to go faster and we will invest a lot more in that area."