A week after the U.S. Attorney General came to Jacksonville to announce a settlement of redlining allegations against the bank, Ameris Bancorp reported earnings – and made no mention of the agreement.
In addition to not addressing the settlement in its Oct. 26 news release on earnings, company officials did not discuss it in their quarterly conference call the next day, and analysts didn't ask about it either.
That's not really surprising because the settlement won't have a significant financial impact on Ameris.
Attorney General Merrick Garland announced Oct. 19 that Ameris agreed to invest $9 million in the community to settle allegations of redlining, saying the bank had not been making enough loans in predominantly Black and Hispanic neighborhoods in Jacksonville.
Ameris responded with a news release denying any wrongdoing and saying it agreed to the settlement to avoid the distraction of litigation and to support the government's goals of expanding access to homeownership.
The $9 million includes $7.5 million for a loan subsidy fund that will be made available to residents in Black and Hispanic neighborhoods.
That's a small percentage of Ameris' total loan portfolio, which the bank reported at $20.2 billion as of Sept. 30.
Ameris reported net income of $80.1 million in the third quarter.
As it announced the settlement, the U.S. Justice Department filed a complaint in U.S. District Court for the Middle District of Florida, Jacksonville Division, to seek court approval for the agreement.
The complaint provides more details of the Justice Department's investigation, which is part of a larger nationwide initiative to target redlining.
The complaint said the department looked at Ameris' lending record from 2016 to 2021, which includes a period when Ameris had its executive offices in Jacksonville.
Ameris was officially headquartered in Moultrie, Georgia, but after its 2016 acquisition of The Jacksonville Bank, the company moved its executive offices to Jacksonville.
The offices remained there until Ameris acquired Fidelity Southern Corp. in 2019, and the bank then moved its headquarters to Fidelity Southern's offices in Atlanta.
Jacksonville remains a significant market for Ameris, and the Justice Department's complaint said the bank made 4,178 residential mortgage loans in the Jacksonville area from 2016 to 2021, but only 114 of those, or 2.7%, were made to residents in majority-Black and Hispanic census tracts.
In contrast, it said Ameris' peer banks made 9.5% of their mortgage loans in those census tracts.
"The disparity between the rate of home loans that Ameris made and the rate made by its peer lenders in majority-Black and Hispanic neighborhoods in its assessment area was both statistically significant and sizable in every year from 2016 through 2021," it said.
The settlement includes an agreement by Ameris to open a new branch in a majority-Black and Hispanic neighborhood.
"Ameris does not have, and has never had, a branch located in a majority-Black and Hispanic census tract in its Jacksonville assessment area, even though the majority-Black and Hispanic census tracts represent nearly 20 percent of the overall census tracts in the assessment area," the complaint said.
It said Ameris is required to make "reasonable efforts" to open the new branch within 24 months of the effective date of the settlement agreement.
Ameris has 18 branches in the Jacksonville metropolitan area, according to the latest Federal Deposit Insurance Corp. data.
The Justice Department said it previously reached agreements to resolve redlining issues in 10 other cities and has more than two dozen other active investigations ongoing.
"This work is just beginning," Garland said in a news release.
Landstar sees continued freight weakness
Landstar System Inc. reported lower third-quarter earnings, as expected, and the Jacksonville-based trucking company said weakness in freight shipments are continuing in the fourth quarter.
Landstar reported earnings of $1.71 a share in the quarter, down from $2.76 in the third quarter of 2022.
Revenue dropped 29% to $1.289 billion.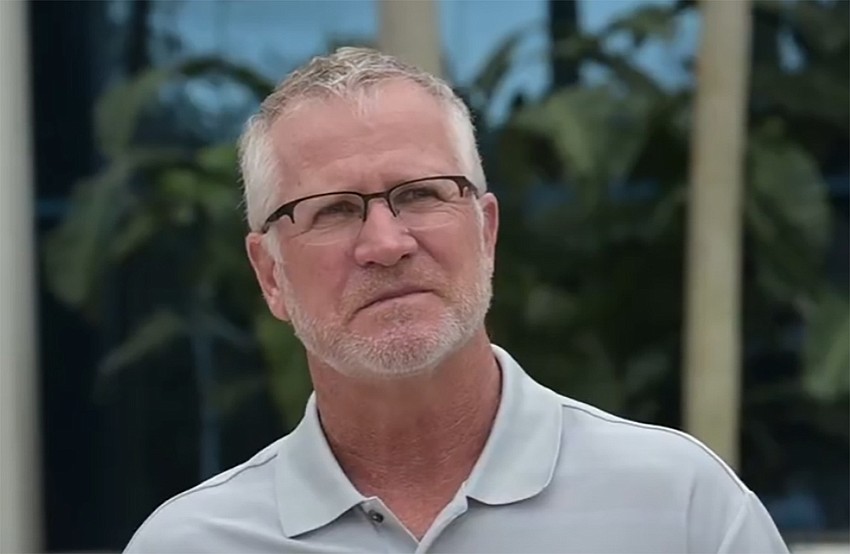 "Given the current freight environment with soft demand and readily available truck capacity, Landstar performed relatively well in the 2023 third quarter," CEO Jim Gattoni said in an Oct. 26 conference call with analysts.
"Considering the narrative that the U.S. has been in a freight recession for several quarters, it is worth noting, again, that 2023 performance continues to significantly outpace pre-pandemic levels, as 2023 third-quarter revenue and earnings per share each exceeded the 2019 third quarter by over 25%," he said.
Landstar is also projecting fourth-quarter results to be lower. It forecasts earnings of $1.60 to $1.70 a share, compared with $2.60 in the fourth quarter of 2022.
"We don't expect much change to the overall freight economy in the 2023 fourth quarter compared to what we've experienced thus far throughout 2023. We also anticipate a muted peak season this year," Gattoni said.
"Overall, demand for freight transportation is expected to remain relatively soft for the remainder of 2023, continuing to drive truckload volume significantly lower compared to 2021 and 2022. Directionally, it is difficult to forecast truckload volume levels beyond the next few months as future economic conditions are very unpredictable," he said.
St. Joe earnings rise as total revenue jumps by 76%
The St. Joe Co. reported higher third-quarter earnings, with the Panama City Beach-based real estate developer increasing sales of homesites and revenue from its hotel properties.
Total revenue jumped 76% to $101.4 million and earnings rose 57% to $19.4 million, or 33 cents per share.
"Higher mortgage interest rates impact consumer demand, but the strong migration into our area, the relative limited homesite supply, and the number of cash buyers, have attenuated the impacts and allowed for growth in our residential segment," CEO Jorge Gonzalez said in an Oct. 25 news release.
"Market conditions have not led to increased cancellation rates as homebuilders have continued to perform on their contractual obligations with us," he said.
St. Joe was a long-time conglomerate headquartered in Jacksonville before selling off its other businesses to focus on real estate development.
The company moved the headquarters to the Florida Panhandle in 2010 to be closer to its real estate holdings.
Margo Caribe earnings rise as revenue drops
Margo Caribe Inc. reported third-quarter earnings more than tripled to $895,000, or 19 cents a share, while revenue fell 3% to $9.8 million.
Jacksonville-based Margo Caribe produces home and garden products through subsidiary Margo Outdoor Living Inc.
"We saw an improving sales trend during the third quarter, but sales this year remain under pressure from our customer's inventory realignment, inflation influenced pricing and softening demand for consumer discretionary spending in our segment," CEO Michael Spector said in an Oct. 26 news release.
"We were able to post a significant lift in operating income through higher product margins and reducing operating expenses," he said.
Palladium Energy receives $10 million investment
Jacksonville-based Palladium Energy announced Oct. 24 it received a $10 million investment from Ultra Capital, a Philadelphia-based private investment firm.
Palladium, founded in 2019, focuses on originating, developing and financing renewable energy projects.
"The investment by Ultra Capital represents validation of what Palladium has built to date," Palladium CEO Danny Weidlich said in a news release.
NextEra's stock rebounds after earnings report
NextEra Energy Inc.'s stock, which dropped sharply at the beginning of the month, ended October on an upswing after a better-than-expected earnings report.
The Juno Beach-based company reported adjusted third-quarter earnings of 94 cents a share, 9 cents higher than last year and 8 cents higher than the average analysts' estimate, according to Zacks Investment Research.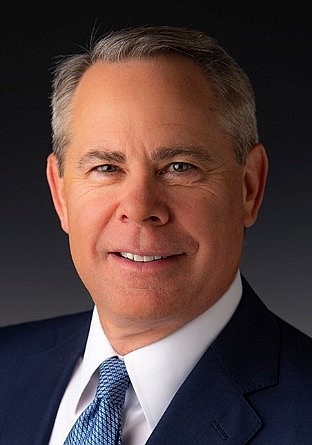 NextEra is the parent company of Florida Power & Light, which provides electricity to 5.8 million Florida customers. It serves most of the state's East Coast outside of Jacksonville.
In a news release, CEO John Ketchum said he expects strong results to continue.
"We will be disappointed if we are not able to deliver financial results at or near the top of our adjusted earnings per share expectations ranges in each year through 2026, while maintaining our strong balance sheet and credit ratings," he said.
NextEra's stock dropped from the upper $60s in mid-September to about $50 in early October after a related business, NextEra Energy Partners, cut its growth expectations.
NEP is a limited partnership formed by NextEra in 2014 to own and manage clean energy projects.
NextEra's stock rose $3.60 to $55.12 on Oct. 24 after the earnings report and finished the week up 8%. In a down week for the market, NextEra was the fifth biggest gainer in the S&P 500 index, according to investing website Seeking Alpha.
Global tensions lift Northrop stock
Northrop Grumman Corp.'s stock also rebounded in October, as global tensions prompted increased demand for its defense products.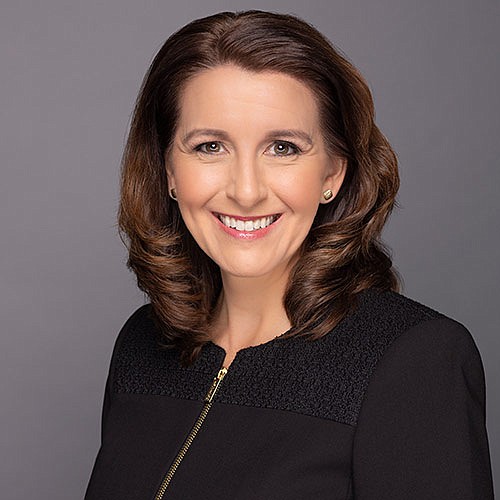 In its Oct. 26 conference call, CEO Kathy Warden said the company is "seeing an increase in international demand for our capabilities." But she acknowledged the horror of wars in Ukraine and Israel.
"We truly hope that peace and safety can be established for the people in these regions, and we'll continue in our steadfast support for the U.S. and our allies in their pursuit of global security and stability," Warden said, according to a company transcript of the call.
Northrop reported third-quarter earnings of $6.18 a share, 29 cents higher than last year and 37 cents higher than the average analysts' forecast, according to Zacks.
The company's operations include an aeronautics facility in St. Augustine, which is the largest corporate employer in St. Johns County with 1,110 workers, according to the county.
Virginia-based Northrop's aeronautics revenue rose 8% to $2.77 billion in the quarter.
Northrop's stock rose from $440.19 at the end of September to an October high of $496.89.