The Downtown Development Review Board will hold a workshop Nov. 9 for the proposed Dedalus Wine Bar in Brooklyn.
No vote is expected.
Dedalus proposes a wine bar and retail space in the former Liddy's Machine Shop at 825 Dora St., behind the 220 Riverside apartments and west of Brooklyn Station on Riverside.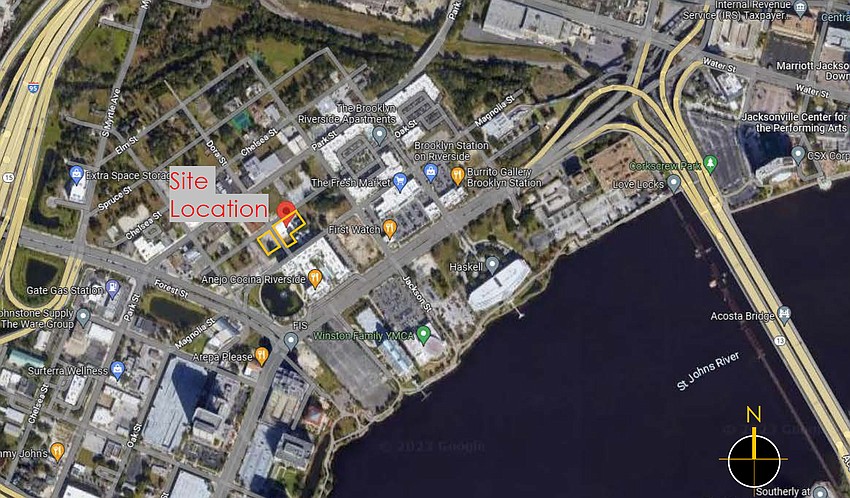 The project will remodel the existing building constructed in 1954. 
In an attempt to maintain the historic qualities of the former machine shop exterior, Dedalus is requesting deviations from the Downtown Zoning Overlay that primarily deal with walls and windows that would affect security, diner privacy and sunlight that could affect the stored wine.
The project includes a mural or similar visual treatment or texture on the wall fronting Oak Street, "to engage customers and the public."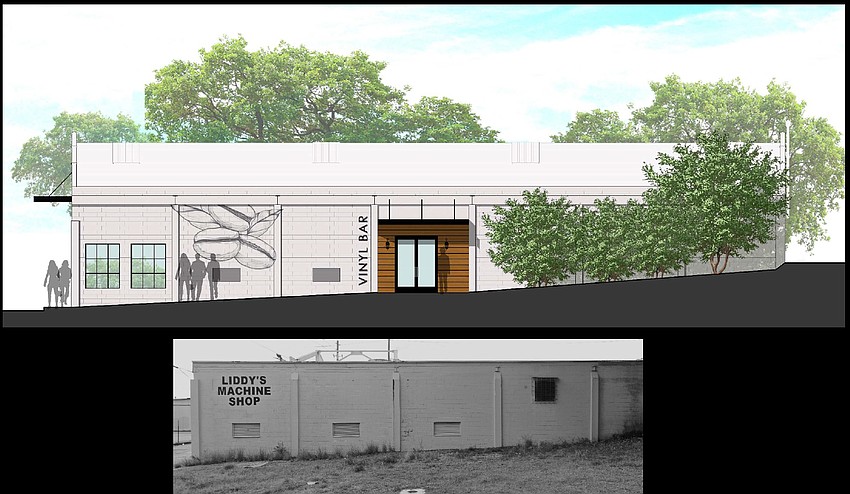 Staff found that the application met all of the conditions to qualify for a deviation.
Dedalus is a Burlington, Vermont-based chain with additional locations in Stowe and Middlebury, Vermont, and in Boulder, Colorado.
The Jacksonville location is a 10,000-square-foot multiuse project with 7,000 square feet for a wine bar and space for the retail sale of wine, cheese and charcuterie. Plans filed with the DDRB show a cafe facing Doro Street and a vinyl music listening room. Behind Liddy's, there will be a courtyard accessible from Oak Street with a smaller, covered wine bar and uncovered outdoor seating.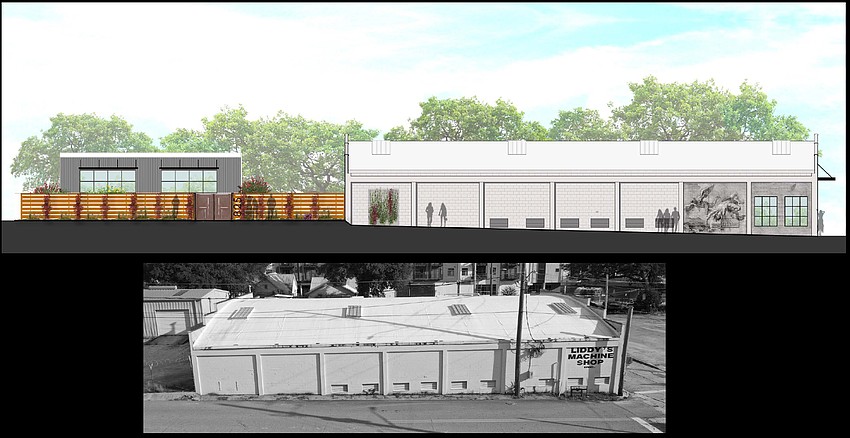 The parking area for 34 vehicles will be across the street from Liddy's on Dora Street.
In April, the DDRB approved the conceptual review of the project.
The meeting is scheduled to begin at 2 p.m. in a conference room at the Main Library, 303 N. Laura St.