The Cool Factor
A dynamic, industrial-styled space juxtaposed with splashes of color and innovation representative of DVI's mission to support and promote a vibrant Downtown Jacksonville.
The Project
The interior, mixed-occupancy tenant build-out of the lower levels of a parking garage, which had no existing interiors or floors for Jacksonville's Downtown business advocacy nonprofit.
Size: 10,624 square feet
Completed: March 7, 2023
Cost: $2,032,631
Architect: ELM – Jacksonville
Contractor: Auld & White Constructors, Jacksonville
Additional vendors: Keister | Webb Engineering – Jacksonville.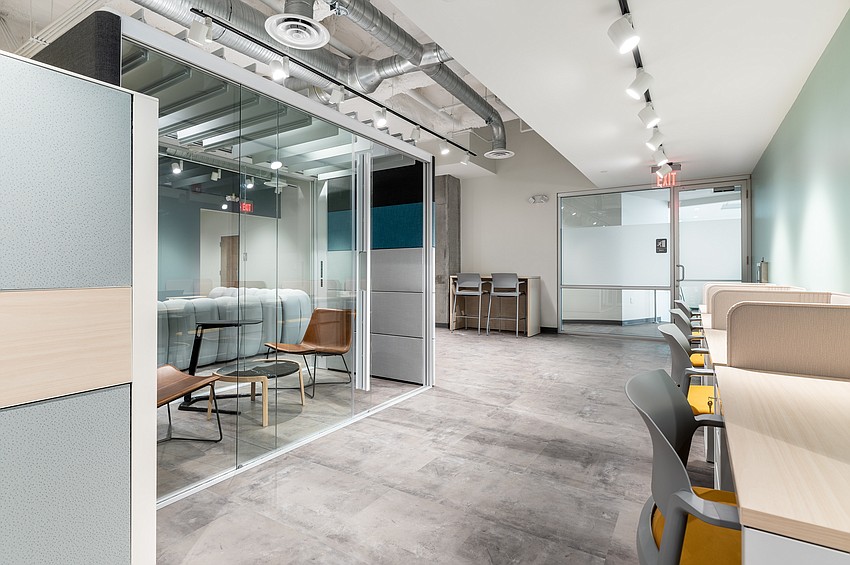 Tenant
Downtown Vision Inc.
More Cool Construction, Plenti restaurant, Click here
See the list of all Cool Construction projects, Click here