The Vestcor Companies Inc. paid $5.6 million for Arlington property to develop the 240-unit Madison Palms affordable apartment community at Merrill Road and Interstate 295.
Through Madison Palms Ltd., Vestcor bought the 12.6 acres Oct. 30, the same day Truist Bank of Atlanta made a $40.75 million construction loan for the project at 8300 Merrill Road.
Vestcor bought the property from Lakeview Christian Fellowship Inc. Lakeview Christian Fellowship formerly was Merrill Road Baptist Church and Christian Ministry Center Inc.
The city issued permits Sept. 29 for the apartment construction at a project cost of more than $38.2 million after a site-clearing permit Sept. 12.
It issued a permit Nov. 7 for Realco Recycling Co. Inc. to demolish the two-story, 15,755-square-foot church building.
Summit Contracting Group Inc. will build the eight three-story apartment buildings, clubhouse, mail kiosk, pavilion and other structures.
Madison Palms will comprise 96 one-, 96 two- and 48 three-bedroom units that include units set aside for income levels. There are no market-rate units.
Ryan Hoover, president of Vestcor subsidiary TVC Development, said Oct. 2 that 132 units will be leased to households making 100% or less of the adjusted area median income.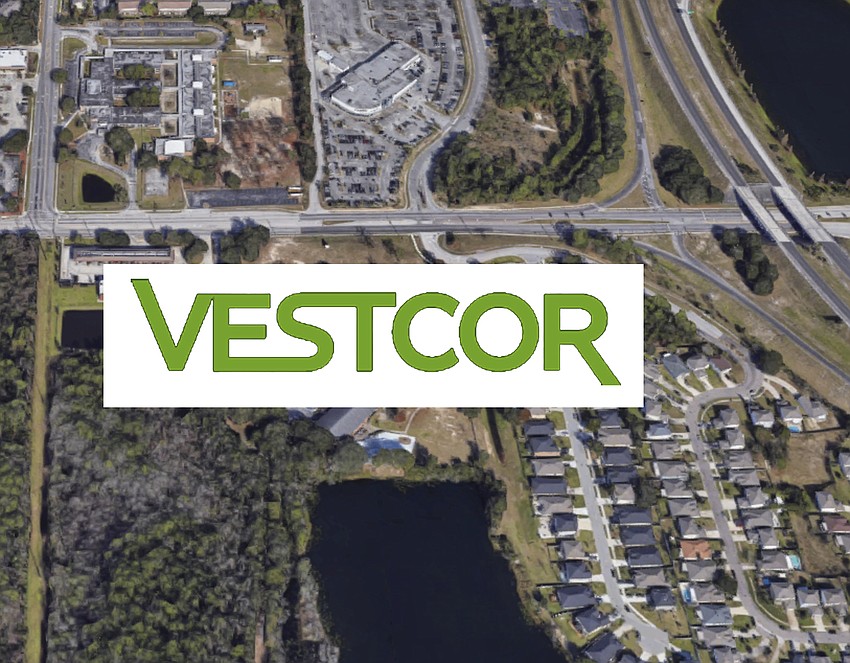 That is $58,000 per year for a single person and $86,000 for a household of four.
Vestcor plans 84 units for households at or below 60% of the median income, $35,000 for one person and up to $50,000 for a family of four.
And there are 24 units for households at or below 33% of the median income, $19,000 for a single tenant and up to $27,000 for a four-person household.
The Jacksonville City Council signed off on a rezoning request Nov. 22, 2022, by Vestcor for the proposed $56.5 million project.
Council's rezoning vote came two weeks after it unanimously approved a $5 million, 17-year loan at 1% to help finance the project. 
City officials hope the financial support and loan, which is below market interest rates, will add to Jacksonville's limited supply of affordable housing. 
For Madison Palms, Vestcor plans to secure tax credits, but the funding also includes a $25.5 million permanent loan; $5 million in general partner equity; $21 million in investor equity; and the $5 million city loan, which will act as a second mortgage. 
Hoover said in October 2022 the city loan is necessary because tax credit equity does not cover the same percentage of project costs as it did before the coronavirus pandemic. 
"It's difficult to get larger deals done with tax credits with (construction) costs going," Hoover said Oct. 2.
"The city loan also enables us to make the 132 units reserved for people at or below 100% AMI which will serve a much wider range of incomes for workforce housing while still being below market," he said.
The developer told the city that construction would begin Nov. 1, 2023, and be completed by March 1, 2025. 
The Jacksonville-based multifamily housing developer's funding model in the past decade for its affordable and workforce apartment projects, such as Lofts at LaVilla and Lofts at Jefferson Station Downtown, relies on low-income housing tax credits from the state of Florida.