Jacksonville-based Armor Holdings Inc. grew from a bulletproof vest company to a major military contractor before it was sold for $4.5 billion in 2007.
Cadre Holdings Inc., which was spun out of that business after the sale, serves a market closer to Armor's roots and is not seeing a sales bump from the military market.
"The ongoing conflicts in Ukraine and the Middle East have not impacted our businesses in any material way," CEO Warren Kanders said in Cadre's quarterly conference call Nov. 8.
Jacksonville-based Cadre makes safety and survivability products mainly for law enforcement and first responders.
The company reported third-quarter sales rose 12% to $125.1 million, which it attributed to domestic demand for armor products and international orders for crowd-control products.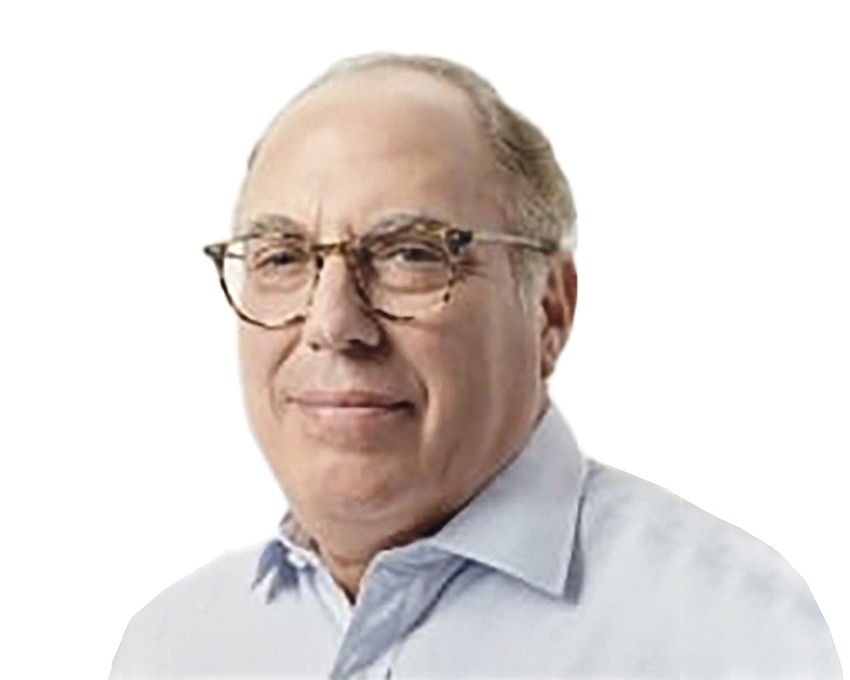 "We are in an environment where geopolitical conditions seem to get worse by the day and the level of internal conflict inside most countries is on the rise," Kanders said.
"Domestically, the levels of danger facing first responders have not abated to any appreciable degree, if at all," he said.
Cadre's earnings more than doubled in the quarter to $11.1 million, or 29 cents a share, benefiting from higher profit margins as sales increased.
Kanders took control of Armor Holdings in the mid-1990s and began building the company into a military contractor with several acquisitions.
One of the acquired businesses provided armor for Humvees used by the U.S. military in the Iraq war beginning in 2003, generating big sales for Armor.
England-based BAE Systems Inc. bought Armor in 2007 but in 2012, Kanders led an investment group that bought back the subsidiary that focused on products for first responders.
He took Cadre public in 2021.
Cadre continues to grow through acquisitions and Kanders has consistently expressed interest in expansion opportunities.
He said the company signed a letter of intent three weeks ago for a "tuck-in" acquisition of a company with $19 million in annual revenue. But he said Cadre cannot yet provide more details.
Even without acquisitions, Kanders projects continued growth.
"We see no sign that the secular trends driving demand for our products are going anywhere but up," he said.
FNF earnings lifted by annuities and life subsidiary
Fidelity National Financial Inc. reported lower third-quarter revenue as high mortgage rates slow homebuying and lessen demand for its main title insurance business.
However, Jacksonville-based Fidelity's earnings rose because of strong results from its majority-owned F&G Annuities and Life Inc. subsidiary.
Revenue fell 13% to $2.78 billion as applications for home purchases in the U.S. fell to their lowest level since 1995, CEO Mike Nolan said in Fidelity's Nov. 8 conference call with analysts.
"As a result, we continue to be focused on managing expenses," he said.
Nolan said Fidelity has reduced the employee count in its field operations by 13% over the last 12 months and reduced the number of title insurance offices across the country from about 1,400 to below 1,300.
"We anticipate order volumes (for title insurance) at or near historic lows as we close out the year and into the first quarter," Nolan said.
Fidelity's adjusted earnings rose 22% in the quarter to $333 million, or $1.23 a share, with the F&G business contributing 31% of its earnings.
Fidelity spun off 15% of F&G as a separate public company in December 2022, while continuing to own the other 85%.
New CFO sees potential for FIS stock gains
Fidelity National Information Services Inc., or FIS, reported third-quarter revenue rose 4% to $2.49 billion.
However, adjusted earnings from continuing operations fell by 7 cents a share to 94 cents, mainly due to higher interest costs.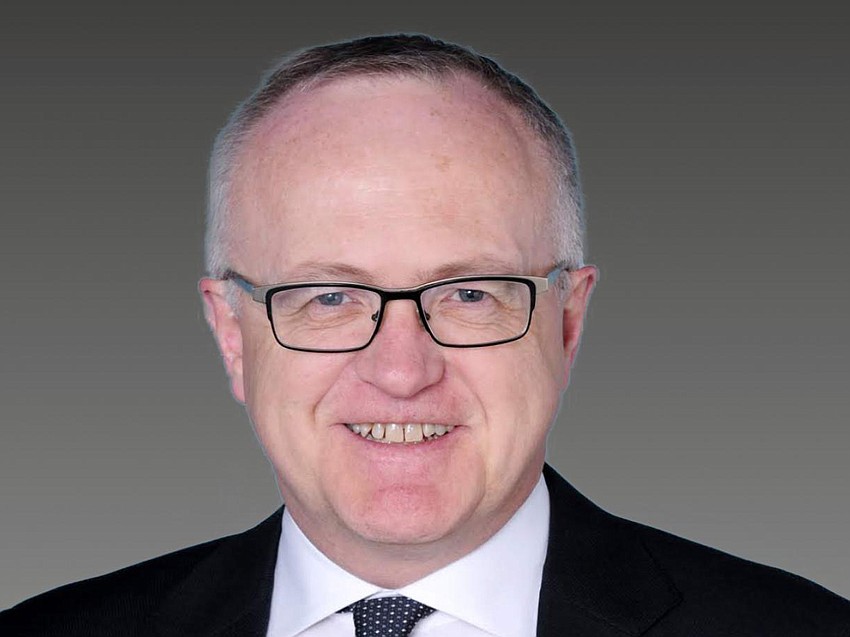 The company's Nov. 7 conference call gave analysts their first chance to question new Chief Financial Officer James Kehoe, who joined the Jacksonville-based financial technology company in August.
Kehoe left Walgreens Boost Alliance Inc., the 27th-ranked company in the Fortune 500, to joined 283rd-ranked FIS. One analyst asked why he wanted to come to FIS.
Kehoe said he was impressed with Stephanie Ferris, who was promoted to CEO in December, and the rest of the leadership team.
He said he was also impressed with the company's potential.
"We definitely wanted the share price to increase," Kehoe said.
"I looked at it, and I think the plans we have are incredibly compelling, and I joined for the potential of the future," he said.
FIS announced a plan in July to sell off a majority stake in its merchant payments subsidiary, Worldpay, which is expected to close in the first quarter of 2024. In the meantime, it is classifying Worldpay's results as discontinued operations.
The company is projecting total 2023 revenue, including Worldpay, of $14.6 billion to $14.65 billion. But it is projecting revenue from continuing operations of $9.81 billion to $9.84 billion.
FIS was spun off from Fidelity National Financial in 2006.
RYAM reports third-quarter loss
 Rayonier Advanced Materials Inc., or RYAM, reported a third-quarter net loss from continuing operations of $27 million, or 41 cents per share.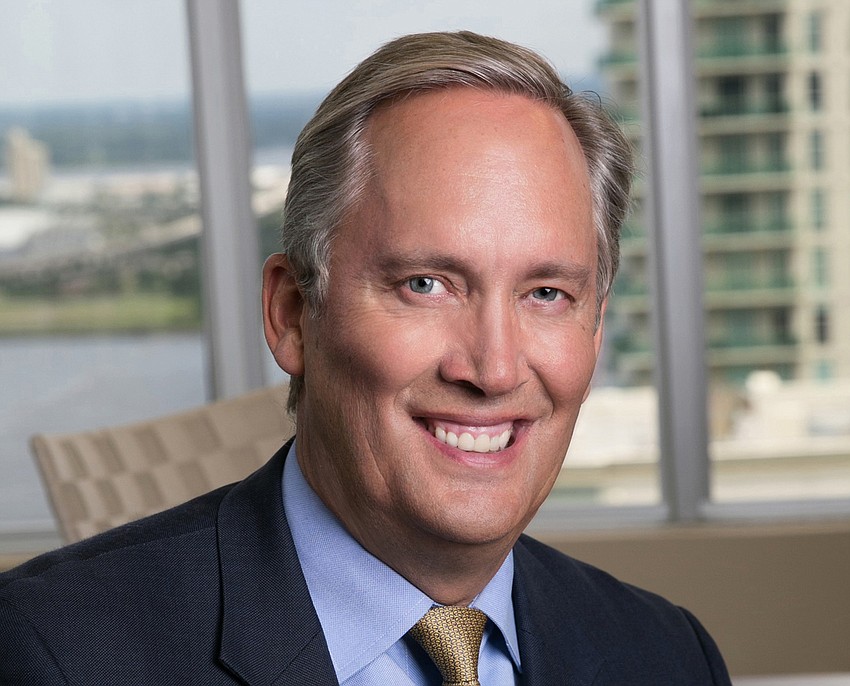 The loss was no surprise after CEO De Lyle W. Bloomquist said at an October investor conference that it was a weak quarter.
Jacksonville-based RYAM has reported losses from continuing operations for four consecutive years.
The maker of cellulose specialties products said after the investor meeting that it engaged a financial adviser to explore a sale of its paperboard and high-yield pulp businesses, which are considered noncore assets.
"We're actively working with our adviser and making good progress on this front and expect that we will announce a sales transaction in the first half of 2024, if our value expectations are met," Bloomquist said in a Nov. 8 conference call.
FRP Holdings earnings rise
FRP Holdings Inc. reported third-quarter earnings more than doubled to $1.26 million, or 13 cents per share.
The Jacksonville-based commercial real estate developer said in an October investor presentation that it was remaining patient and waiting out the current environment of high interest rates and construction costs.
"We are shifting towards (relatively) less capital-intensive projects like warehouse construction, where we can use our cash on hand to finance construction on an all equity basis and develop in-demand industrial product while the interest rates on construction loans keep most development on the sidelines," FRP said in its Nov. 8 earnings news release.
Treace lowers revenue forecast
Treace Medical Concepts Inc. reported revenue rose 23% in the third quarter to $40.8 million.
However, the Ponte Vedra-based company lowered its full-year revenue forecast slightly from a range of $191 million to $197 million to a range of $182 million to $186 million.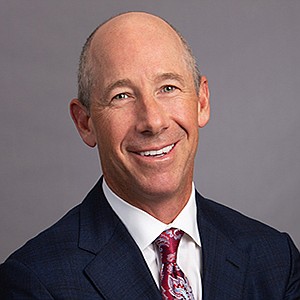 "Second, we also made the strategic decision to further refine our SpeedPlate platform, extending our timeline to achieve full commercial supply until the first quarter of 2024," he said.
Treace Medical, which has focused on surgical treatments for bunions, has been expanding with other foot treatments. SpeedPlate is a system for implants in the foot.
"We're at the beginning of what we believe will be a strong cadence of new product launches, as well as cause for real excitement with our new SpeedPlate platform and our other emerging growth drivers still to come in 2024," Treace said.
Treace Medical reported an adjusted net loss of $17.5 million, or 28 cents a share, in the quarter.
Analysts project the company, which went public in 2021, will not reach profitability for at least a couple of years.
Redwire expects continued growth
Redwire Corp. reported third-quarter revenue rose 68% to $62.6 million as the Jacksonville-based space technology company continues to seek opportunities for contracts from all over the world.
"It is appropriate to acknowledge that there is some risk associated with the NASA budget due to potential congressional budgeting outcomes playing out in the U.S. government," CEO Peter Cannito said in Redwire's Nov. 7 conference call.
"However again, our diversity here provides us some mitigation as demand for the European Space Agency remains strong. In addition, we are seeing strong demand signals from other multinational civil space agencies across the globe," he said.
"So the bottom line is this: The space industry has entered a dynamic period with a number of different market trends affecting overall market demand."
Redwire reported a net loss of $6.3 million in the quarter.
Like Treace Medical, Redwire went public in 2021 and is projected to be at least a couple of years from reaching profitability.
Cadrenal touts efficiency in managing cash
Ponte Vedra Beach-based Cadrenal Therapeutics Inc. went public in early 2023, and the company reported a third-quarter net loss of $1.04 million as it continues in its startup phase with no product on the market.
Cadrenal is developing a drug called tecarfarin that it says can prevent heart attacks, strokes and deaths due to blood clots in patients with certain rare medical conditions.
"We continue to be highly efficient in our cash management, having utilized only $628,000 of cash during the most recent quarter," Chief Financial Officer Matthew Szot said in Nov. 9 news release.
"With $9 million of cash on the balance sheet, we believe we have sufficient flexibility to continue to progress our path to initiate a pivotal trial in 2024," he said.