"A hundred years from now, it will not matter what my bank account was, the sort of house I lived in, or the kind of car I drove… but the world may be different because I was important in the life of a child."
— Forest E. Witcraft
When assigned to preside in one of the two Juvenile Delinquency and Dependency divisions, I was not at all sure how that would be different from presiding in any of the other "adult" divisions.
Which of my life experiences, I wondered, would come into play in dealing with children? They are, after all, not miniature adults. They are instead children with different abilities, thought processes and even communication styles than adults who appear in court.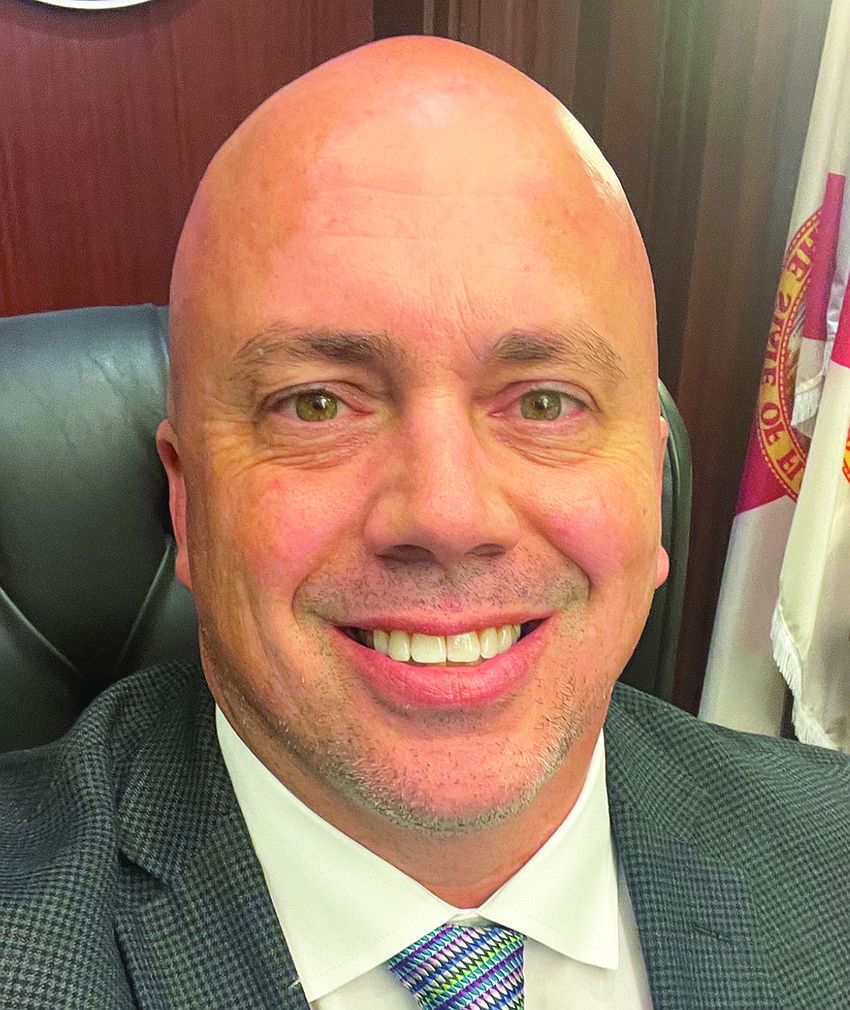 As it turns out, one of my past and current life experiences quickly came into play: Football, both being coached as a former player and now coaching. 
Much of what I learned playing at the collegiate level, and now volunteering as a coach with players at my former high school, has carried over into my current role as a circuit judge in the Juvenile divisions.
Additionally, I am a proud parent of my adorable, delightful daughter, who is eight years old.
When I began handling these types of juvenile cases in January 2022, I quickly discovered that the collective value of the time I have spent both as a parent and a coach is immeasurable.
In the Delinquency Division, children of various ages appear before me. Some are as old as 17 or even 18 in some circumstances, and some are as young as 10 years old and many kids are between ages 10 and 18.
Many of these youths have never been in a courtroom, or even the courthouse. I have tried to always be mindful of that reality. 
I also try to remember that most all of the young individuals that appear before me on delinquency matters seemingly have little, if any, knowledge or understanding of not only how the legal process works, but what many of the legal terms and jargon used mean.  
Within the Delinquency divisions are some fantastic diversion programs. I am fortunate to be the assigned judge to one, referred to as "Hope Court." It allows me, as well as the others involved such as the child's attorney, the prosecutor and involved persons with various agencies to all sit at a roundtable setting in the courtroom, including with the child and parent.
While it is more informal than typical court proceedings, it also allows for more hands-on involvement to help facilitate the implementation of services the youth might need.
It also provides the appropriate forum for general encouragement from the group to the child. As a coach of high school football players, I'm tasked to encourage. The opportunity to provide some uplifting words to kids in Hope Court is very rewarding.  
Just like when I'm a coach or parent, at times I have to be more firm. Some youths who appear before me who have records, or more serious charges. For those kids, a firmer approach might be best. 
Similar to the Delinquency division, in the Dependency division there are routinely circumstances that arise when I might draw upon what I have learned as either a coach, and or a parent.
These proceedings are different in that it is the parents that appear before me, not the child.
My first contact with the parent is usually at the initial shelter hearing.
As a parent myself, I try to remain cognizant of the fact the parents whose child was just taken are likely overwhelmed.
The last time I see the people involved, other than the parents, is at the adoption hearing, during which I take any opportunity to be a coach to each child and adoptive parent.
The adoptions always warm my heart and soothe my soul.
Collins Cooper was elected to the bench in 2018 without opposition.