As CSX Corp. reported lower third-quarter revenue and earnings, growth in auto shipments was a bright spot for the Jacksonville-based railroad.
Unfortunately, the strike by the United Auto Workers against the three largest U.S. carmakers could slow that growth. However, CSX Chief Executive Joe Hinrichs is optimistic the labor contracts will be resolved soon.
"I would be surprised if this thing lasts a lot longer," Hinrichs said in an Oct. 20 interview after CSX's earnings report. He said it's in both union and management's interest to come to an agreement as quickly as possible.
Hinrichs knows a lot about the subject because in his previous job as president of automotive operations for Ford Motor Co., he gained a reputation of working well with the UAW.
"We're all watching it very carefully because automotive is an important part of our business" at CSX, he said.
The volume of autos shipped by CSX in the third quarter rose 19% and auto-related revenue rose 12% to $308 million.
However, freight traffic in other segments of the business slowed and total revenue declined by 8% to $3.57 billion.
Earnings dropped by 10 cents a share to 42 cents.
Hinrichs said the UAW strikes have not had a big impact on CSX's business yet because the company reallocated resources used to serve the Big Three automakers to other car manufacturers.
"We have good business with the autos. We've grown our share with the automakers this year," he said.
However, "if it (the strike) goes on for a longer period of time, it will have an impact on us," he said.
Hinrichs joined CSX in September 2023 as the company and other major railroads were working on contracts with rail unions.
The two sides agreed on contracts in late 2022 but CSX has had to negotiate additional contracts on paid sick leave with individual unions this year.
Before its earnings report, CSX on Oct. 19 announced an agreement on sick leave with the Brotherhood of Railroad Signalmen, covering 400 workers, after previously agreeing with most of its other big unions.
Hinrichs said CSX is still negotiating over sick leave with one more major union, the Brotherhood of Locomotive Engineers and Trainmen.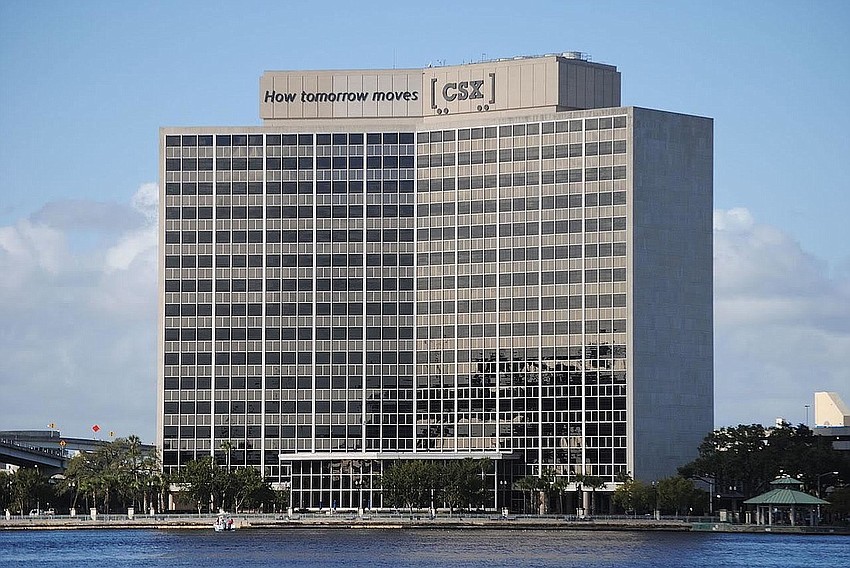 The overall contract settled last year covers the years 2020 through 2024, so CSX will have to enter negotiations for new contracts next year. Hinrichs, who has prioritized improving the company's relationships with its employees, is hoping the next round of negotiations will be smoother.
"I think all parties aren't satisfied with how it went last time," he said.
"I'm very pleased with the relationships we have at CSX with our union partners."
Although third-quarter revenue and earnings fell, Hinrichs said he is "cautiously optimistic" about the economy and its impact on freight shipments.
"What we're seeing is a little bit of upswing in orders to start the fourth quarter across most of our customer segments," he said.
International intermodal business is lagging but other business segments are increasing, he said.
"It's still pretty fragile out there," Hinrichs said.
"A little progress but obviously there's more to be done with the economy going forward."
CSX's earnings were in line with analysts' forecasts, but revenue was slightly higher than the average forecast of $3.55 billion, according to Yahoo Finance.
CSX's stock opened 36 cents higher Oct. 20 at $30.90 after the earnings report, which came after the market closed the previous day.