The STEAM Institute, an interdisciplinary center at Jacksonville University offering studies in science, technology, engineering, the arts and mathematics, is open after years of planning and a major overhaul to a 30,000-square-foot building on the Arlington campus at 2800 University Boulevard N.
JU President Tim Cost led the ribbon-cutting Aug. 24 for the opening of the center and the conversion of the two-story building, formerly the Lazzara Health Sciences Center.
Permits were issued last summer for the $1.6 million project.
The center provides a direct connection between the academic world and business in the Jacksonville area, Cost said.
"We're looking for the natural connections that are taking place out in the real business world and how we can prepare our students," he said, adding the interdisciplinary nature of the institute is key.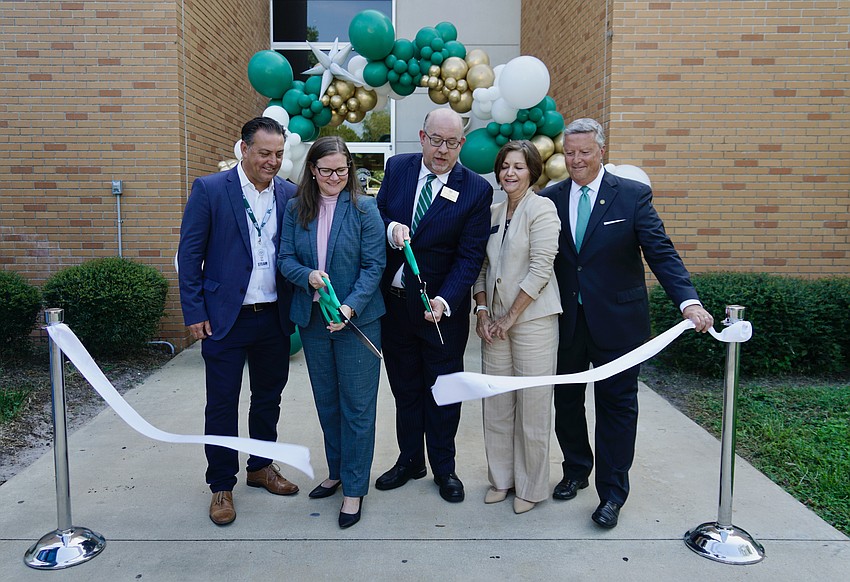 "This is the embodiment now of the representation of everything we're learning from everybody here."
The curriculum includes financial technology, engineering, public policy, business, animation and film. 
Cost said the programming among disciplines at the center provides a solid foundation for students seeking to enter the business world. Even the location in the center of the campus is significant. 
"We believe in co-location. You put the smartest people together in their natural fields. You don't put them on opposite ends of a 300-acre campus. You put them together, in a single space, where they can do excellent work right here on the main quad and all day thousands of students walk back and forth," he said. 
Bill Hill, professor of Media Arts at JU and executive director of the STEAM Institute, said the center's goal is to encourage more interaction between academic disciplines.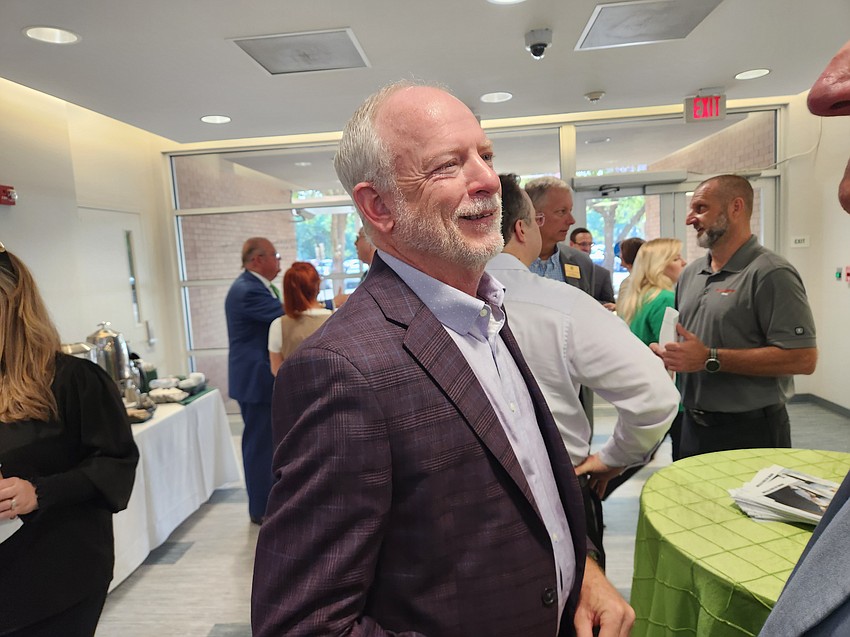 "With the creation of the STEAM Institute, we are striving to remove barriers between disciplines to foster a collaborative exchange of ideas that will empower our students to solve the complex challenges of today and tomorrow and to meet the demands of the dynamic and evolving workforce," Hill said in a news release.
Tim Snyder, dean of the JU Linda Berry Stein College of Fine Arts & Humanities, said the institute blends arts, business and engineering.
"It's different now. Our students in the arts must graduate with a basic understanding of how to forge a career for themselves, market themselves, work in social media (and) have a basic understanding in business practices," Snyder said.
Cost said the STEAM Institute will provide a better education for students and make them more attractive recruits to businesses seeking more well-rounded employees.
Aaron Bowman, senior vice president of business development for JAXUSA Partnership, the economic development division of JAX Chamber, said there was no doubt the center's students will be considered more lucrative hires by companies.
"Absolutely, companies only go where they're going to succeed and be able to find talent," Bowman said.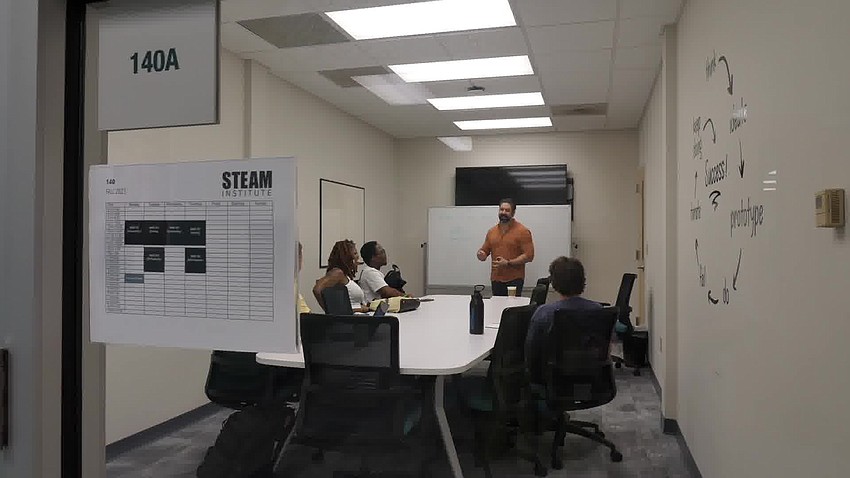 "Of course, with the dynamic change in technology, having this in your backyard, there is an avenue for you to have all the talent you need and you don't have to import it. So, this is a big deal, " he said.
While the STEAM Institute serves JU and local businesses, Bowman said it's also part of the puzzle for attracting more employers to Jacksonville.
"I think it is a big piece," Bowman said. 
"It's not uncommon when we have a client come visit that we do bring in the universities and they can talk about how they can partner with them and give them the talent they need," he said.
"Having this program here is going to be viewed very favorably by many companies that come and take a look at Jacksonville."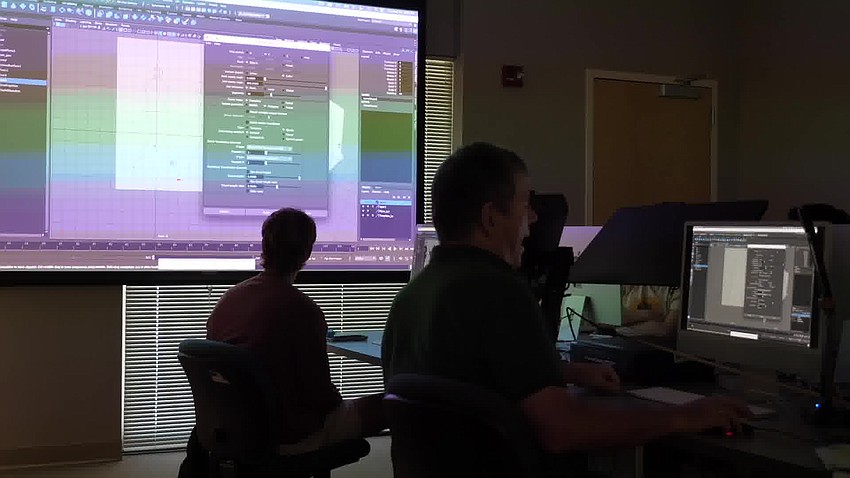 He said the having interdisciplinary academic offerings in one location is an attractive feature in itself.
"I think that's a positive. Because if you put all your eggs into one basket, you can't be very adaptive. By the fact that this has all those pieces intertwined, really I think means it can support a lot more industries and business initiatives than if it was just an individual college campus," Bowman said. 
The STEAM space includes:
• The FinTech Lab at JU provides an experiential setting where students apply software, mobile applications and other technologies that support wealth management, banking and financial services. Students will learn AI and machine learning, big data analysis and financial programming in the lab. 
• The 2,200-square-foot Film and Media Studio serves as a space to produce high-quality visual and audio products with industry cameras, lighting, audio and equipment. Students in animation, communication, dance, engineering, design and theater will collaborate in the space.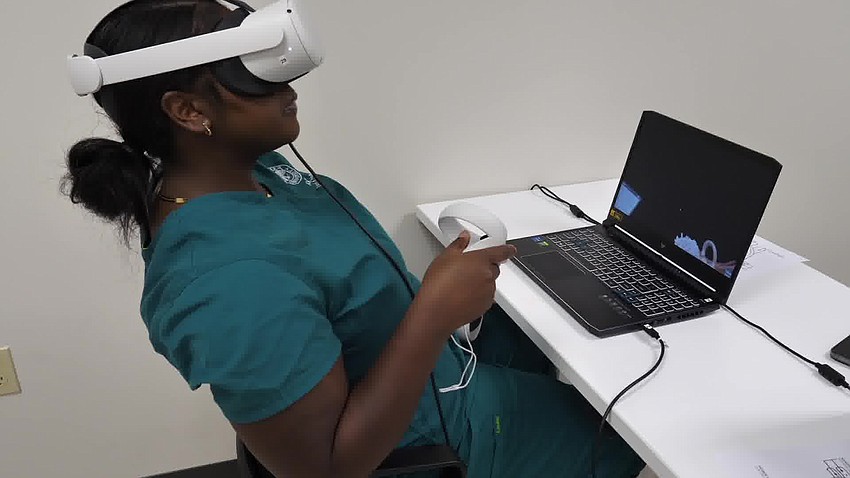 • Animation, Design and Illustration Studios are creative spaces for motion graphics, data visualization, creative entrepreneurship, game design, 3D modeling, virtual reality, medical imaging and 3D printing.
• In Robotics Design, students explore the precision movements of robotic systems by using computer programs to control a robotic combination of sensors and motorized wheels and actuators that can perform a complex task or drive through a maze.
• The Immersive Learning Studio is a scalable space to develop immersive simulation technology for instruction across multiple disciplines. The space supports the creation of original virtual reality content for educational and entertainment applications in partnership with Media Arts. It also can be used in clinical nursing training, applied health sciences, aviation, military and global studies.