Maple Street Biscuit Co. continues expanding the chain founded in Jacksonville, outpacing the growth of parent company Cracker Barrel Old Country Store Inc.'s signature chain of restaurant and retail locations.
Cracker Barrel reported Sept. 13 that Maple Street had 59 restaurants in 10 states at the end of the fiscal year July 28, up from 51 at the end of fiscal 2022.
Maple Street had 33 restaurants in seven states when Cracker Barrel bought the company, then headquartered in Orange Park, for $36 million in October 2019.
Meanwhile, the company had 660 Cracker Barrel locations at the end of fiscal 2023, down from 664 the previous year.
The company said it plans to open four to five new Maple Street restaurants in the first quarter of the new fiscal year, but just one or two Cracker Barrel sites.
Cracker Barrel reported revenue rose 0.8% in the fourth quarter to $836.7 million, with adjusted earnings rising by 22 cents a share to $1.79.
However, during a conference call with analysts, company officials said the results were disappointing.
The company does not report data for Maple Street but said restaurant sales at Cracker Barrel sites open for more than one year rose 2.4% in the quarter, helped by an 8.7% increase in menu prices, while retail sales at those stores dropped 6.8%.
CEO Sandy Cochran said the company was expecting higher customer traffic when the summer travel season began in June and July.
"Unfortunately, this didn't materialize and our restaurant and retail sales performance came in below our expectations," she said.
"Although they've stabilized, we believe these fourth-quarter traffic trends will continue through most of the first quarter as well."
Cochran said Cracker Barrel's performance was impacted by a "challenged consumer environment" but also by the company's marketing and media strategy.
The company is counting on marketing initiatives including a new Cracker Barrel Rewards loyalty program.
"The program is gamified, allowing guests to earn additional pegs through fun challenges as well as surprise and delight events," Cochran said.
"We've been testing it with positive results among our own employees, who we know will be the best ambassadors for the program and key to its rollout."
Cochran is retiring as CEO and will become executive chair of the board Nov. 1.
Cracker Barrel announced in July it hired Julie Felss Masino to succeed Cochran.
Masino was most recently president of international for Taco Bell after previously serving in several executive roles at Starbucks Corp.
"Although traffic is challenged, the fact is our absolute traffic numbers would be the envy of many brands," Masino said in the conference call.
"I'm confident that we have the core elements to address our current challenges and regain lost ground."
Truist plans cuts as North Florida Regional head exits
Truist Financial Corp. announced a plan including "sizable reductions in force" to cut $750 million in expenses, and also said North Florida Regional President Emily Dawkins is leaving the bank.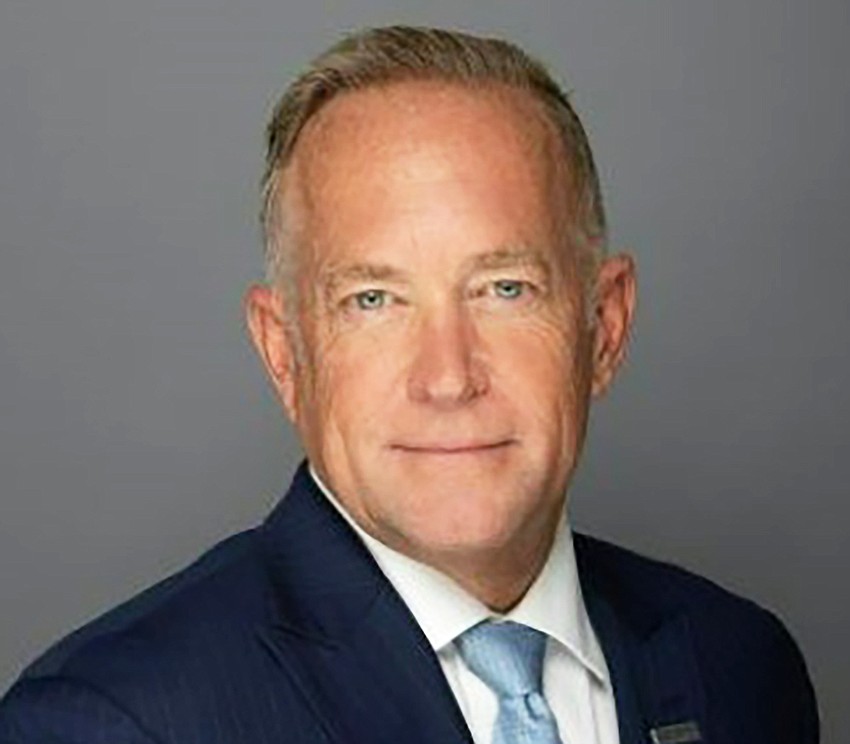 Steve Fisher, who had been head of Truist's regional operations in Orlando, will now become Florida North regional president for an area that includes North, Central and much of Western Florida. Will Landreth remains as Jacksonville market president, Truist said.
The Charlotte, North Carolina-based company did not say whether the Florida moves were related to its plan announced Sept. 11 in an investor presentation to the Barclays Global Financial Services Conference. 
However, the presentation said the plan includes "consolidation of redundant/similar functions" and "geographic simplification."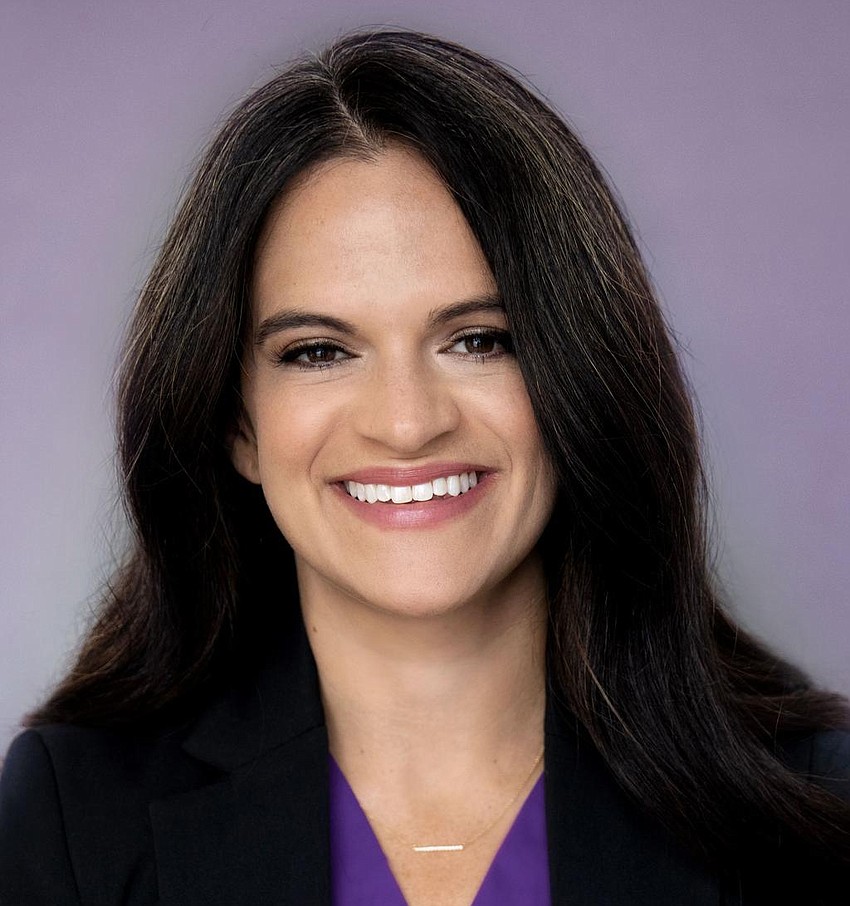 Dawkins was named regional president in September 2021. Truist said in an emailed statement that Dawkins will continue in her role through the end of the month and then take time off to spend with her family and follow other pursuits, including her work with Rethreaded, a nonprofit organization that helps survivors of human trafficking.
Truist has 28 branches in the Jacksonville market, according to Federal Deposit Insurance Corp. data. The company has 410 employees in Northeast Florida, according to JAXUSA Partnership data.
Citigroup is reorganizing its business lines
Citigroup Inc. also announced a reorganization of its operations at the Barclays conference, without announcing any cost savings targets. But the company did hint at job cuts coming.
Citigroup is one of Jacksonville's largest employers with about 4,200 jobs, the company said in an emailed response to questions about the reorganization.
The company has operated a large credit card operations center in Jacksonville since 1997, when it bought AT&T's Universal Card business, but the company said it has about 30 business functions in Jacksonville.
Its banking subsidiary, Citibank, has just one branch in the Jacksonville market at the credit card center at 14000 Citicards Way on the Southside.
Citigroup CEO Jane Fraser said Sept. 13 at the Barclays conference that the company's moves will flatten the organization, creating five main business lines reporting directly to her.
"It also enables me to be much more directly involved in making sure that those businesses are performing and that we're realizing the synergies from across them," she said, according to a transcript posted by the company.
Chief Financial Officer Mark Mason said some people at the top levels of the organization have left because of the restructuring.
"The next couple of months are around drilling into the deeper layers of our organization in order to drive that cost out, to box and dimension that cost and drive it out of the organization over the next couple of quarters," he said.
"We have taken hard, consequential, tough decisions here. They are not going to be universally popular within our bank. It's going to make some of our people very uncomfortable. I am absolutely fine with that," Fraser said.
"I am confident that our strongest performers are going to be fully supportive of these moves, and it is absolutely the right thing to do for our shareholders. So this is the right time to make this next step and we are fully leaning into it."
Third analyst rates Redwire at 'buy'
Redwire Corp. hasn't lived up the lofty revenue projections it made before it went public two years ago, but analysts are encouraged by what they see from the Jacksonville-based space technology company.
Roth Capital Partners Suji Desilva initiated coverage of Redwire with a "buy" rating Sept. 13, becoming the third Wall Street analyst covering the company, all with buy ratings.
"We believe Redwire's program contract-based revenue model provides strong visibility and predictability for investors. We estimate that Redwire today has hundreds of millions of dollars in contracted backlog and several billions worth of pipeline revenue opportunity," Desilva said in his report.
Desilva's report came two days after a presentation by Redwire's top executives at an H.C. Wainwright investment conference in New York.
Chief Financial Officer Jonathan Baliff said at the conference that Redwire is expecting $220 million to $250 million in revenue this year, but the company has a $3.7 billion pipeline of "actionable contracts in the next number of years."
Before it went public in September 2021, Redwire had projected revenue of $424 million in 2023, reaching $1.4 billion in 2025.
At the conference, CEO Peter Cannito said Redwire has national security clearances that give the company an advantage in competing for government contracts.
"These are things that take many years to build up over time," Cannito said.
"This has given us a significant advantage and gives us a much larger total addressable market than if we didn't have these capabilities."
Desilva said another advantage for Redwire is its technology to build things in space, as opposed to competitors who have to complete their work before a launch.
"We believe that Redwire's product portfolio coordinates key elements required for a more sustainable space infrastructure footprint," he said.
Desilva set a $10 price target for Redwire's stock, which was trading at $3.11 at the time of his report.
Cadrenal gets Nasdaq letter on low stock price
The Nasdaq Stock Market welcomed Cadrenal Therapeutics Inc. after its January initial public offering, bringing in CEO Quang Pham to ring the closing bell Feb. 8.
However, the Ponte Vedra Beach-based pharmaceutical company's stock price has dropped sharply since the IPO, prompting a noncompliance letter from Nasdaq.
Cadrenal said in a Securities and Exchange Commission filing it was notified Sept. 6 that it was not in compliance with Nasdaq's listing rules, which require the stock to maintain a price above $1.
Cadrenal, which went public at $5 a share, has been trading below $1 since late July.
Cadrenal is developing an anticoagulant called tecarfarin, designed to prevent heart attacks, strokes and deaths due to blood clots in patients with certain rare medical conditions. However, the drug is not on the market, so Cadrenal has no sales.
The company has 180 days to regain Nasdaq compliance by getting the price above $1 and could receive an 180-day extension after that.
"The Company intends to monitor the closing bid price of its common stock and, if appropriate, consider further available options to regain compliance with the Rule, including effecting a reverse stock split, if necessary," Cadrenal said in the filing.
Chancey Metal acquires Exact Inc.
Jacksonville-based Chancey Metal Products acquired Exact Inc., according to a Sept. 15 news release by Exact's financial adviser, Heritage Capital Group.
Exact was founded in Jacksonville in 1964 as a manufacturer of precision sheet metal and provides assembly for the electronic and communication industry.
Chancey, founded in 1986, is a fabricator and installer of metal stair and railing systems. Before buying Exact, Chancey acquired Jacksonville companies CF Machine & Tool, FabTech Supply, and SS Metals and Plastics.
Terms of the Exact deal were not announced.