Piccadilly, the Southern comfort food cafeteria where customers move along the food line to fill their trays with staff-served baked chicken, fish, liver and onions and roast beef, is closing its last Jacksonville location.
The site is marketed for re-use or for a raze-and-rebuild.
A dozen or so customers lined up before the restaurant opened at 11 a.m. Sept. 26 for the last day.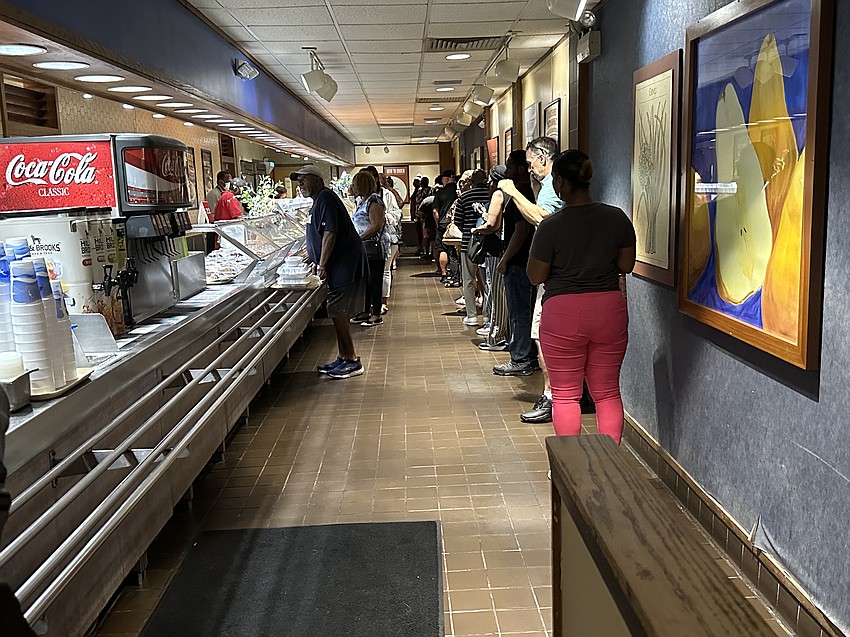 The cafeteria at 3216 University Blvd. S., near Beach Boulevard, posted a sign on its door:
"After proudly serving the Jacksonville community for over 50 years, we are sorry to announce we are closing our doors permanently on September 26th, 2023," it says.
"We thank you for your continued support through the years!"
It was signed "Piccadilly Management."
One employee said the restaurant would close at its regular time, 8 p.m., although some in the crowd thought it would close earlier.
Piccadilly had several restaurants in Jacksonville but had closed all but one. The most recent to close were near Regency Square Mall and in West Jacksonville.
Piccadilly was known for its entrees with two sides and fresh bread.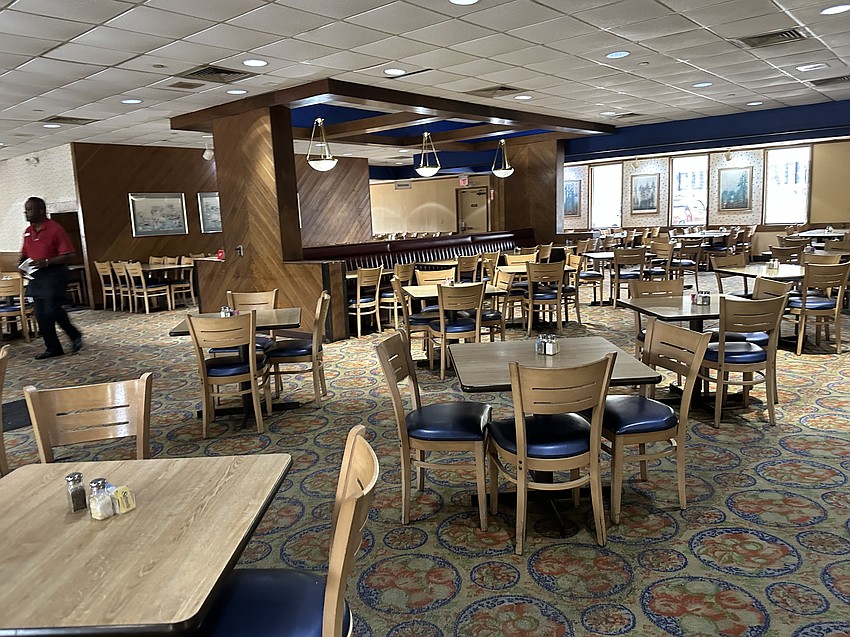 The online menu shows an entree of chicken tenders (three pieces $10.99, five pieces $12.99); chopped beef ($12.99); fried shrimp (dozen for $12.99, 18 for $14.99); and southern fried fish (two pieces, $11.99; three pieces, $13.99).
The choice of sides included broccoli, broccoli rice au gratin, carrot souffle, corn, french fries, fried okra, green beans, macaroni and cheese, mashed potatoes, turnip greens and white rice.
The breads included soft rolls, jalapeno cornbread and garlic bread.
There also were desserts and beverages.
Piccadilly also offers family packs starting at $30 and $35.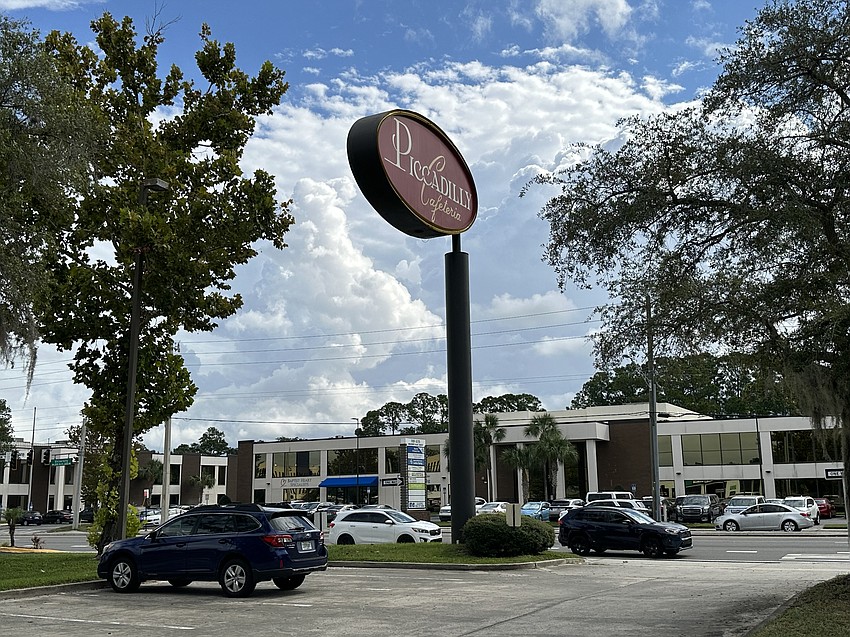 Some customers may recall the machine where they could create miniature ice cream cones.
Piccadilly.com shows the Baton Rouge, Louisiana-based company has 31 locations in Alabama, Florida, Georgia, Louisiana, Mississippi, Tennessee and Virginia.
The other Florida Piccadilly is in Hollywood.
The loopnet.com real estate site shows the 12,000-square-foot building, built in 1985, is available and that the structure can be removed for redevelopment of the 2.83-acre site.
Goldstein Commercial Properties Inc. is representing the property for a ground lease.
It is owned by a trust based in St. Augustine.
"We have the property listed and we are marketing the property for a long-term tenant to lease the property or renovate and or redevelop for a long-term credit tenant – and possibly a new build-to-suit," said Goldstein Commercial Properties President Barry Goldstein.
He said the property includes the 12,000-square-foot restaurant on about 2.83 acres.
Piccadilly issued a statement late afternoon Sept. 26:
"After serving the Jacksonville community for over 50 years we can confirm that this location will close permanently on 9/26/2023. We would like to express our gratitude to all our valued guests, team members, and management that contributed to our success through the years. While we are leaving Jacksonville, we are excited to continue serving the state of Florida our classic southern dishes at our Hollywood, FL Piccadilly that remains open. Our hope is that we see guests from Jacksonville during their travels visiting any of our 30 open locations that span 7 states. Piccadilly knows that no distance is greater than the love of homestyle southern food and we hope to see you in our cafeterias soon."