Epic Theatres is interested in operating the IMAX theater at World Golf Village and Reverb Church would like to build a mini-golf course there.
Representatives of those organizations were among more than 70 people who spoke Sept. 27-28 about the future of the World Golf Hall of Fame building and property at World Golf Village before St. Johns County Commission members.
The World Golf Hall of Fame, at Interstate 95 and International Golf Parkway, closed Sept 1 and is moving back to Pinehurst, North Carolina, where it was founded. A neighboring PGA Tour Productions facility also is leaving in 2024.
The property that housed the Hall of Fame, along with an IMAX theater, is owned by the county and the building was leased to the Hall.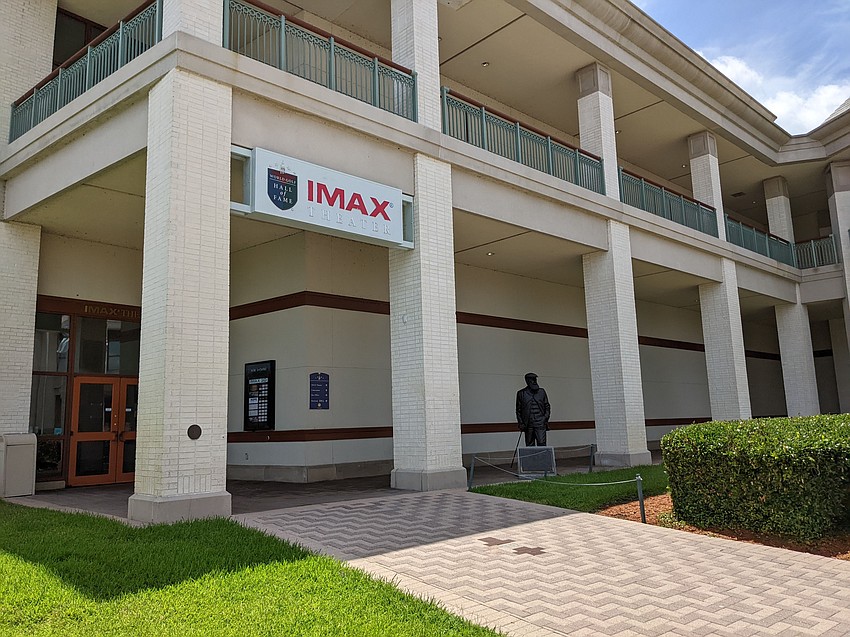 Epic Theatres, a cinema chain based in Deltona, has 11 theaters in Florida and one in North Carolina.
Epic Vice President Joe Demarsh said the company operates 144 screens and is adding eight screens next month.
"We are interested in partnering with St. Johns County to operate the IMAX and possibly add some traditional screens," Demarsh said at the meeting.
Jacksonville-based Sun-Ray Cinema also has expressed interest in taking over operation of the venue, which remains open.
Reverb Church Pastor Bryan Lamoureux said the church, which operates in the building in front of the Hall of Fame, "feels very vested" in World Golf Village and that the community is multigenerational. 
He said the church is interested in expanding its educational offerings, possibly opening a private K-8 academy on the site.
Lamoureux said Reverb Church will soon open a coffee shop at World Golf Village and would like to discuss building a wave pool, a splash area for children and a miniature golf course in the public open space.

The sites
The properties open for public input in the forum included:
• The World Golf Hall of Fame, a 64,113-square-foot multipurpose facility that housed the museum.
• The World Golf Hall of Fame IMAX Theater, a 17,865 square-foot movie theater with 299 seats. The movie screen and audio/visual components would remain in the building.
• PGA Tour Productions, a 32,329 square-foot Class-A office building. The Tour's media production operations are moving into a 165,000-square-foot studio facility under construction near PGA Tour headquarters in Ponte Vedra Beach. That property is owned by the World Golf Foundation Inc.
• South Legacy Trail, a 36.07-acre tract comprising parking lots, right-of-way areas, landscaping and lakes around the Hall of Fame owned by World Golf Foundation Inc. The county is the regulatory agency for its future land use.
Traffic concerns
Most people commenting during both sessions said they own homes or condominiums in the World Golf Village area. Many said they moved there to retire because the area is focused on golf, with two 18-hole courses, a golf resort and convention hotel and the Hall of Fame.
Keeping the IMAX Theater in operation received unanimous support from residents, as did the necessity to avoid doing anything that would add to traffic in the area.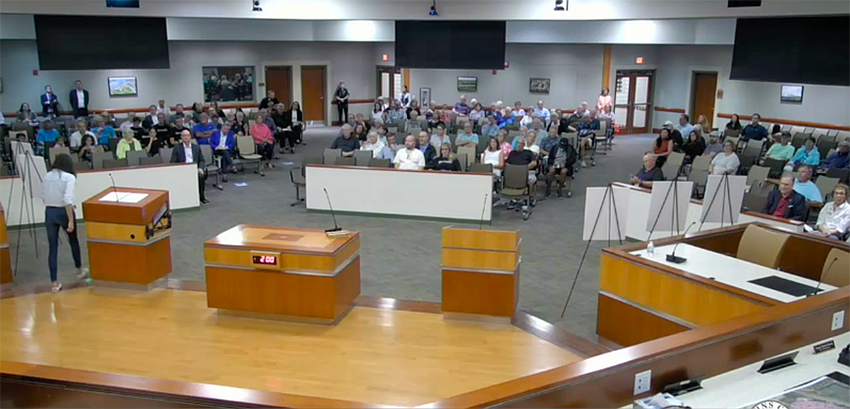 Several residents cited the opening of Buc-ee's, a convenience store with 104 fueling stations, across the street from the World Golf Village entrance that leads to their neighborhoods as already causing too much traffic.
Comment suggesting opening a public middle school at World Golf Village were balanced by other residents opposed because of the traffic it would likely bring. 
Commenters who identified themselves as members of the Church of Eleven22, but said they were not speaking on its behalf, said they would support the county allowing the Jacksonville-based megachurch to move into the Hall of Fame building.
However, others said World Golf Village already has Reverb Church as a tenant and it does not need another church.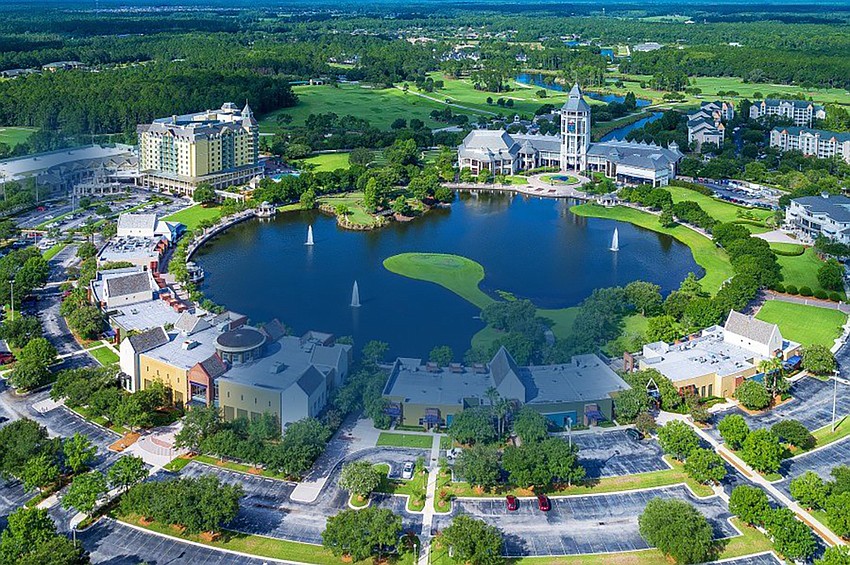 Comment against another church also focused on traffic issues, particularly Wednesday evenings and on Sundays when services are conducted.
Arnold said more than 7,000 people have visited sjcwgv.com, the website devoted to the plans for the future of World Golf Village, since it went online in July.
Tera Meeks, St. Johns County director of tourism and cultural development, said that more than 4,200 people have filled out the public involvement survey linked on the website that will be open through Sept. 30.
Meeks said the county plans to schedule additional town hall meetings for public comment.