When a white supremacist protester was attacked at a recent rally in California, African-American poet, playwright and journalist Al Letson rushed to his defense and shielded him from harm.
Attorney Asghar Syed told that story as he introduced Letson as guest speaker Friday at the Jacksonville Bar Association luncheon.
Letson defended his actions, saying it didn't matter if the protester didn't understand his point of view, Syed said. "He said what matters is that I see his."
Trying to understand other people's views about race was the theme of Letson's speech at the Omni Jacksonville Hotel. 
He discussed how Americans can deal with their past, while understanding the present and moving forward to a better future.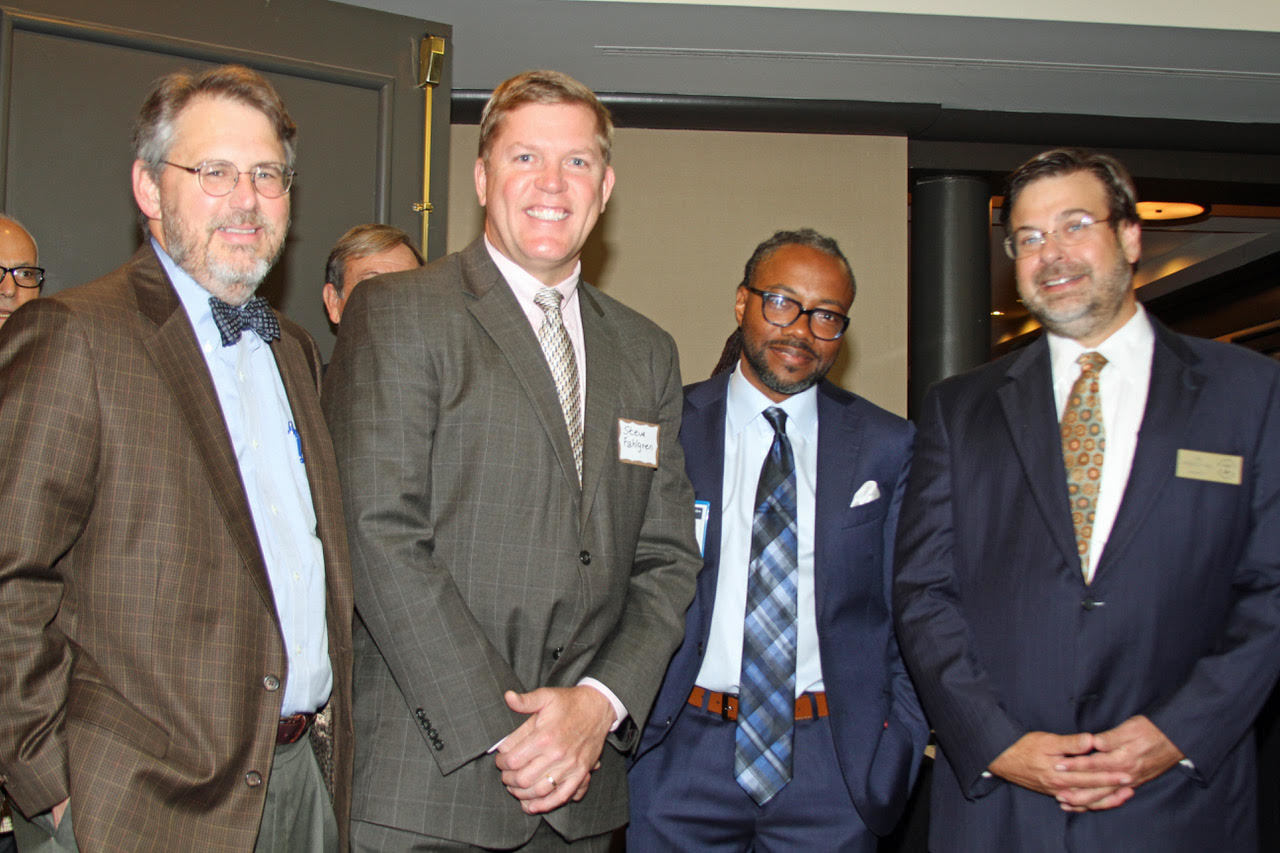 It was a timely message for the Jacksonville legal community as it coincided with the recent launch of a Jacksonville Bar Association Study Circle program involving race relations, held in conjunction with the Jacksonville Human Rights Commission.
"It's an honor to have such a well-recognized national journalist and expert on race relations here," said attorney Jamie Karpman.
"He's a hometown guy who started here and then has gone big time with a national program on NPR," said attorney Leslie Goller. "He does Jacksonville proud."
Letson created and hosts the show "State of the Re:Union" for National Public Radio.
To illustrate how his views of race in America were shaped, he talked about growing up in a mostly white neighborhood in Orange Park.
When he was 14, a teenage boy named Scott, who was known as the neighborhood racist, shouted slurs at Letson's older brother and younger sister. Letson's brother punched him.
Two hours later, Scott returned with 16 high school senior friends, threatening to beat up the Letson siblings.
At his brother's urging, Al ran to get a baseball bat, but could only find a pitchfork.
Alarmed, his mother ran out of the house, "yelling that we were all Christians, and that God said to love each other," Letson said.
But Scott didn't listen. Instead, he spit in Al's mother's face. The last thing Letson remembers seeing, after his mother dragged his brother into the house, was all the adults in the neighborhood, standing in their driveways, just watching.
"They didn't do a thing," Letson said. "I felt like the place I thought was home wasn't home anymore. And that story in a lot of ways defines what it is to be African-American in America."
Everyone has their own experience with America, Letson said, and everyone feels that the way they feel defines America.
"We need to hear what each other is saying. We need to walk in each other's shoes," he said.
Syed, a member of the Jacksonville Bar Association board of governors, agrees.
"It is a really difficult conversation to have honestly and fully," Syed said. "But it is a really important conversation. I'm excited about the initiative the Bar association has put forward."