Attorney Brian Coughlin is a member of one of Jacksonville's most well-known sports families.
His father, Tom Coughlin, was the Jacksonville Jaguars' first head coach and now is the team's executive vice president of football operations.
His sister, Keli, is a former athletic trainer at the University of North Florida and now is executive director of the Tom Coughlin Jay Fund, a nonprofit established by her father.
His sister Kate is married to a Jaguars scout who played for the New York Giants when Tom Coughlin was the team's head coach.
"We're a sports family. We revolve around it in some way or another," said Brian Coughlin, who took a different career path.
He's a criminal defense attorney and director at the Bedell Firm.
Coughlin, 41, didn't grow up dreaming of becoming an attorney.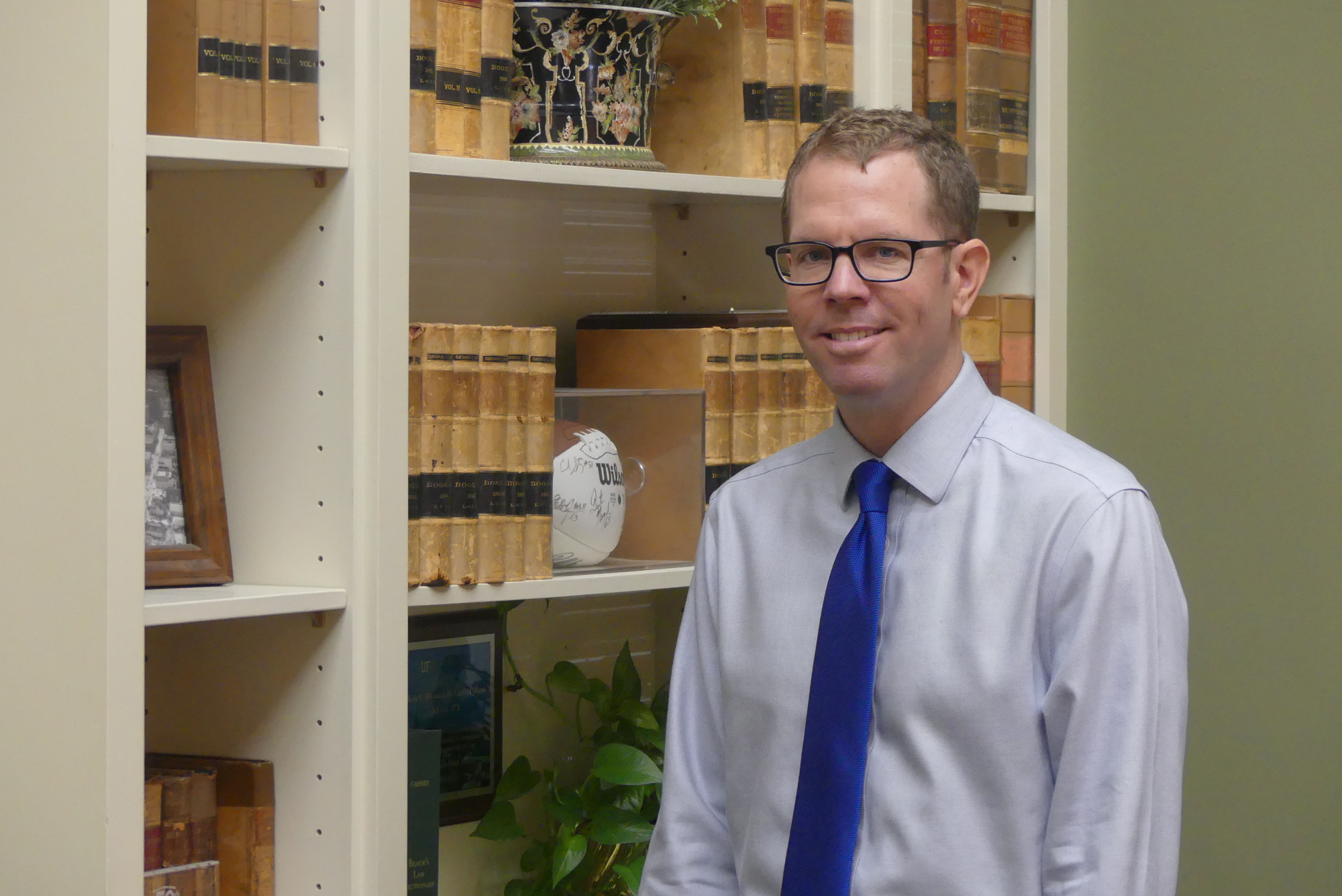 But as he was approaching graduation from the University of Michigan with a bachelor's in political science, there was a family discussion with his parents.
"We agreed that with my skill sets, it made sense to pursue a career in the law," he said.
"He's always been very intelligent and able to express himself. He's always had the ability to get his thoughts across and he's a competitor," said Tom Coughlin.
When it came to selecting law school possibilities, there was only one choice: the University of Florida Levin College of Law.
Before entering law school, Coughlin spent a semester working for Hank Coxe at Bedell, Dittmar, DeVault, Pillans & Coxe.
Coxe had done some legal work for the team and had gotten to know Tom and Judy Coughlin and their children.
The experience allowed Brian Coughlin to get a sense of what being a lawyer is like and it gave Coxe an opportunity for an early audition of an attorney he'd eventually hire.
"Brian is a combination of his father's self-discipline and work ethic and his mother's grace and sense of humor. It's remarkable that he has both so completely," Coxe said.
When he graduated from law school in 2003, Coughlin was faced with choosing a career path and finding his first job.
"Because I didn't have lawyers in my family, I had a TV concept of the law," he said.
"I thought criminal law was all there was to do. I did the best in criminal subjects in law school and being a prosecutor would get me into the courtroom and get me up to speed."
He was hired in 2004 as an assistant by former State Attorney Harry Shorstein. He prosecuted criminal cases for about three years until Coxe decided it was time for Coughlin to switch from offense to defense.
Shorstein also had hired Coxe directly out of law school, so the conversation about offering a job in the private sector to one of his assistants was "having a heart-to-heart and telling him what we'd like to do," Coxe said.
"Harry was always of the position that he knew talent and he would never be a roadblock to somebody improving what they were doing. Harry was totally in favor of it because he thought the world of Brian, too," he added.
Coughlin joined Bedell in 2007 and was appointed director in 2012.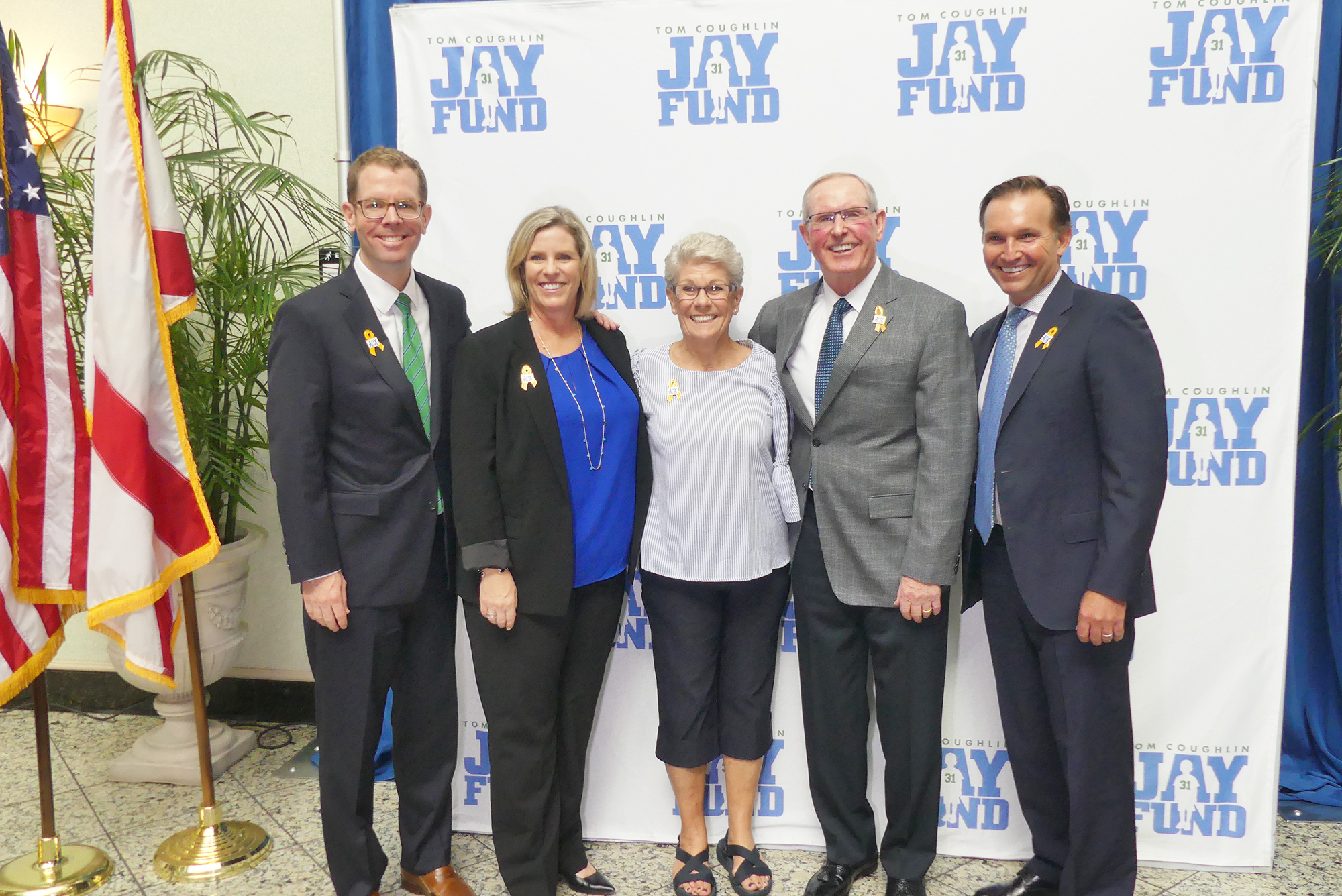 His practice is focused on criminal justice and he's admitted to The Florida Bar, U.S. District Courts in Florida and the 11th Circuit U.S. Court of Appeals.
"Brian is marvelous in the courtroom. He has as much self-initiative as any lawyer I've dealt with and he has the respect of the judges and the other lawyers on both sides of the table," said Coxe.
Coughlin is a member of the Jacksonville Bar Association board of governors and the immediate past chair of The Florida Bar Professional Ethics Committee.
He also serves on the Daniel Kids Memorial board of trustees and is a member of the Tom Coughlin Jay Fund board of directors.
The nonprofit was established by Tom Coughlin when he became the Jaguars coach. It is named after Jay McGillis, a young man who developed leukemia while a member of Coughlin's football team at Boston College and died eight months after his diagnosis.
"To have Brian on the board is extremely important. His thoughts and decisions and the advice he can give comes from a different perspective – a community perspective and a legal perspective," Tom Coughlin said.
Since it was established in Jacksonville in 1996, working with Wolfson Children's Hospital and Nemours Children's Clinic, the organization has provided $10 million in financial and other support to more than 5,000 families with children who are diagnosed with cancer.
"Every year, the need grows with the population and we've been able to keep up with the need. We've never turned down a family that needs our help," said Brian Coughlin.
That community contribution was recognized this week when Mayor Lenny Curry proclaimed Wednesday "Tom Coughlin Jay Fund Day" in Jacksonville.
"The Jay Fund will be as big a part of my father's and my family's legacy as football. We hope it will be around for generations," said Brian Coughlin.